Brendan Rodgers has issued a strong response to Raheem Sterling's decision to reject a new contract with Liverpool by stating the 20-year-old is "not going anywhere in the summer".
Sterling has dominated the headlines since he announced that he turned down the chance to sign a new contract with the club, thought to be worth £100,000-a-week. With talk linking him with a move to the likes of Premier League rivals Arsenal, Chelsea and Manchester City as well as Real Madrid, Sterling wants to hold out until the end of the season before resuming negotiations.
But Rodgers has made it clear where he sees Sterling's future, and after speaking to the press on Thursday afternoon ahead of the crucial Premier League trip to Arsenal on Saturday, he admitted his desire to see Sterling focus on matters on-field, not off it. "Concentration should be on his football. If his ambition is to win trophies that's aligned with what we do here," said Rodgers.
"Raheem has two and a half years left on his deal and he's not going anywhere in the summer."
Sterling spoke out on the contractual dispute in a surprise interview with the BBC, and he made a point of explaining that the England winger had made "a mistake" in speaking to them without gaining permission from the club.
"There was no permission (for the interview) from us. He will learn we all make mistakes in life, especially when you are young," Rodgers added.
"I think the kid has tried to put off all talk about contract and money. For now hopefully the focus will be on football.
"Liverpool are one of the superpowers of football and if the owners don't want to sell, they don't have to."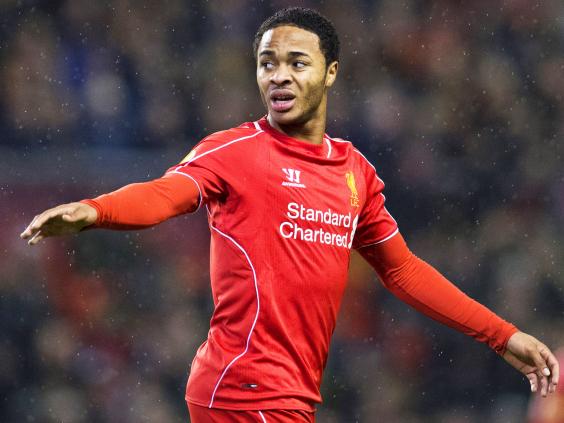 Liverpool's handling of contract renewals has come under serious scrutiny this season given the shock exit of captain Steven Gerrard when the current campaign comes to an end. The former England skipper will move on having agreed a deal with American side LA Galaxy, and Sterling's admission that he would have put pen to paper on a new deal last summer had one been offered will cause further concern for fans of the Merseyside club.
"If, at that point in time, I was offered a contract, I most definitely would have signed straight away, probably for far less money than being said now," Sterling told the BBC.
"I just think the timing was a bit off. It has been a bit much for me this season with everyone talking about it every minute.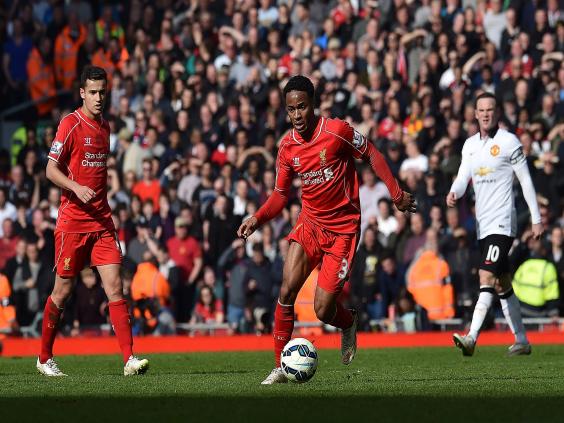 "I keep hearing I've rejected all sorts of contracts. Me, the club and my reps have spoken about it and put talks on hold until the end of the season, so it's frustrating to hear the contract situation keep going on and on.
"I just wanted to get my point across on the whole thing. But, at the end of the season, I just want to sit down with the club and my representatives.
"I will definitely give guarantees when the season has finished.
"The fans get a bit frustrated with me because I'm not signing straight away. They can get on your back a little bit, but this is football and you have to accept these things.
"I try to block it out of my head, which is the whole reason why I've said I want to wait till the end of the season.
"I think they just see it as this 20-year-old boy being greedy. I just want to take the time to think about what I've achieved in my career so far, where I need to go and what I need to do to get better as a player.
"I just want to get through this season helping the club do the best we can do and hopefully at the end of the season be proud of what we have achieved."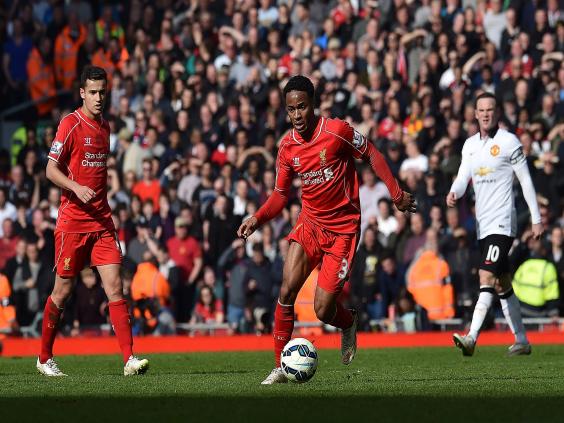 Sterling also responded to the reports claiming that he was holding out on an improved deal because he wants more than the rumoured £100,000-a-week he was offered. He stressed that he does not want to be labelled a "money-grabbing 20-year-old" and hopes to make his mark on the game by winning trophies.
"I don't want to be perceived as a money-grabbing 20-year-old," Sterling explained.
"I think anyone around me can vouch for me that it has never been about money.
"It is about winning trophies throughout your career; I don't talk about how many cars I will drive or how many houses I've got.
"It is flattering to get a huge contract (offer). I just purely want to be the best I can be."
Reuse content