Robin van Persie has decided to leave Manchester United because he feels "betrayed" by manager Louis van Gaal, just a year after the pair guided the Netherlands to third place in the 2014 World Cup together.
Van Persie will fly to Turkey on Sunday in order to complete a £4.7m move to Fenebahce, having appeared to fall out of favour with Van Gaal despite the Dutchman being mooted as a potential captain just last year.
And according to The Sun, Van Persie feels Van Gaal has "betrayed" him and forced him out of United, with the relationship between the two completely breaking down after Van Persie failed to return to the starting line-up last season following a spell out with injury.
Manchester United transfer news and rumours
Manchester United transfer news and rumours
Having already rejected the chance to sign Radamel Falcao on a permanent deal after his unsuccessful loan spell last season, the departure of Van Persie will leave United desperately short in front of goal.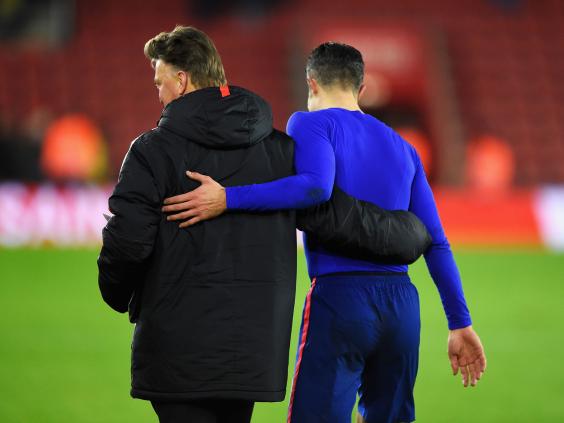 One problem for Van Persie is that Galatasaray cannot meet his current £200,000-a-week wages given the Uefa restrictions imposed on them over Financial Fair Play, and it's added that Van Persie's representatives are attempting to convince United to release some of the £10m loyalty bonus that the 31-year-old has in his contract.
Van Gaal will be left with captain Wayne Rooney and unproven youngster James Wilson. Javier Hernandez remains on the books at Old Trafford after breaking his collarbone while playing on Mexico duty, but the striker is still expected to leave the club this summer with West Ham, Seville and MLS side Orlando City all keen on the Mexican.
With that in mind, United will move urgently to bring in their prime transfer targets, which The Independent understands to be Tottenham's Harry Kane and Bayern Munich's Thomas Muller.
Muller has been linked with a move to Old Trafford for some time, but has always reiterated his commitment to the Bundesliga side. United are ready to test that relationship though with a £60m offer, and given it was Van Gaal who gave Muller his Bayern Munich debut, the manager may be able to convince the World Cup winner to join the club this summer.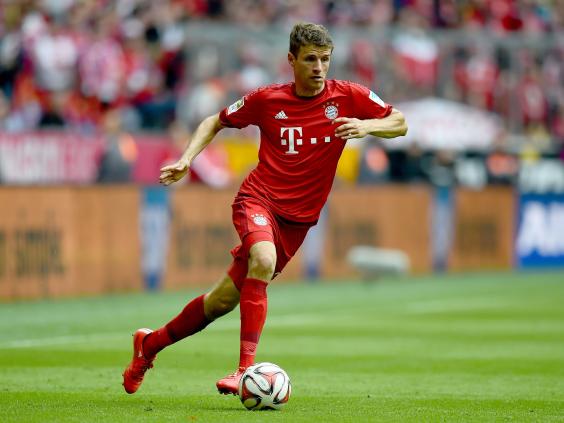 For Kane, figures of £40m and £50m are astonishing given he was yet to secure his place in the Spurs line-up this time last year, but United's interest is genuine and they could test Spurs' resolve with an opening offer of around £40m. Officials at White Hart Lane insist that it would take a bid of nearly £70m in order to discuss terms with Kane, but United will hope that a genuine offer will persuade the north London club to change their mind.
Reuse content