Romelu Lukaku plunged his future at Everton into doubt when he informed the club immediately after a training session on Tuesday that he would not be signing a new contract at Goodison Park.
The news came as a particular blow to the Everton hierarchy because Lukaku's agent, Mino Raiola, has been making encouraging noises about a new deal for the player. Last week he even went on record to claim a new £100,000-a-week contract was "99.9 per cent done."
But Lukaku, 23, has made no secret of his desire to play Champions League football and Ronald Koeman's recent admission that he "does not always believe agents" was a tell-tale sign that Lukaku had already started to change his mind.
It is widely understood that Lukaku's awareness of interest in him from Champions League clubs has sparked his u-turn. But who are the clubs leading the way for his signature and where does Lukaku want to move?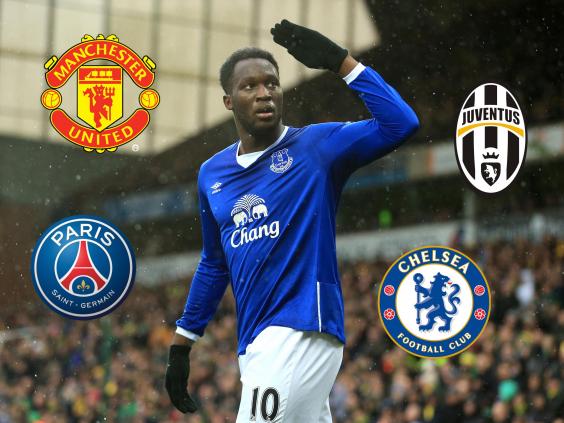 Chelsea
Chelsea, who are on course to win a second Premier League title in three seasons, undoubtedly boast the strongest starting line-up in the country. But with the club poised to return to European football next season, there is an acute sense at Stamford Bridge that the club need to invest heavily this summer if they are to continue their forward momentum under Antonio Conte.
There is a space in their squad for a player of Lukaku's set of qualities. Diego Costa is not completely trusted by the club after his very public tantrum in January, amid continuing interest from the Chinese Super League. Michy Batshuayi has failed to impress since signing from Marseille. And Chelsea proved they are not loathe to resigning previous players for astronomical fees when they bought Nemanja Matić from Benfica for £21m.
Crucially, Lukaku was a boyhood Chelsea fan growing up in Antwerp. "What a stadium. If one day in my life I will cry, it will be the day I play here. I love Chelsea," a 16-year-old Lukaku said on visiting Stamford Bridge for the first time, on a Belgian documentary television programme. He has repeatedly spoken of his admiration for Didier Drogba and is firm friends with Chelsea's four-strong Belgian contingent, in particular Thibaut Courtois.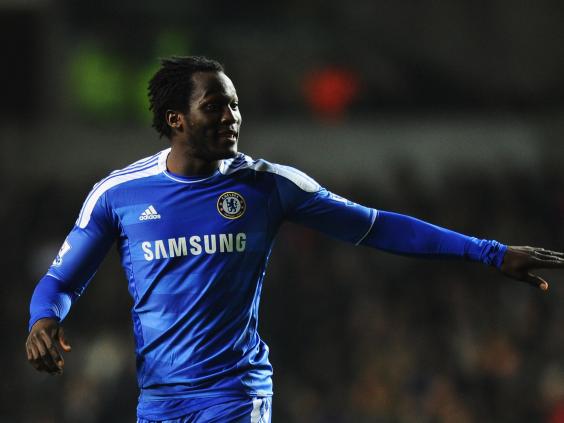 Manchester United
A move from Everton to Manchester United perhaps makes the most logical sense. The club are in dire need of goals: this season they have scored less than Everton and Bournemouth and only one more than West Ham, for example. Jose Mourinho's side are far too reliant on Zlatan Ibrahimović, with the 35-year-old unlikely to spend more than two seasons at the club. Wayne Rooney is a similarly spent talent.
But any potential move likely hinges on the outcome of United's long-term pursuit of Antoine Griezmann. This season the 25-year-old Atletico Madrid forward has given the Old Trafford hierarchy a number of encouraging signals that he would be open to a transfer: there is precious little chance of United signing him for a world-record fee while also recruiting Lukaku for £70m plus.
Then there is the question of Mourinho's relationship with the player. In 2014, Mourinho publicly admitted that he had sold Lukaku to Everton while Chelsea manager because "his mentality and his approach was not highly motivated to come to a competitive situation at Chelsea." Lukaku has gone on the record as saying he did not speak to Mourinho before his exit.
There is one factor in United's favour, however. Lukaku's agent, Mino Raiola, has recently negotiated moves to Manchester United for four of his clients: Ibrahimović, Sergio Romero, Henrikh Mkhitaryan and Paul Pogba. Lukaku and Pogba are good friends, while Mourinho has worked with Raiola far more often than his actual agent, Jorge Mendes, in recent months.
Manchester United's potential summer transfers
Manchester United's potential summer transfers
1/6 In: Victor Lindelof

United have been linked with signing the Benfica centre-back for some time now. Rumours have however surfaced that the Red Devils might be deterred at the fact that the Swede has signed a new contract which will increase his release clause to a reported £50m.

2/6 In: Virgil van Dijk

The Southampton central defender was subject to a lot of interest from the league's big clubs approaching the January transfer window. Many clubs will likely return for him when the window reopens.

3/6 In: Antoine Griezmann

One of the world's most sought-after talents, United would have to pay big money to bring him to Old Trafford. With Zlatan Ibrahimovic coming to the end of his career, Griezmann could be seen as a long-term choice to spearhead United's attack. Atletico's main man won Player of the Tournament at Euro 2016, after scoring six goals.

4/6 In: James Rodriguez

The Colombian international has spent most of this season on the sidelines, with most of his appearances coming from off the bench. Despite this, it would still require a high fee for Real Madrid to let him go after they signed him from Monaco for £63m.

5/6 In: Yannick Ferreira-Carrasco

This campaign, United have failed to have a consistent performer in the left-wing role with Memphis Depay and Jesse Lingard flattering to deceive for the most part. Carrasco would be a perfect fit, slotting in alongside Ibrahimovic and Henrikh Mkhitaryan in their front three. They'd have to break the bank to prise the 23-year-old away from the Vicente Calderon, though.

6/6 In: Nelson Semedo

United have been heavily linked with Semedo's teammate Lindelof, but reports suggest that Mourinho is interested in the right-back also.
PSG
Everton's majority shareholder, Farhad Moshiri, immediately sought to reassure supporters after the news of Lukaku's refusal to sign a new contract broke by giving an interview on talkSPORT. "He has over two years left on his contract," he said. "And the new, improved contract is recognition of what he's done for the club. No one should worry, he is our player."
Despite his insistence, there is little chance of Everton allowing Lukaku to run his contract down and leave on a free. Should their star asset leave, the ideal scenario for the club would be that he leaves for a club-record fee, to a foreign club.
PSG are the best-placed to sign Lukaku should he quit the Premier League. The club, owned by the Qater Investment Authority, have the financial clout to meet Everton's £70m valuation. They can also offer him guaranteed Champions League football as well as a nailed on place in their starting-line up – unlike Chelsea.
Edinson Cavani has been in the form of his life this season, but is the wrong side of 30 and there remains a suspicion that he still goes missing in the biggest matches. There is also an appetite in Paris for a summer overhaul at the club after an underwhelming league season and that loss to Barcelona. Lukaku could be targeted to spearhead the revolution.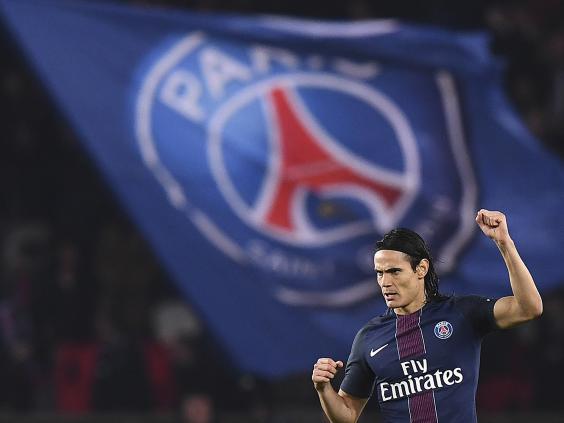 Juventus
Under the tutelage of Massimiliano Allegri, Juventus have managed to achieve where Antonio Conte fell short: translating their domestic dominance onto the continental stage. They finished runners-up in the Champions League two years ago and are back in the quarter-finals this year, having comfortably beaten FC Porto 3-0 in the Round of 16.
They paid the third highest transfer fee of all-time when they signed Gonzalo Higuaín at the start of the season for £78m and signing Lukaku this summer would be a major statement of intent that the club are ready to win their first Champions League title in over 20 years.
But, as with the precarious transfer situation at Old Trafford, the club's chances of signing Lukaku depends on the movement of other players. There is zero chance of Juventus moving for Lukaku should they retain the services of Paulo Dybala. But should Real Madrid successfully lure the Argentine to the Bernabéu, a newly cash-rich Juve will be forced into finding an adequate replacement. Lukaku more than fits that bill.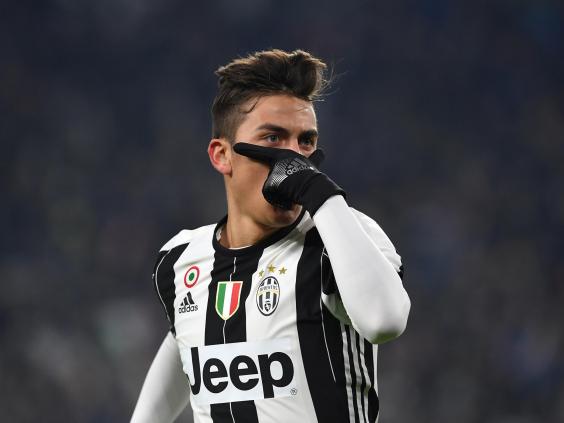 China
Interest from teams in the Chinese Super League is guaranteed. Unlike cash-rich clubs in the MLS, the Qatar Stars League or the UAE Arabian Gulf League, Chinese clubs have signalled their intent over the previous two transfer windows to target footballers at the peak of their prowess, rather than concentrating their efforts on recruiting players looking for one final lucrative payday ahead of retirement.
Tianjin Quanjian FC wanted to make Diego Costa the highest paid player in the world when they attempted to sign him from Chelsea in January; Lukaku would command an even higher transfer fee, and an even higher basic salary.
But would Lukaku – only 23-years-old and determined to test himself at the highest level – be content with a move to a relatively uncompetitive league? It's extremely unlikely. 
Reuse content