Jose Mourinho was getting increasingly irritated with questions about the transfer market and Chelsea's struggle to sign John Stones from a bullish Everton, until the discussion turned to Premier League clubs who have had a rather easier time securing top targets. Suddenly, he could not hide what was almost a fan's enthusiasm as the market comes to a close.
"I've watched some matches in other leagues, even as a manager, where I was bored because the difference is huge," the Portuguese said. "Here, when Crystal Palace buy [Yohan] Cabaye, and Stoke buy [Xherdan] Shaqiri and Leicester City [Gokhan] Inler and Watford [Valeron] Behrami, they have good players and the competition becomes fantastic. I'm happy with that."
It's quite a cast, and a list of signings it was impossible to imagine any of those clubs making a few years ago. It was also almost impossible to imagine a situation where three moderately sized promoted clubs have a higher collective net spend than Chelsea, Manchester United and Arsenal combined, but that is the case right now.
When you combine all of that with Everton holding out against Chelsea for Stones and West Bromwich holding out against Tottenham Hotspur for Saido Berahino, it is difficult not to detect something of a theme to this summer's market: the growing muscle of the Premier League's middle tier.
The wonder is whether this is the first effect of the new broadcasting mega-deal, whether that massive windfall has given rise to the division's petit-bourgeoisie. The irony is that it has not brought the kind of major stars Sky would really love to advertise, since Manchester United still cannot bring in the marquee signing they crave, and Arsène Wenger cannot get near the forwards he needs to upgrade Arsenal's attack. Rather than United taking Gareth Bale off Real Madrid, it is Leicester and Stoke taking players off fallen giants from Serie A and the Bundesliga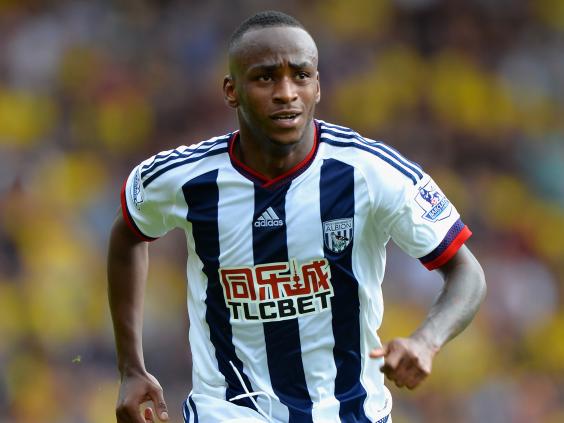 Martin Schoots is a Dutch agent who has brought a series of players to England, including Christian Eriksen to Tottenham. "The new television deal has in general absolutely had an effect on both English and international football," he said. "Clubs that could spend a few million on a player now go to the 10million-plus category.
"I was recently at a Bundesliga club that has won several titles and a European trophy in the past, and has more spectators than a club like West Bromwich, but they told me they can't compete with the English any more. They are looking at the £2-6million market."
Despite that ease with which some Premier League clubs are trumping foreign rivals, a series of agents working within England say this has been a "very difficult" window in which to work. The TV deal has meant there are more parties involved, and clubs are also responding in different ways. The effect of that broadcasting contract has not been singular. Some clubs are only too willing to twist, others are fearful of not sticking.
Cautious Sunderland are a classic example of the latter. Given that the new money is not set to kick in properly until next year, they know the perils of spending too much now, only to get relegated and miss out. Aston Villa are much the same, having only re-invested the money they got up front for Christian Benteke.
Other clubs, however, feel it would be a serious mistake not to try to ensure you see that new money by refusing to invest now. That really comes down to the insight among boards and the type of economic model they have opted for. Bournemouth are very forward-thinking in this regard, and are willing to "back themselves" to take advantage of what is coming.
The tantalising reality is that the Premier League is almost unique in global business in that the financial situation is effectively safeguarded for the next 20 years. That is not just down to the current deals. There are also vast growing markets to explore, from the United States to Africa, with the Premier League already having the advantage of its brand being well known in such places.
Crystal Palace are another club who believe that maximising this is something to aim for. Those close to the board say chairman Steve Parish is determined never to experience the worry of a relegation battle again, and that is why he has been willing to pay Cabaye £100,000 a week, as well as incentivise a top-10 finish in contracts.
The other side of this is there are plenty of incentives for foreign clubs to place huge premiums on their players when dealing with the Premier League.
Earlier in the summer, Manchester United thought they could do a straightforward deal for one Serie A player who they rated at around £20m only to find he was priced at £60m. The deal was not done. Big money can only get you so far, especially at the elite end of the market, as United have found.
The representatives of one foreign star – a bigger name than Pedro – found the Old Trafford hierarchy extremely frustrating to deal with, because every single step of the process had to be so bureaucratically referred back to the Glazers. That is a far cry from Chelsea, who are said to be "like a lightning bolt" once Mourinho gets the OK to buy someone. Of course, some of Chelsea's own business shows that English market power is no guarantee of success, regardless of how wealthy or sophisticated a club's operation is. You only have to look at Juan Cuadrado.
"There is a risk that some players want to avoid the Premier League," says French agent David Venditelli. "If the clubs recruit so many players and if the recruitment is not well calculated, some new players arriving in the club do not succeed to play. Rémy Cabella and Benjamin Stambouli had to return to France to have game time." That's one painful reflex of suddenly being able to flex new muscle. The remainder of this window will tell us more. As with Stones and Berahino, that middle tier could be pushed to the edge.
Additional research by Alex Taylor
NET SPENDS THIS SUMMER
1 Manchester City: £66.5m
2 Newcastle: £46m
3 Chelsea: £29m
4 Crystal Palace: £25.5m
5 Watford: £24.5m
6 Leicester City: £20m
7 Liverpool: £19m
8 Bournemouth: £18.5m
9 West Ham: £16m
10 Manchester United: £14.5m
11 Stoke: £14m
12 Norwich: £10m
13 Swansea: £8.5m
14 Arsenal: £8m
15 Sunderland: £6.5m
16 Everton: £5.5m
17 Aston Villa: £4.5m
18 West Bromwich: £3m
19 Southampton: -£12.5m
20 Tottenham: -£13m
FIVE BIGGEST DEALS SO FAR
1 Sterling (Liv to Man C) £49m
2 Di Maria (Man U to PSG) £44.5m
3 Benteke (A Villa to Liv) £32.5m
4 Firmino (Hoff'm to Liv) £29m
5 Vidal (Juve to Bay M) £27m