Sergio Ramos has admitted that he never wanted to leave Real Madrid, despite a summer-long flirtation with Manchester United.
The Spanish international, 29, has been linked with a move to Old Trafford throughout the transfer window, with the Premier League club even having a bid of around £28million rejected.
However, Ramos has now signed a contract extension to stay at the Bernabeu until 2020 and has admitted his intention was always to stay with the Spanish giants.

"I know this renewal has taken a while but my heart and head have always been with Real Madrid so I couldn't be happier," he said.
Louis van Gaal has been desperately searching for a centre-back during this window but it seems as if he may have to go without a new player in that department, with Nicolas Otamendi now a top target for neighbours Manchester City.
However, the move could mean that David De Gea stays at Manchester United this season, as Ramos was supposed to be part of a deal that sent the goalkeeper to Spain.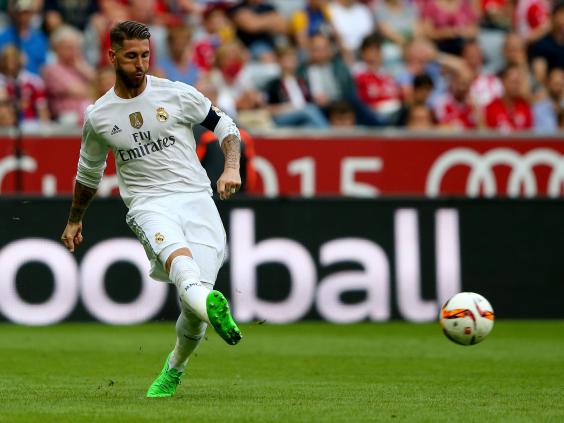 "I've never spoken about my renewal. With a contract that had two years to go, whatever the press want to say I respect but the reality is a bit different," added Ramos
"My idea was to always be here and I always wanted to retire here if the president would allow it, and I'm thankful I have a new challenge to be the captain of this team. The priority is always Real Madrid, keeping our fans happy and winning titles.
"I'm being honest I never said I wanted to leave, I was quiet. I never said anything out of respect for my team-mates and the president, I never rang the office to ask for more money. I'm just very happy that I have renewed and I want to stay here for the rest of my career.
"At the end of the day I have been here almost my whole life. My first year was in Sevilla and the rest of my life has been here, that is sufficient motive to want to stay. There is nothing like this institution. My own happiness is the priority, in the end that was fundamental."
Ramos has been named captain of the squad by Rafael Benitez after the departure of Iker Casillas. He joined the club from Sevilla in 2005 and has played more than 400 matches for the club, winning three Spanish titles, the Copa Del Rey twice and the Champions League in 2014.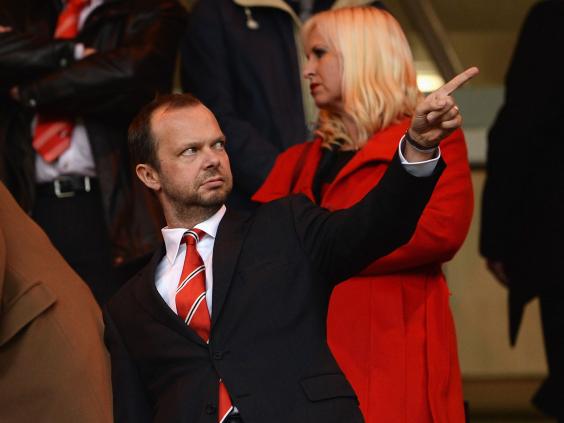 "Honestly, if it was an economic decision I wouldn't have stayed," he said. "It wasn't a question of money. There were personal and professional things that I needed to organise and that is all sorted.
"It is reality that I wasn't happy in certain ways. I never said I wanted to leave but I spoke to the people I needed to speak to and couldn't continue how I was. Those personal things were nothing to do with money.
"The economic situation, the president and I solved that in five minutes. There were other things to talk about - past, present and future. Now everything is cleared up I'm excited to get everyone together and try and win. Everything is cleared up now, I'm very happy to be here."
Manchester United fans lamented the news with many comments on social media pointing to the fact that the club had been 'used' by Ramos to secure better terms with Real Madrid.
Reuse content