Steven Gerrard has confirmed that he will move to the MLS when he leaves Liverpool at the end of the season, but that has not stopped David Moyes from reaching out in the hope that he'll decide to join Real Sociedad instead.
Gerrard announced earlier in the week that he will end his 17-year professional career with Liverpool when his contract expires at the end of the season. While MLS side LA Galaxy were favourites to sign the former England captain, ex-Manchester United and Everton manager Moyes was quick to extend an open offer to the 34-year-old in the hope that he would change his mind and move to Spain.
Moyes took over as Sociedad manager on 10 November, and he was quick to praise Gerrard for his career to date before making the offer of a La Liga switch.
Steven Gerrard in pictures
Steven Gerrard in pictures
1/11 England Under-21s

Steven Gerrard of England celebrates his 13th minute strike during the England v Luxembourg European 2000 Under-21 Qualifying match at the Madejski Stadium, Reading, England. The match finished in a 5-0 win for England

Getty Images

2/11 England 5 Germany 1

Gerrard celebrates his goal in the 5-1 win over Germany, one of his England highlights

Getty

3/11 Euro 2004 qualifiers

Gerrard celebrates after scoring the equaliser during the Euro 2004 European Championships Group 7 against Macedonia at St Mary's Stadium in Southampton, England

Getty Images

4/11 2006 World Cup qualifiers

Gerrard celebrates with Michael Owen during the FIFA World Cup 2006 group six qualification after scoring against Austria in Vienna

EPA

5/11 Beckham and Gerrard

David Beckham and Gerrard in England colours together. The pair were at the heart of England's 'golden generation'

Getty Images

6/11 Beckham and Gerrard

And now Gerrard could follow Beckham in a move to the MLS and LA Galaxy

GETTY

7/11 Champions League success 2005

Gerrard captained Liverpool to their famous penalty shootout European Cup victory in 2005

Getty

8/11 England Player of the Year

Gerrard was named England player of the year in 2013

AFP

9/11 2014 World Cup

Gerrard captained his country to the 2014 Fifa World Cup in Brazil last summer

AP

10/11 An early exit

But was unable to prevent defeats to Italy and Uruguay that paved the way to England's early exit from the tournament

Getty Images

11/11 International retirement

Gerrard would go on to announce his international retirement after the ill-fated trip to Brazil

Getty Images
"He has had a great career for his club and for England and he will be very difficult to replace," Moyes said. "If he ever wanted to come to play in Spain he knows he can phone me."
Gerrard nearly moved to Spain back in 2005 following the Champions League success with Liverpool, with a move to Real Madrid on the cards until he ended up staying at Anfield. Moyes was in the crowd at Turf Moor on Boxing Day when Burnley hosted Liverpool in the Premier League, giving the Sociedad manager a first-hand look at the Liverpool captain in the 1-0 win over the Clarets.
For Moyes, he has a much bigger challenge on his hands than persuading Gerrard to move to Spain as his side face Barcelona on Sunday as the La Liga resumes following the winter break. While Moyes enjoyed the time off over the festive period, he did not relent in searching his former home for potential loan signings in the January transfer window.
"It was nice to have Christmas dinner with my family," he said. "That is not always possible as a Premier League manager. I have not had a Christmas off for what must be 25 years. But I also went to games and I spoke to a lot of football people back home and asked a lot of questions about players and availability."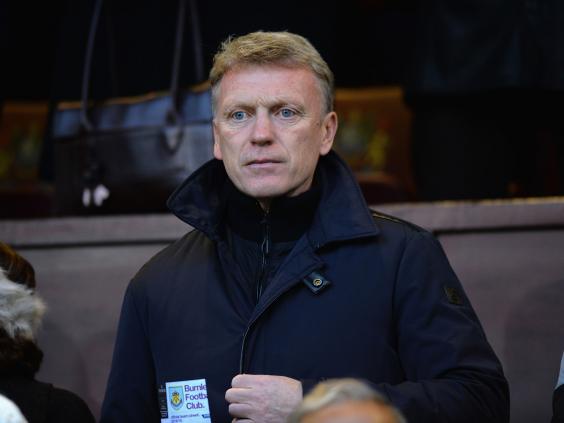 Moyes refused to be drawn on certain individuals that he could make a move for this month, having been linked with a loan offer for Adnan Januzaj who played under Moyes at Manchester United during his ill-fated spell in charge of the club.
He added: "I have very clear ideas about what I want to do. But I'll keep that to myself right now because maybe the people I would like to get are not available right now or what I would like to change is not possible at the moment."
Reuse content