Steven Gerrard has confirmed that he will move to the United States to play in the MLS when he leaves Liverpool at the end of the season.
Gerrard stunned fans earlier this week when he confirmed that he would end his 17-year career at Anfield when his current contract expires in the summer, and he was immediately linked with a move to MLS side LA Galaxy – who famously took on David Beckham in a blockbuster move when he left Real Madrid.
LA Galaxy's current star player is former Reds striker Robbie Keane, who made a name for himself with Tottenham before a failed move to Merseyside paved the way to a return to White Hart Lane and an eventual move to across the Atlantic – not before joining Scottish side Celtic.
Steven Gerrard confirms he will move to the USA this summer. Watch exclusive interview at 5pm on @LFCTV and LFCTV GO pic.twitter.com/pwsWtgqp5h

; Liverpool FC (@LFC) January 3, 2015
Gerrard confirmed the news in an interviw with Liverpool's TV channel LFCTV, which will be screened later today.
Gerrard, who retired from international football following the dismal showing by England at last year's World Cup, has signalled his intention to continue playing at the age of 34, and Liverpool manager Brendan Rodgers has confirmed this morning that there were no talks with the midfielder regarding a coaching role at the Premier League club.
Steven Gerrard in pictures
Steven Gerrard in pictures
1/11 England Under-21s

Steven Gerrard of England celebrates his 13th minute strike during the England v Luxembourg European 2000 Under-21 Qualifying match at the Madejski Stadium, Reading, England. The match finished in a 5-0 win for England

Getty Images

2/11 England 5 Germany 1

Gerrard celebrates his goal in the 5-1 win over Germany, one of his England highlights

Getty

3/11 Euro 2004 qualifiers

Gerrard celebrates after scoring the equaliser during the Euro 2004 European Championships Group 7 against Macedonia at St Mary's Stadium in Southampton, England

Getty Images

4/11 2006 World Cup qualifiers

Gerrard celebrates with Michael Owen during the FIFA World Cup 2006 group six qualification after scoring against Austria in Vienna

EPA

5/11 Beckham and Gerrard

David Beckham and Gerrard in England colours together. The pair were at the heart of England's 'golden generation'

Getty Images

6/11 Beckham and Gerrard

And now Gerrard could follow Beckham in a move to the MLS and LA Galaxy

GETTY

7/11 Champions League success 2005

Gerrard captained Liverpool to their famous penalty shootout European Cup victory in 2005

Getty

8/11 England Player of the Year

Gerrard was named England player of the year in 2013

AFP

9/11 2014 World Cup

Gerrard captained his country to the 2014 Fifa World Cup in Brazil last summer

AP

10/11 An early exit

But was unable to prevent defeats to Italy and Uruguay that paved the way to England's early exit from the tournament

Getty Images

11/11 International retirement

Gerrard would go on to announce his international retirement after the ill-fated trip to Brazil

Getty Images
Speaking ahead of their FA Cup third round tie with AFC Wimbledon on Monday, Rodgers said: "I think if you look at Steven's statement then that makes it clear. He certainly knew my feelings on me wanting him to be here.
"He has been a brilliant captain for me in my time here. I naturally wanted him to stay here. His role is slightly different now, he still sees himself wanting to go on and play for a couple of years. Naturally at this level it was going to taper over the next couple years."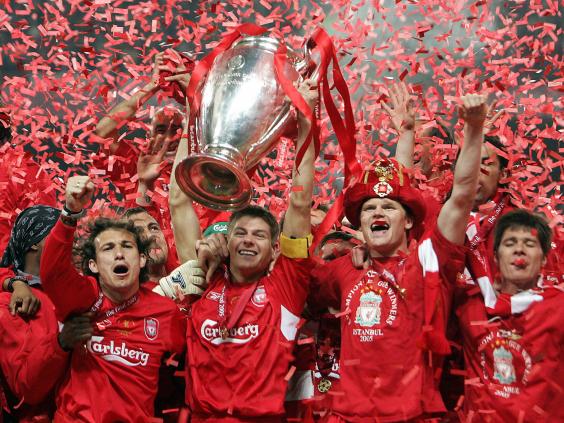 Rodgers explained that talks hadn't started over a coaching role with the club due to Gerrard's desire to continue his playing career but did add that the door had not been closed to a future position among the backroom staff once he finally decides to hang up his boots.
"He wasn't ready to go into coaching or anything like that yet. He sees himself very much as a player," Rodgers added. "When he finishes as a player then we can look at coaching then as he is someone who would be brilliant to come back as part of the staff. But his concentration at the moment is on his football.
"He said it himself he left here on great terms, both with myself and the owners. Anything else that is said beyond that would be wide of the mark.
"I've been in conversation for quite a while with Steven and had an idea of his feelings towards moving forward. He had always been really respectful in terms of once he made final decision that he wanted me to know first.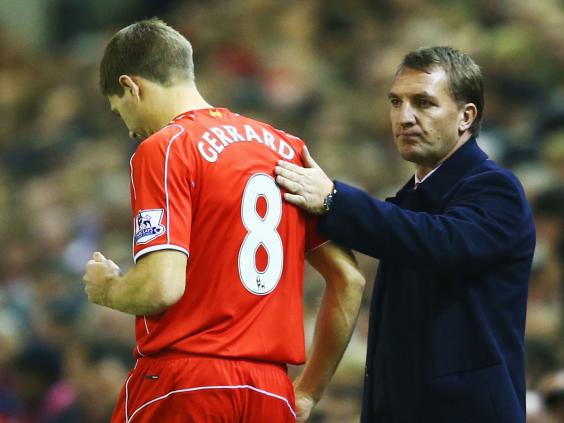 "In fairness to him we had a chat a few days before the announcement was made. I have been fully aware of things all the way along. He is someone who deserves fully that respect.
"What the guy has done in the game he deserves that time to make the decision. The decision is purely at this time for him and family. He is an iconic figure at this club and always will be.
"In time there will be an opportunity for him to come back here. At this moment in time in his life it was a chance to experience something different in his life."
Reuse content