Thierry Henry's announcement that he is leaving the New York Red Bulls has sent the rumour mill into a spin.
The Arsenal legend has said he has not yet made the decision to retire and will "take the next few weeks to reflect" before making his mind up on the future.
Speculation has been rife that the 37-year-old could return to north London, as a player or on the coaching staff, though he refused to be drawn on it.
Ligue 1 Champions Paris Saint-Germain have also been linked with Henry, but Laurent Blanc played down talk linking the oil-rich club with a move.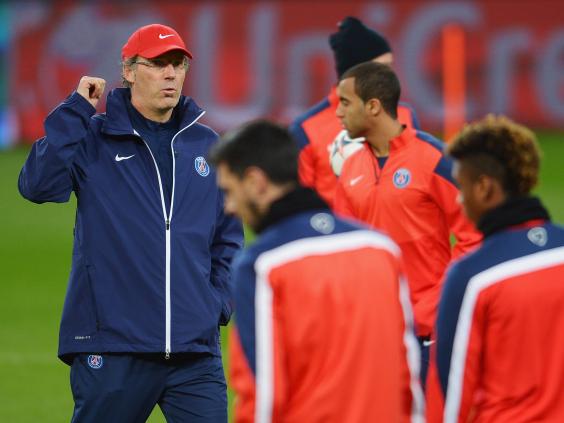 "Could he play six months at PSG like [David] Beckham? I've not thought about that," Blanc told reporters.
"He could still play, he loves the game so much. I don't know if he will retire or not. It wouldn't surprise me if he continued to play. He's had a great career and is a great player."
Meanwhile, former Arsenal and France team-mate Emmanuel Petit launched a scathing, if somewhat bizarre, attack on his countryman, because Henry is not lauded in France in the same way he is in England.
"In England, they've built a statue of Thierry," Petit told Sports.fr. "That means a lot. He's adored there. It bothers me. What can we reproach Henry for? His handball against Ireland? He helped France qualify for the World Cup in South Africa. He has done nothing.
"France is hypocritical and cowardly. Sometimes I think that if we'd been overrun by the Germans, we'd be better run. He's not hated but he's certainly not loved. He got screwed by the French press after his handball and has since not spoken to the French media.
"In France, he has no collusion with the press, so what? Perhaps because he was not smiling when he scored for Les Bleus! Well, that's what I hate in this country. I have great difficulty with the French, I have never seen such arrogant, smug, lying and hypocritical people."
Arsene Wenger, who has predicted Henry will return to the club in some capacity one day, backed an idea suggested in L'Equipe that the striker be given a farewell game for his country.
"I think that is the minimum the French federation can do," Wenger said. "After what happened with Ireland in the qualifiers, the situation was not handled too well by the federation. I don't think the feeling between Henry and the federation was good at the time and I think they owe him that. I hope he will get that, and get the honour he deserves."
Reuse content