Newcastle have informed Yohan Cabaye that he will be staying at the club unless they receive a bid of £20m or more even if he wants to leave the club, following interest from both Arsenal and Paris Saint-Germain.
The power struggle between players and their clubs has dominated transfer proceedings in recent years, although the situations regarding Luis Suarez and Wayne Rooney have been seen as the clubs fighting back and regaining the power when it comes to forcing a move from one team to another.
Newcastle boss Alan Pardew appears to be the latest manager to take a stand after it was reported that Cabaye wanted to leave the club, although both he and owner Mike Ashley admit that if the right figure is offered they will have no option but to sell.
Pardew withdrew Cabaye from the Magpies squad to face Manchester City on Monday night, which they went on to lose 4-0 in a largely disappointing performance, after the Gunners made a £10.2m bid for the midfielder ahead of the match.
The bid, labelled "derisory" by the north-east club, was rejected and led to Pardew openly criticising the manner in which Arsenal made the offer just hours before Cabaye was due to play, and led to further calls that the transfer window should be shut before the start of the season.
Arsenal are the only side to have made an offer for the Frenchman so far, although a bid from Ligue 1 champions PSG is expected to arrive within days having maintained a long-term interest in bringing the France international back to his homeland.
Pardew admitted he was "not resigned" to losing his star midfielder Cabaye when speaking before their first home game of the season when West Ham visit St James' Park on Saturday, claiming: "Because you cannot go on a forecourt of a car showroom and say to the dealership: 'Here is what my valuation is and I'm just going to drive off with the car.'
"It does not work like that. You have to agree and only then can you drive it off. We have had one bid and it was not acceptable.
"The most important thing about this whole scenario is that the club wins, no one else. I am manager of this football club and will do what is best for the club.
"So if he stays, we need to get the best out of him. There has to be a way back for Yohan as well. So I have to be very careful in these next 10 days, where, maybe there is a solution and he moves on, but there is also a solution that he continues to play for us."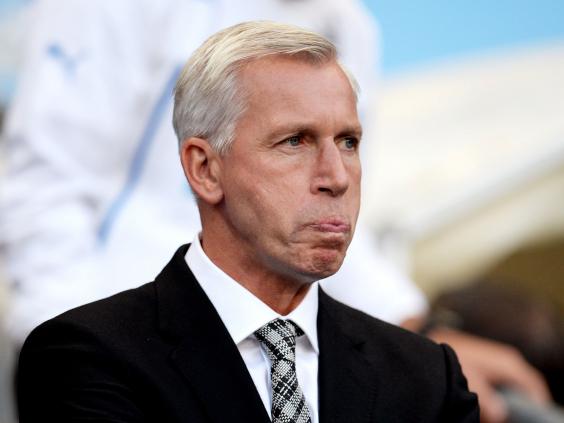 The Magpies have only made one addition to their squad so far with the loan signing of Queens Park Rangers striker Loic Remy on a season-long deal, but Pardew admitted that his – and director of football Joe Kinnear's – main intention was to bring players in and not let them walk out.
"We want to get one or two players in, but we are not under any financial pressure to sell anybody," Pardew added. "The bottom line is that we have a procedure in place and that procedure has to get transfers in."
Reuse content