Fresh off two good games for Manchester United, Barcelona will bid major money to land the services of midfield schemer Ander Herrera, according to Spanish daily Mundo Deportivo.
Herrera scored twice in United's 3-1 victory over Aston Villa at the weekend, and his recent good form has attracted the attention of the Catalan giants, who are seeking a long-term replacement for Xavi, set to join Al-Sadd of Qatar from next season.
Louis van Gaal, the United manager, left Herrera out of his plans for long stretches earlier this season, but has been rewarded recently for keeping the elegant midfielder in the starting lineup.
Van Gaal looks set to be busy bringing in players this summer, too - the Daily Star reports that Zlatan Ibrahimovic's bosom pal Edinson Cavani could be on his way to Manchester from Champions League quarter-finalists Paris Saint-Germain.
Transfer Talk - 8 April
Transfer Talk - 8 April
1/7 Ander Herrera

Ander Herrera is a reported target for Barcelona

GETTY IMAGES

2/7 Edinson Cavani

Edinson Cavani is out of favour at Paris Saint-Germain

GETTY IMAGES

3/7 Paul Pogba

Paul Pogba has attracted admiring glances from Manchester City

GETTY IMAGES

4/7 Jack Wilshere

City also want Wilshere, though Arsenal have opened contract talks

Getty Images

5/7 Jordan Henderson

Jordan Henderson would interest Man City as a young, English midfielder

Reuters

6/7 Gonzalo Higuain

Gonzalo Higuain is said to be 'fed up' of the Europa League at Napoli

GETTY IMAGES

7/7 Robin Van Persie

Robin Van Persie's injury issues don't seem to have put off Inter Milan

Getty Images
It's certainly the case that Van Gaal will need a top-class striker, with both Radamel Falcao and Robin Van Persie likely to leave the club for different reasons and with varying levels of respect from club officials.
The Daily Star says the wages saved on those two will enable United to hand Cavani a staggering £300,000 a week, in addition to a £60 million transfer fee. Never mind the fact that he's manifestly failed to settle in the far weaker Ligue Un, eh?
Paul Pogba is a name on many big clubs' lips at the moment - including those of Manchester City.
The reigning Premier League champions need to get younger in midfield, and, according to a report in The Mirror, they have identified the powerhouse Frenchman as the solution to their current travails.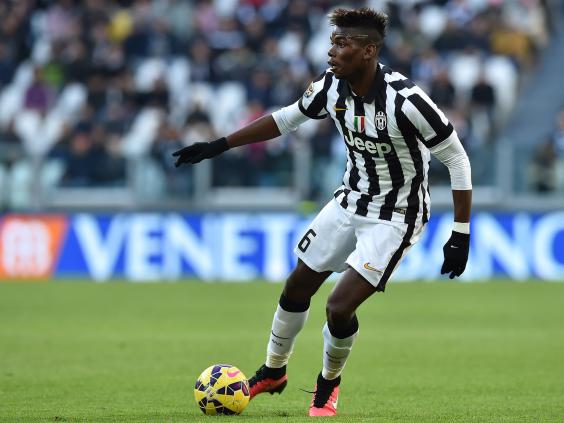 The report says that Samir Nasri will be used as bait to lure Pogba from Juventus, who lest we forget are still in the Champions League, a competition that City may yet fail to qualify for next season.
City's other area of need is English, home-grown talent, with Sheikh Mansour's crew under mounting pressure to fulfil the FA's regulations in the coming years.
James Milner's contract is up and highly unlikely to be renewed, so City have decided to go after Arsenal's Jack Wilshere, say The Mirror and the Daily Mail, both of whom trumpet the news as an 'exclusive'.
A big-money move for Wilshere would be an exclusively bad idea, unless City's medical staff go where Arsenal's have failed and get the undeniably talented shisha-smoker playing again.
A better bet, if we're still hung up on English midfielders, would surely be Jordan Henderson.
The Mail  thinks City are interested in the Liverpool 'box-to-box' man, who only has a year left on his current deal. Sign him up, Brendan, so he doesn't go the way of Raheem Sterling - who City also want, apparently, in addition to every single other club in the limits of our constellation.
And you thought this one had died! Arsenal are back in for Gonzalo Higuain, according to The Mirror.
The Argentina striker is fed up of visiting far-off outposts like Tirsapol in the Europa League, apparently, favouring trips to far-off outposts like Plzen in the Champions League.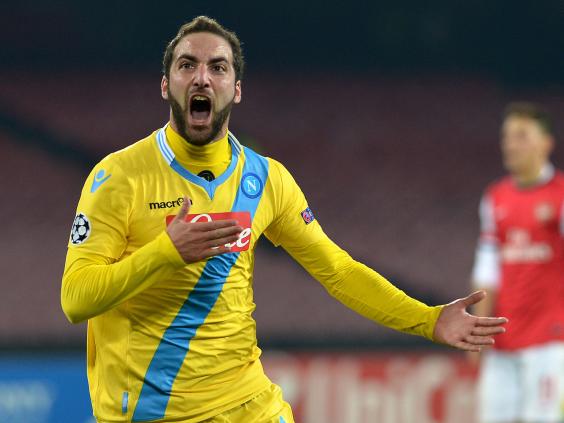 Meanwhile, Inter Milan, who may lose Mauro Icardi to an unspecified 'big club' in the summer, are in for a washed-up Manchester United star to be friends with Nemanja Vidic, according to the Mail.
Robin Van Persie's injury problems mean he's no longer of use to United, so he could be on his way to the San Siro.
Follow @IndyFootball on Twitter
Reuse content