David Luiz has rocked Chelsea manager Jose Mourinho by asking for a transfer to Barcelona, according to reports in Spain.
Barcelona made an initial bid for Luiz, thought to be around £25m, which was rejected by the London club who apparently laughed the offer out of the boardroom.
The Blues signed the Brazilian defender for the same fee in 2011, but now Spainish newspaper Mundo Deportivo is reporting that Luiz has asked to move to the Spanish champions.
Chelsea did have initial concerns over the 26-year-old's ability, but his performances last season established him as one of the best central defenders in the Premier League.
He excelled alongside Paris Saint-Germain defender Thiago Silva for Brazil during the Confederations Cup success, but Silva's rejection of the La Liga club along with signing a new long-term contract with the Parisian side meant Barceloan switched their attention to Luiz.
Despite the opening offer being dismissed, the Spanish club were confident that Luiz would ask for a move, although the reliability of the Spanish reports has been called into question with no quotations from either Luiz or Chelsea coming since Jose Mourinho reiterated his determination to keep hold of the centre-back.
Chelsea are said to be demanding £43m for Luiz, but the Spanish club are expected to only raise their offer to £31m when they return with a second bid, and Chelsea are likely to dismiss is just as quickly as the first.
The Catalan club's new manager Gerardo Martino has identified the defence as needing strengthening due to having concerns over the long term fitness of club captain Carlos Puyol. Who had an injury hit campaign last season along with Gerard Pique and Javier Mascherano also missing spells through injury and suspension.
Meanwhile, current Barcelona right-back Dani Alves has been speaking of his desire to see his Brazilian team-mate make the move to Spain to play alongside him.
"I always want the best for my friends and I tell them to come here if they can," said Alves. "As well as that, he is a great player.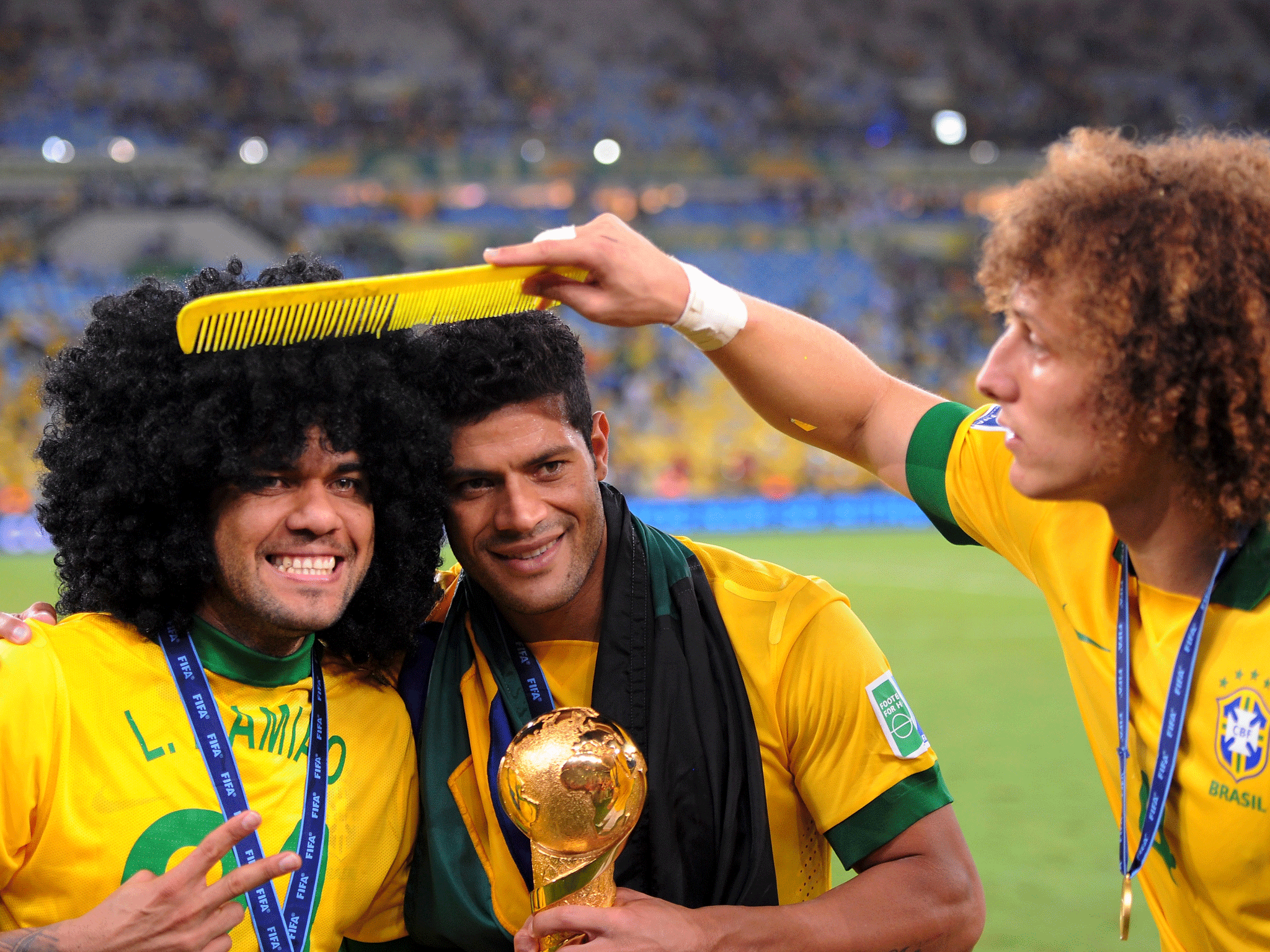 "The problem is not whether he wants to come, but that in the end you have to get away from Mourinho - and that is not going to be easy.
"The idea of facilitating David Luiz coming to Barca would not pass through his head, and even less if it is to strengthen us. It is more than difficult for us, almost impossible."
Reuse content