David Moyes could face an uphill battle to land yet another midfield target after Manchester United were reported to have switched targets by turning their attentions to Real Madrid's Luka Modric.
Having already missed out on Thiago Alcantara, who chose Bayern Munich over United, Moyes looks set to fail in his attempt to bring Cesc Fabregas to Old Trafford after new Barcelona boss Gerardo Martino announced that any bid regardless of how high it was would be instantly rejected for the former Arsenal captain.
Moyes is still weighing up a third bid for Fabregas, but The Times reported today that they could launch a bid for Real's midfielder Modric, who only joined the club last season for £33m.
United could face yet another uphill battle though with Carlo Ancelotti determined to keep hold of the Croatian in the hope that he will assist Gareth Bale in adapting to life in Madrid, should Los Meringues get there way and sign the Tottenham winger.
Modric was voted by Spanish newspaper Marca as the worst signing in La Liga last season, although the poll was carried out midway through the campaign, and the midfielder performed much better during 2013 after a tricky start.
According to the report, Modric was not on United's wish-list at the start of the summer, but their failures elsewhere has led them to explore the route of signing the 27-year-old, although Real are unlikely to accept anything below £30m due to the hefty price they paid Spurs last year.
The Times claim that Moyes is preparing a £25m bid to test the water, though it is unlikely to be accepted despite Real's interest in Bale edging towards a £80m-plus bid.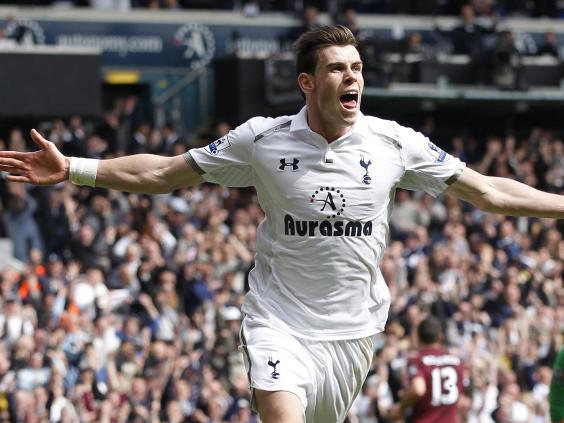 The money received from selling Modric could potentially go towards the Bale transfer, although Madrid have shown in the past that they are never running low on their transfer budget.
Modric had opened up to a Premier League return, but it is believed that the change in management at the Santiago Bernabeu, although reports last season suggested Modric was one of just three players that remained in regular contact with manager Jose Mourinho during his time in charge along with Diego Lopez and Michael Essien.
Reuse content