Former Manchester United skipper Bryan Robson has admitted he cannot understand why Wayne Rooney wants to leave Old Trafford.
Rooney's future has been the subject of intense debate since Sir Alex Ferguson claimed the striker had expressed a desire to quit the club at the end of last season.
It has since been established Rooney did not lodge a formal transfer request but rather, in what he thought was a private discussion with Ferguson, merely suggested whether that would be the best course of action for all parties given the obvious breakdown in their relationship.
Ferguson's continued presence in the background at United - he personally chose David Moyes as his successor - has been cited as one of the reasons why Rooney feels it would be impossible for him to continue.
Chelsea have already had two bids turned down for the 27-year-old, with Rooney apparently keen to link up with Jose Mourinho, who has made him the Blues number one remaining transfer target.
For their part, United insist he will not be sold.
And Robson, who spent 13 years with the Red Devils and is now a club ambassador, is struggling to work out why Rooney feels he cannot work under Moyes.
"I don't know what's in the head of Wayne and his agent - why he wants to leave," Robson told talkSPORT.
"I know he had loggerheads with Sir Alex but David Moyes is the manager now.
"To me it is so important for him to concentrate on his football this season.
"I don't know what he sees - the grass is greener on the other side - the fans love him, the players love him so I don't see what the unsettlement is.
"The thing that makes me laugh is I've been told it [the latest bid] is £25million to £30million. For Wayne Rooney? A 27-year-old who is probably in the top six strikers in the world?
"What are United going to have to pay to replace him? I'm amazed at that. I think it is an insult to Wayne Rooney."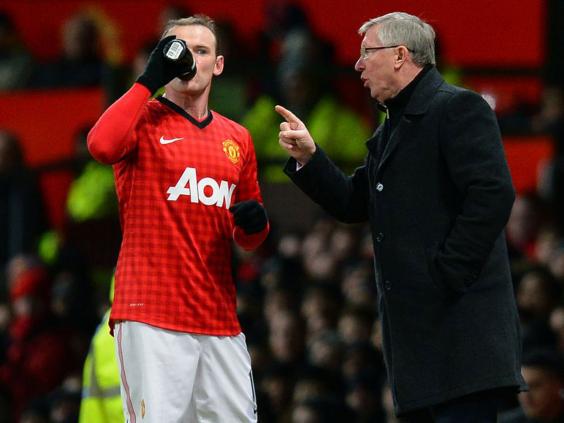 Having so far failed to secure the services of Cesc Fabregas, losing Rooney would certainly increase the pressure on Moyes and executive vice-chairman Ed Woodward, who has endured a difficult first summer since replacing David Gill as the man responsible for completing transfer deals.
For, whilst in the likes of Javier Hernandez, Danny Welbeck, Shinji Kagawa and, most obviously, Robin van Persie, Moyes does have alternatives should Rooney depart, he would still leave a massive void.
"If you have a top player there is no way you want him to leave," said Robson.
"Everyone would like to see Wayne Rooney settle down and be part of the team to try to retain the title."
PA
Reuse content