With the annual feast of excess that is football's summer transfer market already under way, the sport is bracing itself for another record-breaking pre-season's spending.
In England the new Premier League television deal kicks in and can be expected to have a significant impact, while Juventus are swimming in an unexpected Champions League windfall; Paris Saint-Germain have been boosted by the relaxation of Financial Fair Play; and private investors at clubs such as Atletico Madrid and Valencia are ready to start spending.
Even Milan have talked about a €120million makeover of their squad,  although clearly Carlo Ancelotti thought it would take far more than that to get them back in the Champions League, hence his decision to reject Silvio Berlusconi's pleas for him to return.
Bayern Munich and Real Madrid, meanwhile, can always spend big and Barcelona's ban on registering players does not seem to be stopping them from signing them, with right-back Aleix Vidal acquired from Sevilla this week.
The Premier League can be  expected to lead the way again, as it did last summer with a record breaking £830m spent on new signings, leaving La Liga, £425m, Serie A, £260m, and Bundesliga, £250m, in its wake.
So much of what happened last season in the Premier League seemed to have been set in motion by the events of the summer. Liverpool missed out on Alexis Sanchez and signed Mario Balotelli instead and condemned themselves to the Europa League in the process.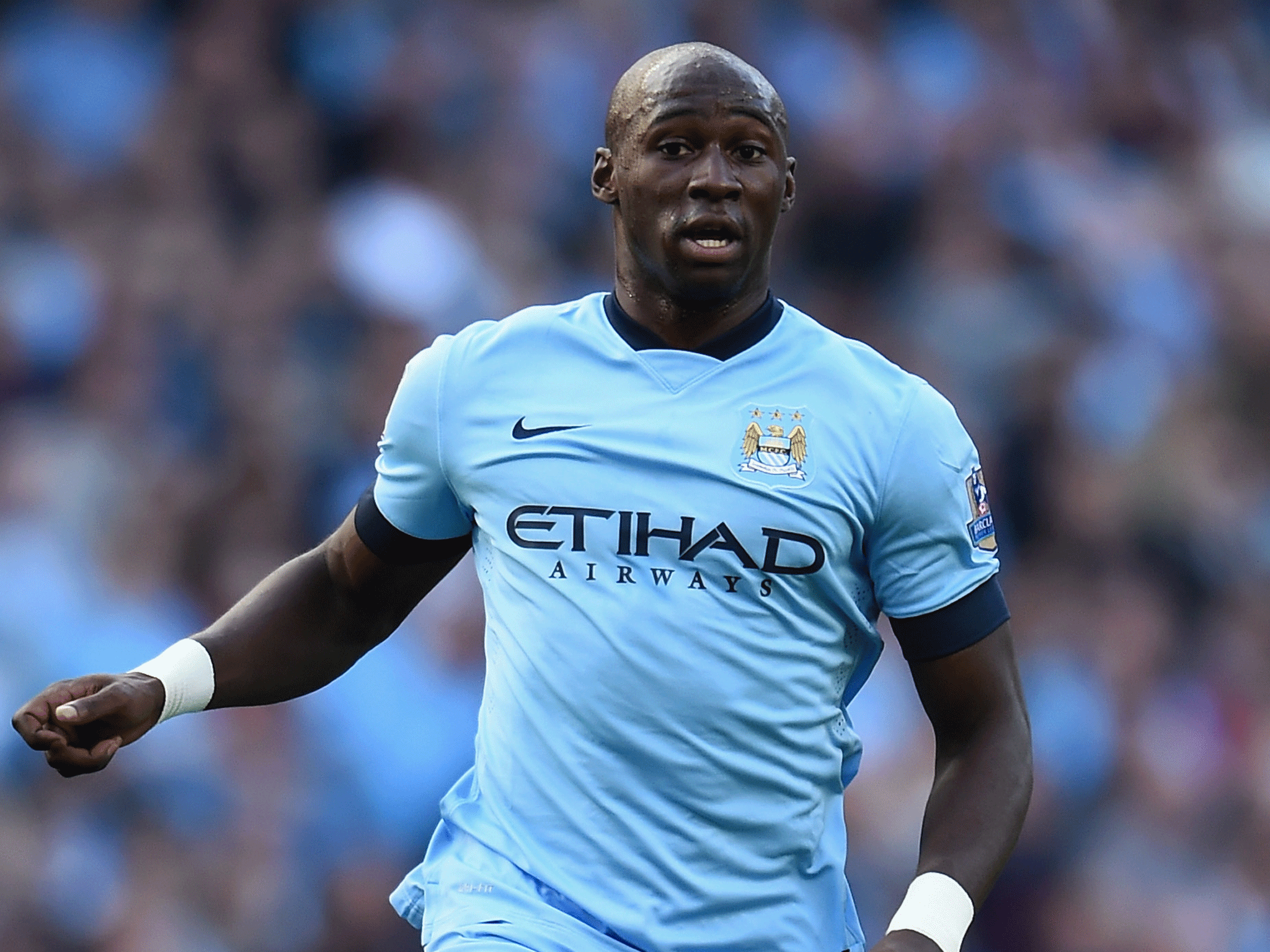 Arsenal got Sanchez but failed to sign the keeper who could have turned them into title contenders. Manchester United wasted resources on Radamel Falcao and Angel Di Maria, while failing to find the defenders who would have given them a shot at winning the league.
And while Manchester City were spending £42m (almost all their summer budget) on the hugely disappointing Eliaquim Mangala, Chelsea brought in Cesc Fabregas and Diego Costa whose early season form proved crucial to a relatively straightforward title triumph.
If anything this summer the available funds and the desire to spend could far outweigh the quality the market has to offer. Last season's most sensible spenders, Chelsea, could epitomise that "cash surplus-talent shortfall" problem that many clubs will face. Jose Mourinho wants be bring in another striker to offer a serious alternative to Costa but Christian Benteke didn't look like a £30m striker in the FA Cup final and Mourinho is not convinced by Gonzalo Higuain whom he managed at Real Madrid. Falcao could join from Monaco but is that really a "serious alternative"?
Manchester City want Raheem Sterling but are not convinced they can persuade him to stay in the north-west. They could also look to Real Madrid's Isco, who fell out with Ancelotti at Madrid because he never became a regular starter and can expect even less game time under Rafa Benitez.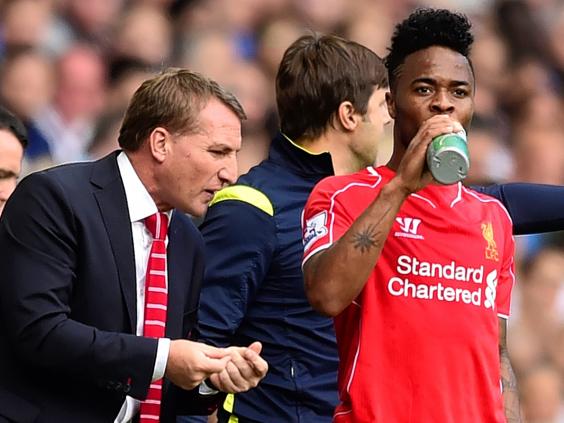 If Liverpool lose Sterling they will turn to Real Madrid's Russian winger Denis Cheryshev who impressed on loan at Villarreal but is not going to break through at the Bernabeu.
Ed Woodward wanted to bring Dani Alves to Manchester United despite Louis van Gaal's reservations, but the Brazilian wrapped up his game of bluff and double-bluff on Monday and signed the Barcelona contract that was offered him three months ago.
United will lose David de Gea and will look to bring in a goalkeeper as a security against Victor Valdes. Arsenal will bring in a keeper, too, but it will not be Iker Casillas who is more likely to end up in Italy or Turkey.
If De Gea is presented at Real Madrid this week, he will be their summer Galatico. They also want a midfielder but have taken the unusual steps of publicly denying, via official statements, reported bids for Paul Pogba and Marco Verratti.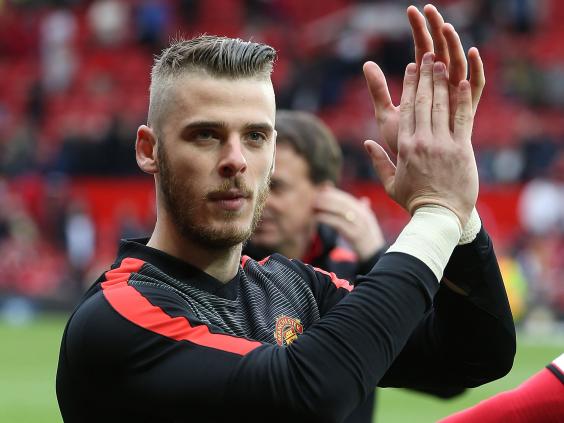 Transfer bans allowing, Atletico Madrid could be even busier than their city rivals. Diego Simeone will off-load Mario Mandzukic. Carlos Tevez and Villarreal's Luciano Vietto are his two main targets. He would also like to take Chelsea left-back Felipe Luis back to Atletico and he will bring in River Plate pair, defensive midfielder Matias Kranevitter who Simeone has likened to a young Javier Mascherano, and the versatile 19-year-old defender Emanuel Mammana.
Santi Cazorla remains on the club's shopping list and with one year left on his contract the 30-year-old midfielder, who was close to signing two years ago, could be a late mover.
Just as Wanda Group's investment in Atletico Madrid is helping them to compete with Real Madrid and Barcelona, so Valencia's Singapore-based owner Peter Lim can flex his financial muscle this summer ahead of Champions League football. They want another striker after a disappointing campaign from Alvaro Negredo and Portuguese Primeira Liga leading scorer Jackson Martinez is first choice.
They could also take Manchester United's Javier Hernandez. David Moyes is hopeful he can bring in Arsenal forward Joel Campbell having missed out on the much sought-after Danny Ings.
Of all the giants of European football, arguably none needs to upgrade this summer more than Bayern Munich, after a second season of coming up short in the Champions League. Crucial to that failure were injuries to both their ageing superstars, Franck Ribery (32) and Arjen Robben (31), and Karl-Heinz Rummenigge wants to give Pep Guardiola new and younger attacking options.
The first choice is Antoine Griezmann but he might be hard to prize away from Atletico Madrid after just one year in the Spanish capital. Bayern also want a right-back, with Torino's Matteo Darmian the most likely candidate.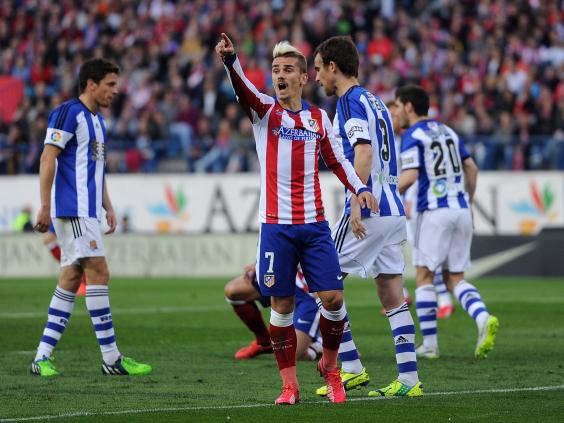 And the Bundesliga champions are in the queue for Verratti but Paris Saint-Germain seem intent on keeping him as they look for the added ingredients that will help them take them to the next level in Europe. They would rather off-load the likes of Ezequiel Lavezzi and Yohan Cabaye.
In Italy Juventus have already signed Paulo Dybala from Palermo after earning €58m from their Champions League campaign.
Despite the anticipation for a Pogba auction this summer, the season that Juventus had appears to have persuaded him to remain at the club for at least one more year – that would also fit nicely with him joining Barcelona whose transfer ban ends in January. They are not the club offering the biggest deal but are the side that he most wants to play for.
Reuse content