Former Liverpool and Real Madrid midfielder Steve McManaman has admitted that the lure of playing for the biggest club in the world could lead to Luis Suarez heading the Spanish capital, and feels that the Reds' hopes of keeping hold of their prized asset lies with their Champions League return.
Brendan Rodgers has seen his side record a solid first half of the season, with the Merseyside club currently enjoying the heights of fourth in the Premier League after a prolonged absence. A return to Europe's elite competition would be a just reward for Rodgers, who has got his side playing an attractive, attacking form of football based around the strike partnership of Luis Suarez and Daniel Sturridge.
McManaman will be a part of BT Sport's live coverage of the FA Cup fourth round this weekend, as the Premier League takes a brief hiatus before resuming with a full card of fixtures next week.
While McManaman remains one of the most high profile Bosman signings in football history when he left Anfield for pastures new at the Santiago Bernabeu, Suarez would likely attract a mammoth – if not world record – offer to take him to Madrid, with the La Liga club believed to be interested in his services.
And speaking to The Independent, McManaman admitted that for anyone, and South Americans in particular, the ambition to play for one of the best sides in the world is hard to turn down.
"For South American players, the appeal is always to play for the big teams in Spain," said McManaman, who spent four successful seasons in Madrid before returning to England. "I think that's normal – anybody from Argentina, Colombia, Brazil – they all want to play in Europe but principally in Spain.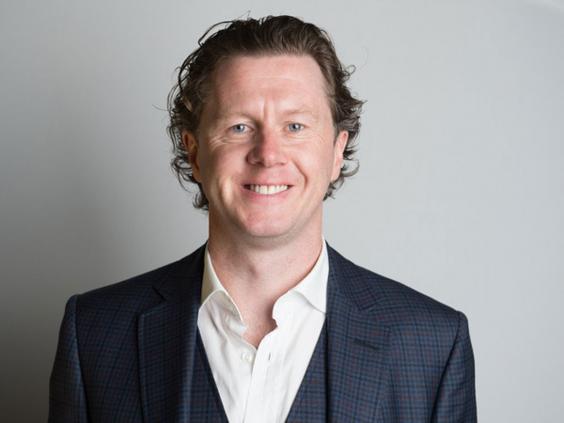 "They speak the language, they can move with their families and settle in. I think that's what the lure is, and I think nowadays the lure of Real Madrid is because they're the biggest team in the world. They're arguably the most glamorous side in the world alongside Barcelona so I can understand the lure of those teams."
The former England international took little time to settle in to life at his new club, creating the assist for the winning goal on his debut before recording his first in the next match. Despite some players needing time to adjust, McManaman believes that Suarez would feel comfortable quickly with life as a 'Galactico'.
"Speaking for the Latin Americans, it's a lot easier to adapt and a lot easier to settle (in Spain) than it is elsewhere," he claimed. "Admittedly Luis Suarez has been playing in Europe and has been playing in Holland and now England and he speaks the language, so he has adapted to the lifestyle on this side very well.
"But for him personally, it's probably going to be all results driven if Liverpool finish in the Champions League spots. It's easy to say that they'll play in the Champions League but if they don't, like for any other team these days, being in the Champions League is a bigger lure than anything else. 
"I think that is what will happen, as whoever doesn't finish in the Champions League this year, whether it be Liverpool or Tottenham or anyone else, a lot of their players will be looking around."
Suarez could be given a rare rest by Rodgers following the return to fitness of Sturridge, but McManaman feels that the player would actually benefit from playing this weekend when the Reds take on Bournemouth at the Goldsands Stadium
Asked whether he thinks Suarez will feature, McManaman said: "I do actually. I expect Luis Suarez to start. It is a chance for a rest but if there's any players out there who don't necessarily need a rest and can keep on playing, it's Luis Suarez.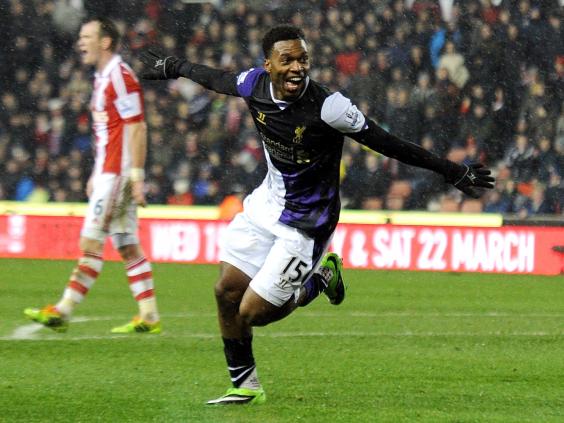 "Yes they could easily give him a rest because Daniel Sturridge has been out for a while and he could do with the playing time, but I think if Luis is down there and travels with the team, which I expect him to do, he might as well be playing than sat on the bench.
"He's one of those players that wants to play and wants to score goals and wants to score as many goals as he possibly can. I fully understand if he is rested but I think he'll play."
Liverpool fans will be hoping the Uruguayan maintains his rich vein of scoring, with the aim of firing them to a top four return top of the agenda at Anfield. An FA Cup triumph would be a bonus, and a welcome one at that, but hopes of keeping Suarez long-term must lie with a return to the Champions League.
McManaman will be a part of BT Sport's live FA Cup coverage this weekend, which kicks-off on Friday with Arsenal v Coventry City at 19.45, with the action continuing on Saturday as Everton travel to Steveange at 17.30 before wrapping things up on Sunday with Sheffield United v Fulham at 13.00.
BT Sport will be showing up to 25 live games including the final from this season's FA Cup with Budweiser. BT Sport is free with BT broadband, to find out more visit www.btsport.com

Reuse content