Tottenham have overtaken Liverpool in the race for Brazilian attacking midfielder Willian after making their move to try and bring him to White Hart Lane.
Liverpool were reported to be in advanced talks with the Russian club over a £30m move and they could still land the 25-year-old, but bookies have now rated Spurs as favourites to land Willian having nearly signed him back in January of this year.
However, Tottenham manager Andre Villas-Boas has denied that they have made a bid for Brazilian attacking midfielder Willian, although he has conceded that he is a fan of the 25-year-old.
Spurs' chairman Daniel Levy travelled to Ukraine to negotiate a deal with his former club Shakhtar Donetsk, but talks broke down and he instead headed to Russia to sign for money-rich Anzhi Makhachkala.
But the club's billionaire owner Suleyman Kerimov has lost patience with the underachieving squad and no longer wishes to bankroll the high spending any more, having put up the entire squad for a transfer.
Speaking earlier today at a press conference announcing Tottenham's support for the NHS campaign 'Get to know cancer', Villas-Boas answered questions regarding whether Spurs had made an official bid for the Brazilian international.
"No, no," replied the Portuguese manager. "This is a player who I have spoken about in the past, not very long ago.
"He is a player who I appreciate. He belongs to them and I respect them so I wouldn't like to extend myself too much."
Having witnessed his side grind out a 1-0 victory against Crystal Palace on Sunday thanks to a Soldado penalty, Villas-Boas appeared keen to keep adding to his squad, and it seems at least one more player will be arriving at White Hart Lane this summer.
Spurs have already been one of the most active clubs in the transfer window this summer, with the acquisitions of Roberto Soldado, Paulinho, Nacer Chadli and Etienne Capoue taking their spending to just shy of £60m already
Whether Gareth Bale will be seen in Tottenham shirt again remains unclear, but the more that Villas-Boas spends on new signings, the more it appears that the Welshman will be leaving to fund the influx of new arrivals.
"We haven't finished," the 35-year-old said.
"We have a very, very good squad. We have done most of our activity in the market, but we are looking further on that. There is a possibility (of new signings), yes."
The 35-year-old dismissed the thought that Bale would not be seen in the white of Tottenham though.
"No. Not at the moment.
"He is a player who has had a clearing session (a light training session) today. Hopefully if everything goes well, the player will be involved and I can give you further news about the player in the future.
"He is in our Europa League squad, but he is not available (for Thursday's game against Dinamo Tbilisi) because he is injured," Villas-Boas added.
Two local cancer survivors Steve Browne and Laurel Johnson were alongside Villas-Boas to launch the season-long partnership which will see players wear t-shirts and badges in support of the campaign during their warm-up on Sunday before taking on Swansea at home.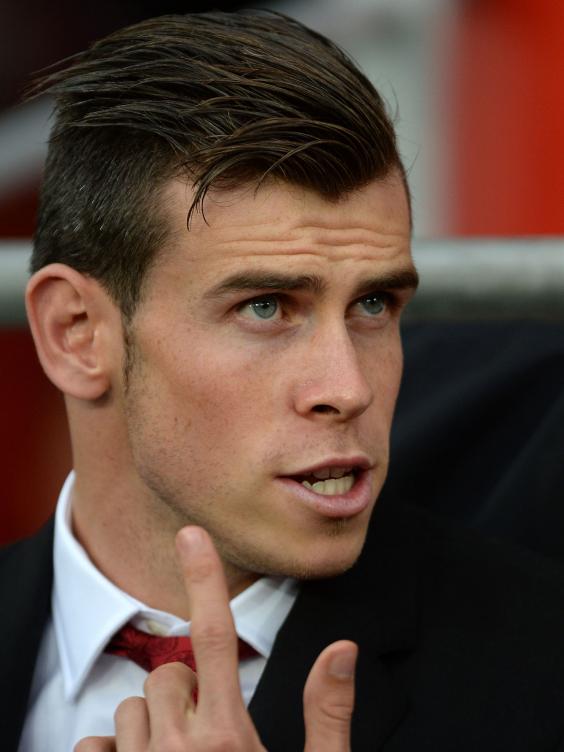 Villas-Boas reflected on both the campaign, and also a close family member and Bobby Robson, having seen both fight the horrible disease.
"A great example, alongside these two people here today, is Sir Bobby," the Spurs boss said.
"For all of the trophies that he won, the most important one was the way he fought cancer three times and for me he never lost the battle. He was always a great example of how committed and willing he was to fight it and he got the rewards out of it.
"This campaign is very strong and hopefully we can spread the word with projects like this."
Reuse content