VfL Wolfsburg have announced the signing of Arsenal target Luiz Gustavo on a five-year deal, with the German club announcing the move earlier today.
Gustavo admitted that he needed to leave Bayern Munich, whom he joined in 2011 from fellow Bundesliga club Hoffenheim, if he wanted to maintain his chances of featuring in Brazil's World Cup squad next summer.
A brief statement made by the club said: ""The 26-year-old has signed a deal to 2018 and will be officially presented later today."
Wolfsburg have spent the last few seasons in the bottom half of the German league since their Bundesliga success in 2009, and they were keen to bolster their midfield in an effort to improve their finishing position this season.
For Arsenal, it represents another blow in the transfer market that has fans becoming increasingly frustrated.
The Gunners are believed to have had a £14m bid accepted for the defensive midfielder, but he chose to remain in Germany as opposed to moving to the Premier League – it is worth noting that Wolfsburg will not be playing in Europe this season while Arsenal could qualify for the Champions League if they neat Fenerbahce in their two-leg play-off tie.
The snub raises serious concerns for Arsenal, as they have often been unable to financially compete with the biggest clubs in Europe. But Wolfsburg, with all due respect, are no way near the European elite, and the club must start to question what they are doing wrong when a Brazilian international turns down a top-four Champions League side for a bottom half Bundesliga club.
Regardless, Arsene Wenger is still confident he will sign at least two players before the end of the transfer window.
"We're looking more for quality than for numbers. We would like two or three players, if possible more," Wenger said in his pre-match press conference ahead of Saturday's Premier League opener against Aston Villa.
They remain hopeful that a final bid can force Liverpool into selling striker Luis Suarez, but the potential transfer of the Uruguayan striker looks less likely to happen as each day passes.
Wenger also confirmed that vice-captain Mikel Arteta, who was due to lead Arsenal out in Thomas Vermaelen's absence, has been ruled out of the weekend's match and possibly longer with a thigh injury,
Arteta joins Vermaelen, Nacho Monreal and Ryo Miyaichi on the sidelines, as well as long-term absentee Abou Diaby, and Wenger agreed the squad is looking very bare due to injuries and letting the majority of the fringe player's move on this summer.
"I don't disagree that we are a bit light at the moment," admitted Wenger. "We are looking to strengthen our squad."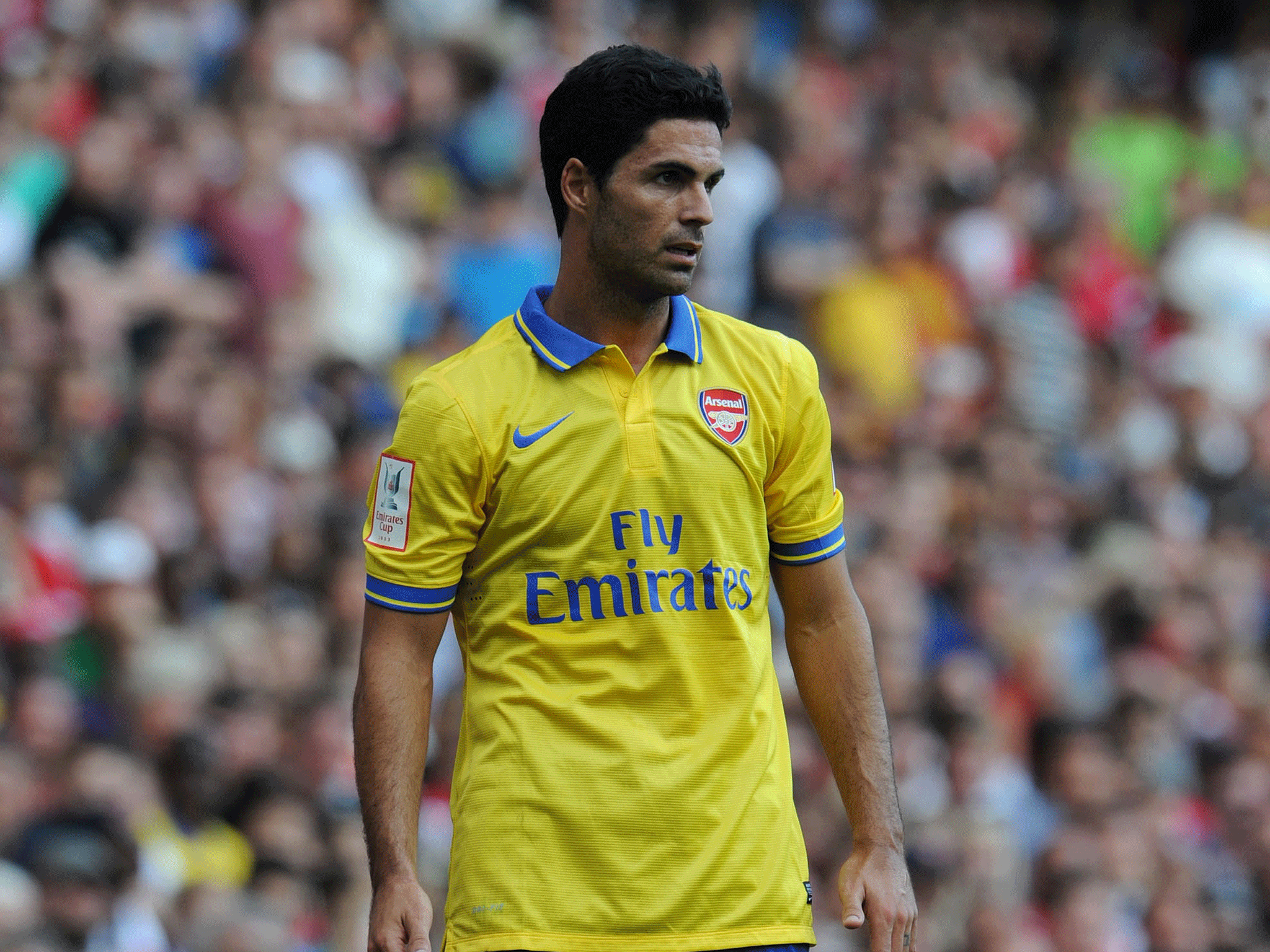 Reuse content