Manchester United are ready to launch a £35m bid for Borussia Dortmund defender Mats Hummels in a bid to cure their lingering problems at the back and provide Louis van Gaal's side with a timely boost in the Premier League title challenge.
United's defenders have been severely hampered by injuries this season and the addition of World Cup winner Hummels would be a sign that United really are targeting the title this season. The Mirror reports that the club are ready to launch a big-money move for the unsettled Dortmund defender, who has appeared visibly frustrated with the club's poor form in the Bundesliga this season.
The Mirror also reports that Arsenal are considering a move for Hummels' Dortmund and Germany team-mate Ilkay Gundogan, who could be available for around £16m. The fee would certainly fall into the Gunners' price range and the report suggests Gundogan has been given an ultimatum by the German club over contract talks, with just 18 months remaining on his current deal.
Transfer talk - 09 January
Transfer talk - 09 January
1/6 Mats Hummels (Borussia Dortmund)

Linked with: Manchester United, Arsenal

Getty Images

2/6 Ilkay Gundogan (Borussia Dortmund)

Linked with: Manchester United, Arsenal, Liverpool

GETTY IMAGES

3/6 Lionel Messi (Barcelona)

Linked with: Chelsea, Manchester City, PSG

Getty Images

4/6 David De Gea (Manchester United)

Linked with: Real Madrid

Getty Images

5/6 Radamel Falcao (Manchester United/Monaco)

Linked with: Manchester United

GETTY IMAGES

6/6 Alexandre Lacazette (Lyon)

Linked with: Arsenal, Liverpool, Barcelona, PSG

Getty Images
Gundogan is known to be thankful for the club's decision to stand by him during a long-term injury, but German media claim the midfielder doesn't want to sign a new deal and could instead move to the Premier League.
The rumours surrounding a move to England for Barcelona's Lionel Messi refuse to go away after The Sun reported that he is willing to negotiate a move to either Chelsea or Manchester City. Messi scored from the spot in Thursday night's 5-0 Copa del Rey win over Elche, but his relationship with manager Luis Enrique remains strained and could lead him to seek a move away from the Spanish club.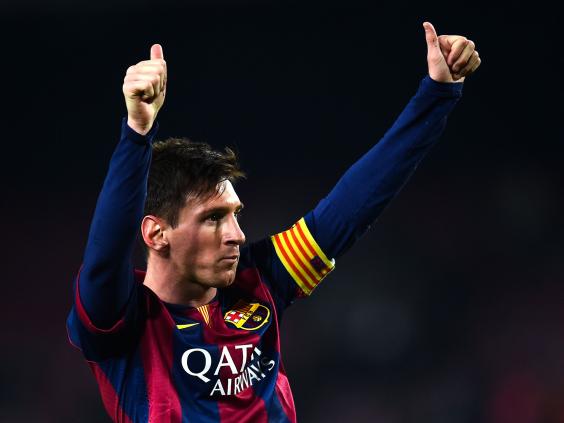 However, it will take a mammoth £500m package to secure the four-time Ballon d'Or winner, with his wages set to exceed his £200m transfer release clause.
In news closer to home for Manchester United, their talks over a contract extension with David De Gea could take a back-seat until the end of the season as they prioritise a move for striker Radamel Falcao, who is currently on loan with the club from Monaco.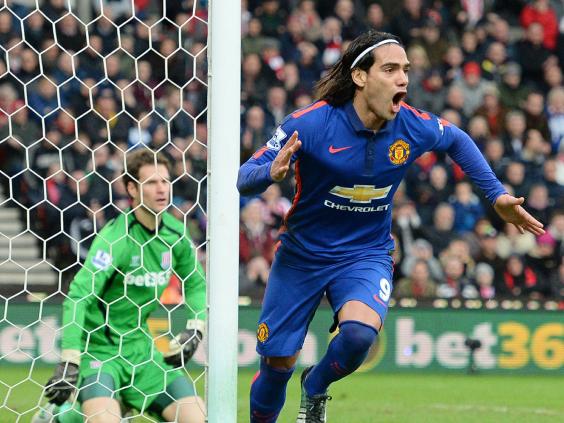 Falcao will cost United £43.2m if they want to make the loan move permanent, and his impressive goalscoring form of late could see the Premier League club follow up that option, with The Telegraph reporting that De Gea's own deal could be delayed as a result.
But the Daily Star claims those delayed talks will still see the Spanish goalkeeper offered a double-your-wages deal in a £140,000-a-week contract in an effort to keep him away from Real Madrid.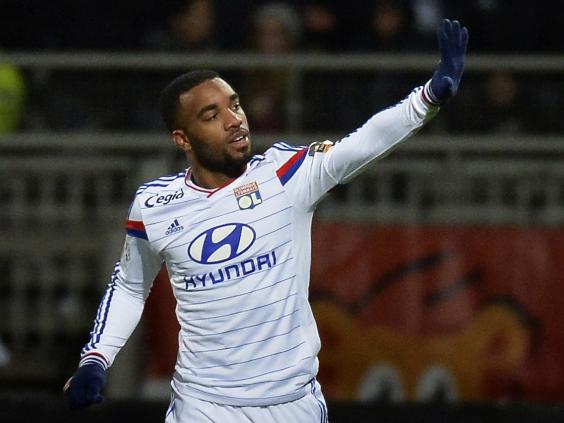 Finally, the Daily Express claims Arsenal and Liverpool target Alexandre Lacazette could be available this month after confirming he wants a move to the Premier League. The 23-year-old Lyon winger has long been on Arsene Wenger's radar but the Reds are also keeping an eye on him, and he was reported to have confirmed his future lies elsewhere, saying: "Between England and Spain, I don't have a preference."
Reuse content