The Premier League season may be over, and clubs may have actually stopped playing games on the pitch, but things are only getting started off it.
This is the time of year when they will do their most work off the pitch to try and influence next season's table, and the signings they make in the next three months will for some be a more important factor in where they finish than anything else. So, who actually leads the way right now? Who leads the summer transfer league table.
As part of a new series, the Independent will be updating this table every few days, with the positions dependent on issues like how close clubs are to getting everything they need and the perceived value of their work.
How Manchester United could line up next season
How Manchester United could line up next season
1/12 How will United line up?

Jose Mourinho's side have been linked with dozens of new signings, but who is most likely to line up for the club in time for the start of the 2017/18 season?

Getty

2/12 Goalkeeper – David De Gea

Reports in Spain now suggest De Gea will stay at United once again as Real Madrid have failed to convince the club to sell.

Getty

3/12 Right-back – Antonio Valencia

Mourinho has labelled Valencia as the best right-back in the world and after captaining United in the Europa final he is one of the first names on the team-sheet.

Getty Images

4/12 Centre-back – Eric Bailly

Bailly had a phenomenal first season at United and looks like he will be the bedrock of Mourinho's defence for the foreseeable future.

Getty Images

5/12 Centre-back – Victor Lindelof

Victor Lindelof is now fully expected to join the club from Benfica after the international break.

Getty

6/12 Left-back – Kieran Tierney

Mourinho is not a fan of Luke Shaw and Matteo Darmian looked unconvincing when deployed as a left-back last season. United could turn to £15m rated Celtic defender Kieran Tierney, who has established himself for both his club and country despite only being 20-years-old. United scouts were spotted watching the player in England's recent World Cup qualifier against Scotland.

Getty

7/12 Holding midfield – Fabinho

Progress has been made with Fabinho but they are trying to move quickly as Monaco do not want to lose many of their first-team stars.

8/12 Centre-midfield – Eric Dier

Mourinho is known to be a fan of the English centre-midfielder, who can also play in the heart of defence and at right-back. Daniel Levy has told United Dier will cost £50m but Spurs could be persuaded to sell for less if they sign another defender this summer.

Getty

9/12 Centre-midfield – Paul Pogba

Mourinho is known to want to bring in a defensive midfielder in order to free up the Frenchman to operate further up the field.

Man Utd via Getty Images

10/12 Left-wing – Cristiano Ronaldo

Cristiano Ronaldo is determined to leave Real Madrid this summer, in a decision that has been described as "irreversible" by reports in his native Portugal. Manchester United are keen to bring back Ronaldo to Old Trafford with executive vice-chairman Ed Woodward obsessed with signing a star attraction every summer. And he has so far been left frustrated in his attempts to land one this summer, with Antoine Griezmann ultimately rejecting the club's advances.

Getty

11/12 Right-wing – Ivan Perisic

United are only willing to spend £35m on Perisic but Inter want £50m. The club are still confident they can push the deal through.

Getty

12/12 Centre-forward – Alvaro Morata

Terms are agreed with Morata with the only stumbling block left to be agreed being the transfer fee, which is understood to be close.

Getty
20. Crystal Palace
A chaotic summer so far, given they have to decide on a manager - and what football identity he will bring - before they decide on players that will suit him.
In so far: None
Still needed: dependent on new manager but likely reinforcements in defence and midfield.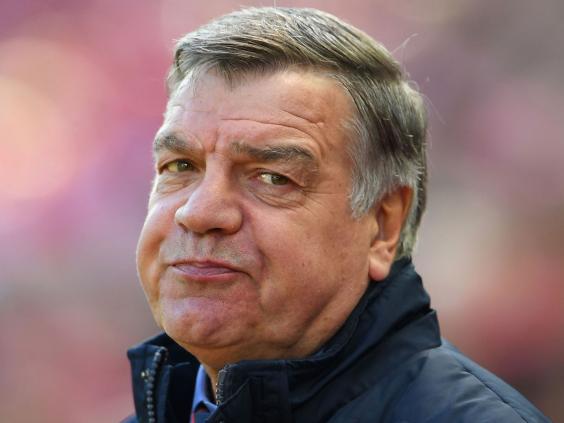 19. Huddersfield
They've done so well to get here, and the way David Wagner manages means nothing can be ruled out, but Huddersfield surely need more Premier League quality to have any chance of staying up?
In so far: None
Still needed: general Premier League quality, goalkeeper, central defender, two central midfielders, two strikers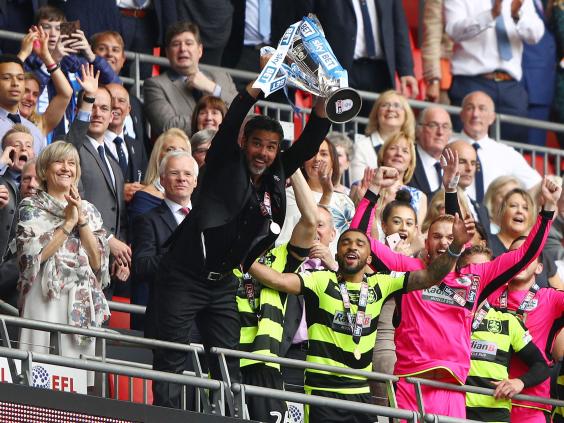 18. Burnley
While Sean Dyche's future remains relatively uncertain, what is certain is that they need to bolster a side lacking in goals.
In so far: None
Still needed: striker, attacking midfielder, defensive midfielder, central defender, two full-backs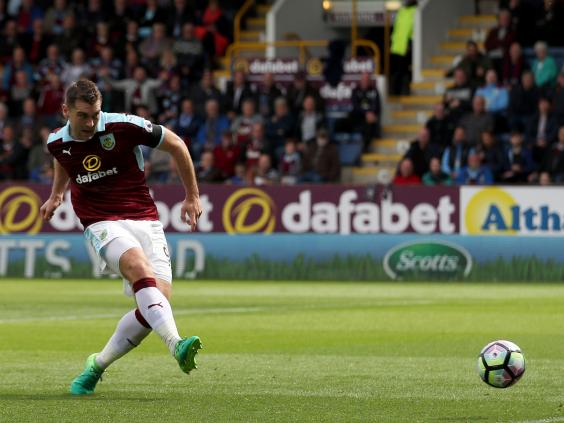 17. Leicester City
They greatly need to improve on last summer's business, that didn't really improve their title-winning team. That may well require replacing the wantaway Riyad Mahrez in a more effective way than they did N'Golo Kante.
In so far: None
Still needed: attacker, central defender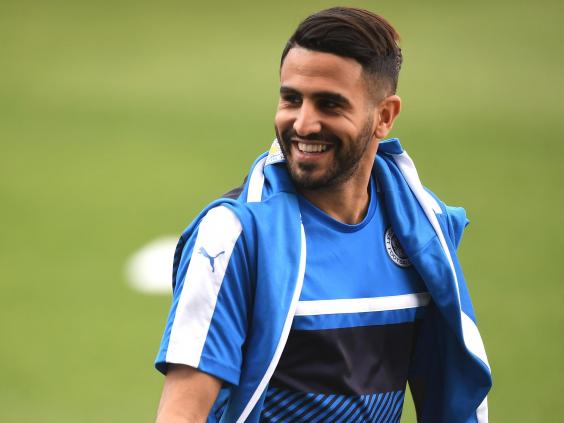 16. Swansea City
The futures of Fernando Llorente and Gylfi Sigurdsson could yet affect a squad that already needed enhancement.
In so far: None
Still needed: striker, central midfielder, right-back, centre-back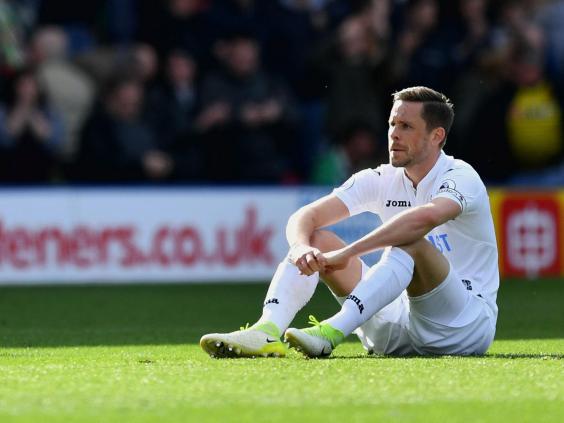 15. West Brom
The loss of Darren Fletcher was a blow, but Tony Pulis' team is still solid, and really needs more ingenuity.
In so far: None
Still needed: left back, striker, central defender, central midfielder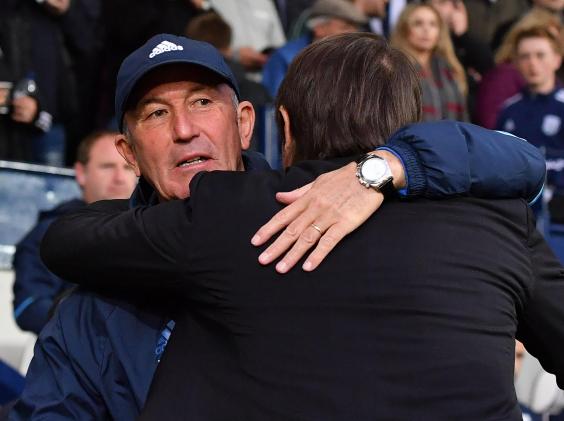 14. West Ham United
If last summer proved anything, it is that West Ham need to be much more precise in their transfer dealings, given they seemed to go for quantity over quality. Pablo Zabaleta offers the steady head they maybe sometimes lacked - but is he still the same force?
In so far: Pablo Zabaleta
Still needed: attacking midfielder, central midfielder, striker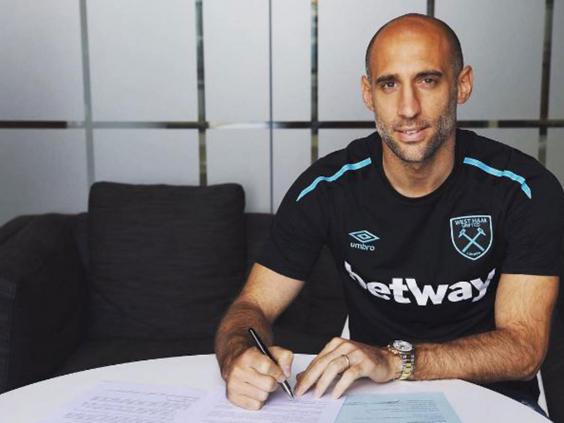 13. Watford
Watford have pulled off a coup in getting Marco Silva, but now need to do what Hull City couldn't and give him the player quality he deserves.
In so far: Tom Cleverley
Still needed: striker, central midfielder, central defender, full back, goalkeeper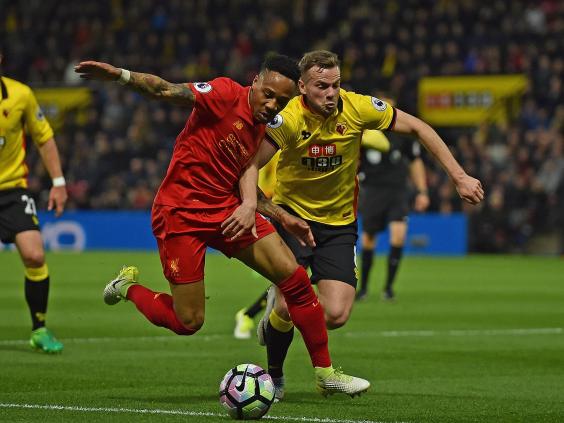 12. Chelsea
The oddity with such runaway title winners is that they still have so much work to do this summer, to properly compete on more fronts, and compensate for what they didn't do last season. It should not be forgotten that Antonio Conte essentially worked around the players he didn't get. Romelu Lukaku should soon arrive, but the Italian now wants much more.
In so far: None
Still needed: striker, forward, two central defenders, wing-back, back-up goalkeeper
11. Southampton
Like a few other clubs in their situation, so much depends on whether they can keep their biggest name, in this case Virgil van Dijk. They've already fended off Liverpool. The way Southampton generally conduct transfer business, meanwhile, ensures they are less influenced by their ever-changing managers as they seek a replacement for Claude Puel.
In so far: None
Still needed: striker, central defender, left back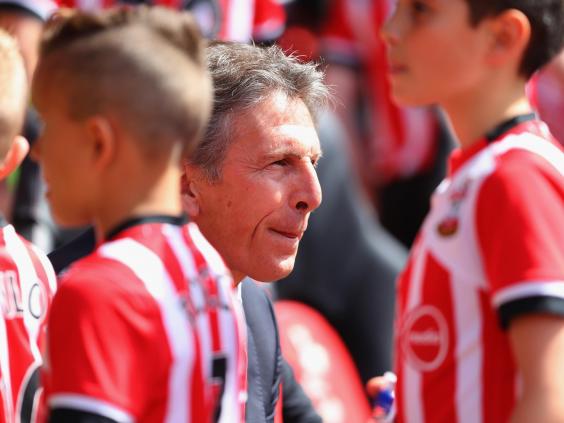 10. Everton
The imminent departure of Romelu Lukaku imposes on everything, but Everton could already get good business done before then with Jordan Pickford.
In so far: None
Still needed: striker, goalkeeper, central defender, central midfielder
9. Tottenham Hotspur
Spurs really only need touches - and maybe a little bit extra attacking quality - to their fine squad as it stands, although that will be affected by the likely sale of Kyle Walker and possible sale of Danny Rose.
In so far: None
Still needed: striker, right-back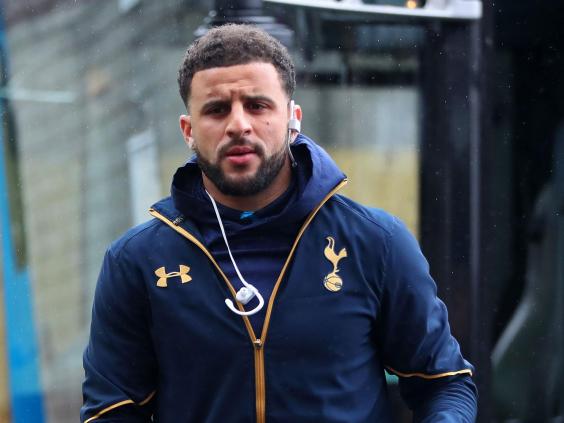 8. Newcastle United
Christian Atsu already offers something different in midfield, but Rafa Benitez is anxious for much more business. 
In so far: Christian Atsu
Still needed: striker, attacking midfielder, central defender, full back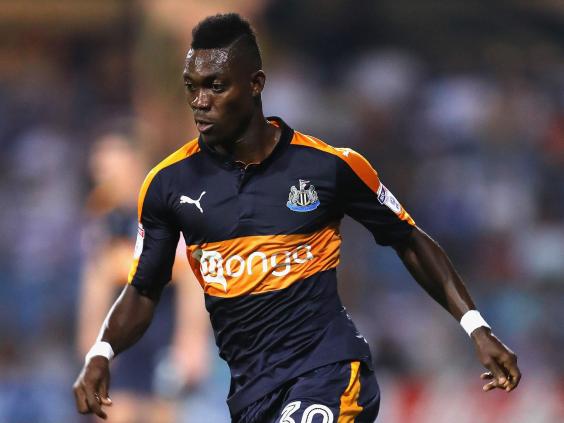 7. Brighton
They're already ahead of their fellow promoted clubs in terms of number of signings, but still need more quality.
In so far: Pascal Gross, Josh Kerr
Still needed: goalscorer, two full-backs, goalkeeper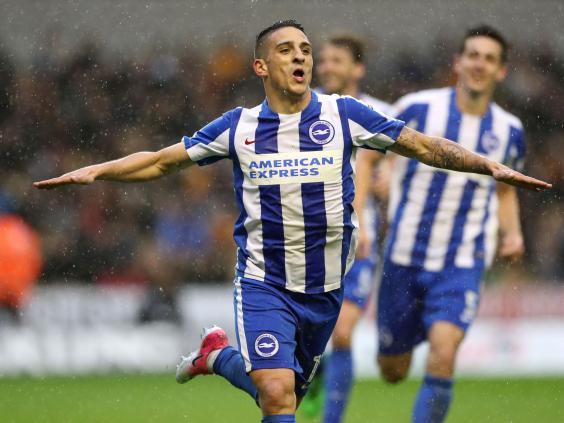 6. Arsenal
This was supposed to be a summer of change - even with Arsene Wenger staying - and still needs to be a summer of electrically charged good signings to get Arsenal back to the required level. Saed Kolasinac is a start in the options he brings, but Arsenal need some statements too.
In so far: Sead Kolasinac
Still needed: striker, central defender, back-up goalkeeper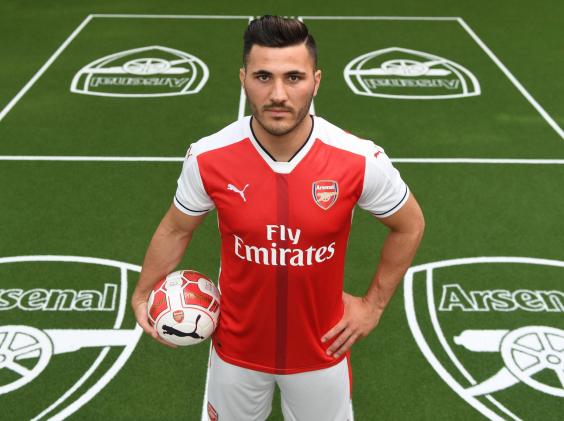 5. Liverpool
The business with Virgil van Dijk was utterly humiliating, but will be greatly offset by the expected purchase of Mohamed Salah from Roma, and they have already made an astute piece of business in under-20 World Cup winner Dominic Solanke from Chelsea.
In so far: Dominic Solanke
Still needed: forward, central midfielder, central defender, left back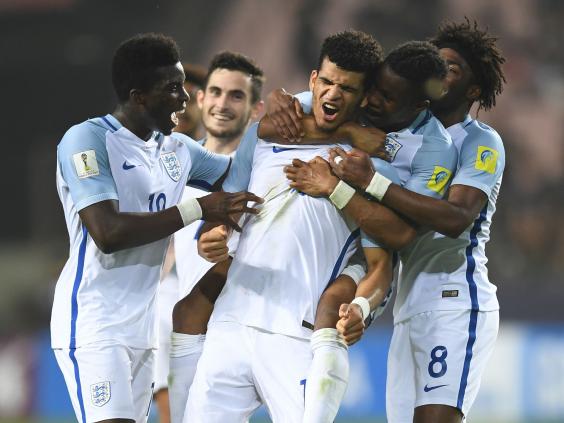 4. Stoke City
In what was a slightly unconvincing season under Mark Hughes, he has already added greatly-required conviction in Darren Fletcher. More now needs to be done.
In so far: Darren Fletcher
Still needed: forward, left back
3. Manchester United
Jose Mourinho is determined to get all business done by early July, and United have made a strong start, completing a deal for centre-half Victor Lindelof, and already getting moves in place for Alvaro Morata, Ivan Perisic and - possibly - Fabinho. Andrea Belotti depends on Torino's price.
In so far: Victor Lindelof
Still needed: striker, wide player, right-back, defensive midfielder
Manchester United summer transfer targets
Manchester United summer transfer targets
1/10 Gareth Bale - Real Madrid

The Real Madrid forward would be a marquee signing, the type that the Manchester United boardroom are keen to make, and The Independent has been told by sources from both United and Madrid that a deal is 'much likelier' than ever before. The player himself though is happy in the Spanish capital. Likelihood: 5/10

Getty

2/10 Alvaro Morata - Real Madrid

The Real Madrid forward fits the mould of the out and out No.9 Mourinho is looking for. Strong, quick and good in the air Morata figures to fit well in United's system in Ibrahimovic's place. A £60million deal could be done soon. Likelihood: 9/10

Getty

3/10 Andrea Belotti - Torino

Another of Europe's most promising players, Belotti is fast becoming well-known after his outstanding performances at Torino, where he has scored 37 goals in 64 appearances since 2015. His best years are still ahead of him aged just 23, which contributes to the incredible €100m release clause, applicable only to clubs outside of Italy, negotiated into his contract. Torino are in no hurry to sell and will drive a hard bargain with any deal likely to start at upwards of £70m. Likelihood: 7/10

Getty

4/10 Victor Lindelof - Benfica

United have been monitoring Lindelof for over a year with a deal now closer than ever. The young Swede nearly made the switch from Benfica back in January but United are confident the move will finally be completed soon. Likelihood: 9/10

Getty

5/10 Ivan Perisic, Inter Milan

United want to spend £35m on Perisic but Inter are holding out for closer to £50m. That said, Mourinho is a big fan and may be willing to go the extra mile to get him. Likelihood: 7/10

Getty

6/10 Willian - Chelsea

Mourinho is a huge admirer of Willian, who he signed in 2013 while at Chelsea. The pair won a Premier League title and League Cup double together the following year and it is believed that the United manager will do his best to sign the player, who has not been a regular starter in Antonio Conte's system. Whether Chelsea will allow him to leave, particularly to join Mourinho at their rivals is yet to be seen. Likelihood: 4/10

Getty

7/10 Fabinho - Monaco

An extremely versatile player Mourinho sees him more as a defensive midfielder and could be used to give Paul Pogba, last summer's big addition, more freedom. Monaco aren't in any rush to lose any more first team stars this summer though and are likely to demand a hefty fee. Likelihood: 7/10

AFP/Getty Images

8/10 Michael Keane - Burnley

Once seen as the ideal signing due to his Premier League experience and the presence of a buy-back clause which effectively gives United a 25% discount, interest in Keane has cooled with Lindelof now the preferred central defensive option. Likelihood: 5/10

Getty

9/10 James Rodriguez - Real Madrid

Rodriguez signed for Real Madrid in 2014 after taking over the World Cup in Brazil the same summer, where he won the goal of the tournament and golden boot awards. Despite his undoubted talent, he has failed to hold down a regular spot under Zinedine Zidane this season and Madrid will sanction a sale this summer. Likelihood: 3/10

Getty

10/10 Marquinhos - PSG

Mourinho is in the market for defensive additions with Jones, Smalling, Blind and Rojo all largely failing to convince. But, understandably, PSG are extremely reluctant to let Marquinhos leave and would demand in excess of £50m. Likelihood: 4/10

Getty
2. Bournemouth
Have brought in some very necessary experience and quality in Jermain Defoe and Asmir Begovic, already giving this team significant qualities they lacked.
In so far: Jermain Defoe, Asmir Begovic
Still needed: central defender, attacking midfielder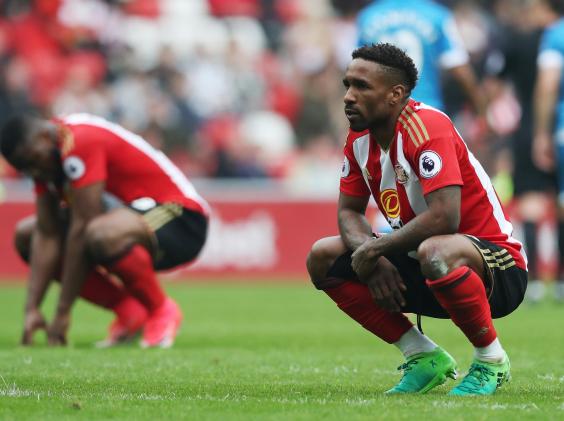 1. Manchester City
The fastest movers, who have also so far made the biggest statement signing in star playmaker Bernardo Silva, and plan to get the rest of their business in defence done quickly.
In so far: Bernardo Silva, Ederson
Still needed: right-back, left-back, centre-back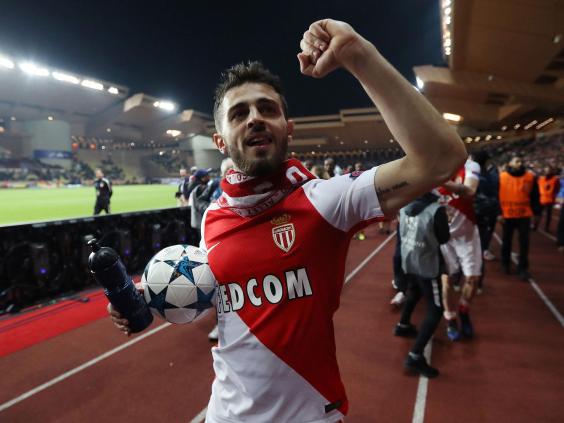 Check back with Independent Sport where we will be updating this list throughout the summer
Reuse content