Arsenal's need for a defensive midfielder has been highlighted on many an occasion this season, and now it appears their goalkeeper would even sell himself to fund one.
In a recent interview with Polish TV, Wojciech Szczesny revealed that he sold himself in a £18.5m deal to Manchester United while in charge of the club on the video game FIFA 2015 to bring in the "solid defensive midfielder" that the Gunners badly need.
It didn't all go to plan, however.
The Polish 'keeper instead used to funds to buy the mercurial Swedish striker Zlatan Ibrahimovic, who of course, once had a trial with the Gunners.
When asked by the presenter why David Ospina was starting for Arsenal while he played FIFA, Szczesny replied: "In other words, I just sold Szczesny. [I sold him to] Manchester United, following in Tomasz Kuszczak's footsteps.

"They offered me £18.5m. I thought 'I'm going to buy a solid defensive midfielder with that'."
But a "solid defensive midfielder" was not bought.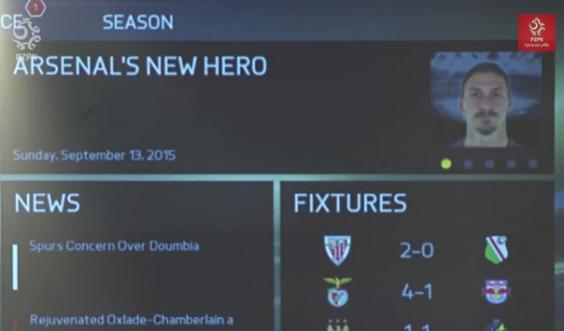 Showing the presenter the screen while he played FIFA's career mode, a picture of Ibrahimovic flashed up, with the words: "Arsenal's new hero".
"Look, Arsenal's new hero," he said. "Look who I bought: Ibrahimovic! I guess it was worth replacing Szczesny with Ibrahimovic."
Reuse content