Yaya Toure's agent claims the Ivory Coast midfielder may leave Barclays Premier League champions Manchester City this summer.
Dimitry Seluk claims City have not made Toure feel valued and appreciated, especially on his 31st birthday which clashed with a party in Abu Dhabi to celebrate City's title triumph.
Seluk told The Sun: "There's a big possibility Yaya will leave this summer.
"What happened at his birthday meant the club don't care about him. It was proof.
"In a normal team, his team-mates and club would at least give him good wishes.
"He's very upset and he started thinking of leaving the club. And he will leave if things carry on like this.
The 10 best free agents on the market this summer
The 10 best free agents on the market this summer
1/8 Guillermo Ochoa

The Mexican goalkeeper rose to fame thanks to his brilliant performance against Brazil in the World Cup. The 28-year-old, who left Ajaccio at the end of the season, has been linked with a move to the Premier League.

Getty Images

2/8 Rio Ferdinand

Both halves of Manchester United's famous central defence for the past eight years are leaving this summer. Nemanja Vidic is off to Italy to play for Internazionale while Rio Ferdinand was told at the weekend that United would not be renewing his contract. Ferdinand said last week that if United did not offer him a new deal that he would be "open to offers" but joked that he "would not go below the Conference". That is unlikely to be an issue as there should be no shortage of clubs looking for a defender of his experience. Queen's Park Rangers, should they come up, are managed by Ferdinand's old mentor Harry Redknapp, while even bigger teams like Arsenal could be tempted.

Getty

3/8 Diego Lugano

The Uruguay captain hit the headlines in Brazil for the wrong reasons as his complete denial that team-mate Luis Suarez bit Giorgio Chiellini when everyone else could see it. His contract with West Brom is up for renewal, but the 33-year-old is unlikely to remain in the Premier League.

GETTY IMAGES

4/8 Nicolas Anelka

Sacked by West Brom last season for his controversial 'Quenelle' gesture, Anelka has not yet confirmed whether he will sign for a new club - should anyone want him - or announce his retirement.

5/8 Frank Lampard

As with Terry and Cole, Lampard's Chelsea deal expires at the end of the season and he is likely to follow Terry in signing a new deal at Stamford Bridge. Lampard is not the dynamic presence in midfield that he once was, and he started only 20 Premier League games this season. But as his inclusion in Roy Hodgson's World Cup squad demonstrated, his experience and presence are invaluable and he is more than worth having around. That said, if he does not renew at Chelsea, there would surely be offers from abroad, not least from long-time suitors LA Galaxy.

GETTY IMAGES

6/8 Marouane Chamakh

The Moroccan striker has completed a one-year deal at Crystal Palace that could barely have gone much better. Since he was entrusted with a role as a withdrawn striker by Tony Pulis in December, he has been excellent, scoring five goals and helping to drag Palace out of the relegation zone and into safety. Chamakh will be discussing his future with the club soon but he said last week that agreeing a new deal at Palace was his "priority", after building an excellent rapport with the fans and playing his best football since his arrival in England from France in 2010. If not, he would like to stay in the Premier League.

GETTY IMAGES

7/8 Samuel Eto'o

The striker did not cover himself in glory at the 2014 World Cup, as Cameroon's campaign was blighted by a money row over bonuses and poor performances in Brazil that saw them eliminated at the group stages. However, the Champions League winner will still have a number of clubs interested in his services, with Arsenal being linked in recent weeks.

GETTY IMAGES

8/8 Nicklas Bendtner

Despite a fairly successful season by his standards, Nicklas Bendtner is on his way out of Arsenal. The Dane has scored twice this year, in wins over Hull and Cardiff, but he fell behind Yaya Sanogo in the pecking order while not always conducting himself immaculately off the pitch. He turned down moves away from Arsenal last summer that would have meant pay cuts but this summer he must be hopeful of maximising his value as a free agent.

GETTY IMAGES
"It's not a question of money or contract, believe me. He has everything he needs. For Yaya what is the most important thing is human relationships.
"When your best worker has his birthday from time to time it's not bad to shake his hand. To make him feel valued and appreciated. They don't give any attention to Yaya."
Join us in wishing @Toure_yaya42 a very happy 31st birthday today! #mcfc pic.twitter.com/j7w7ryCDhy

; Manchester City FC (@MCFC) May 13, 2014
But it appears that Toure did not check his Twitter account, as the club sent a message out to their 1.73m followers wishing Toure a happy birthday. And just incase he missed it, they even tagged the Ivorian's personal account into the post.
Toure signed a new four-year deal with City last season.
The club also presented a birthday cake for Toure while the squad flew to the Middle East for an end-of-season friendly, although the midfielder didn't even seem to notice as he watched his laptop with his headphones on.
Despite the applauding of Samir Nasri, who was sitting next to Toure, the midfielder appeared unmoved, and the flight attendant who began to sing "Happy Birthday to you" continued even though Toure remained unmoved.
Adding to his earlier comments, Seluk revealed that Russian club Anzhi Makhachkala presented World Cup winner Roberto Carlos with a Bugatti supercar on his birthday, but that all Toure wanted was a shake of the hand.
He told the BBC: "None of them shook his hand on his birthday. It's really sick you know.
"He got a cake but when it was Roberto Carlos's birthday, the president of Anzhi gave him a Bugatti.
"I don't expect City to present Yaya with a Bugatti, we only asked that they shook his hand and said 'we congratulate you'. It is the minimum they must do when it is his birthday and the squad is all together.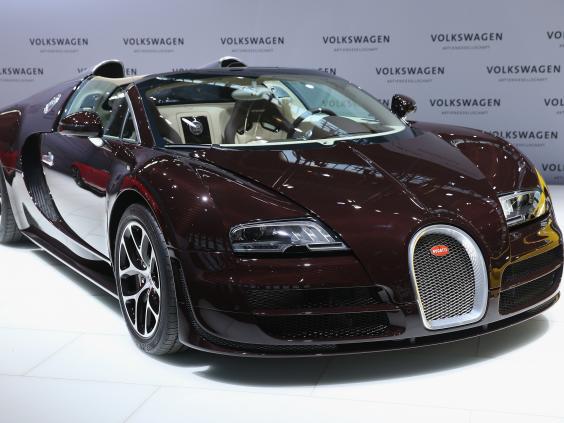 "It is an important human relationship to shake hands and say 'happy birthday' but nobody did it to Yaya. It shows they don't care about him.
"I hear one newspaper has written that City congratulated him from Twitter but this is a joke. It is better they don't put anything on Twitter if they are not saying anything to him.
"The club's owners ate a 100kg cake after winning the Premier League this season but when they and the players were all together, none of them shook his hand on his birthday.
"If they don't respect him, then easy - Yaya will leave. No problem.".
Reuse content