Paris Saint-Germain playmaker Yohan Cabaye would love a reunion with former manager Alan Pardew at Crystal Palace, according to reports.
Cabaye endured a frustrating season in France last season, making 20 appearances for the Ligue 1 champions as he found himself on the periphery of the squad.
The 29-year-old spent two-and-a-half seasons at Newcastle where he played under the management of Pardew, and Cabaye says he would be happy for the pair to link up again.
"It went very well with him [Pardew]," Cabaye was quoted as saying. "I enjoyed it with him and he does a great job.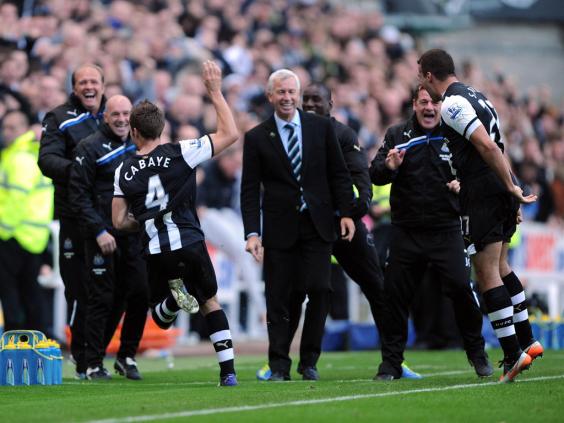 "The most important thing is to find fun. If I have to make that decision, it will be a pleasure to see my old coach."
Pardew left Newcastle to take the Palace job in January, and guided the south Londoners, who he played for between 1987 and 1991, to a 10th-placed finish in the Premier League.