Google is paying tribute to the Women's World Cup 2015 with the search engine's doodle today.
The sketch shows football celebrations and a Canadian maple leaf in honour of this year's hosts. The final match between USA and Japan is scheduled today for 4pm local time in Vancouver (12am tomorrow GMT).
Having lost 2-1 to reigning champions Japan in the semi-finals, England beat Germany in the match for third place yesterday. This made them the most successful national World Cup team of either sex since 1966 and the top European team in the tournament.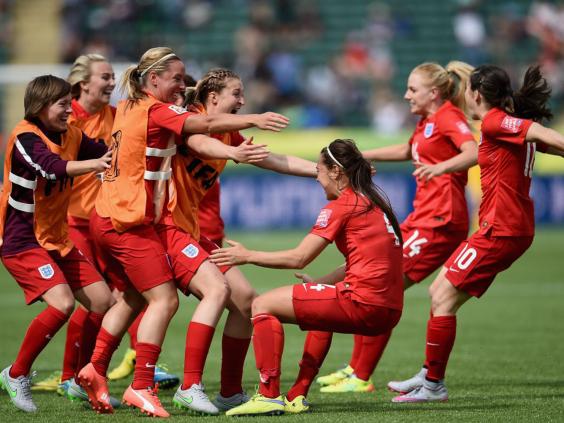 Midfielder, Fara Williams scored the winning goal and her third penalty of the World Cup. It was the first time that an English team beat Germany in 31 years.
The seventh FIFA Women's World Cup began on 6 June and will conclude today at the final in Vancouver. The England Women's team has gained more notice by the media and public than previous years.
In addition to the Google doodle, the tournament has received increased attention from fans. FIFA's YouTube channel has had over ten million views on content from Canada, making June the most successful month on record for the channel.
Television audiences have also far eclipsed figures from the 2011 Women's World Cup in Germany.
Reuse content