Alberto Salazar has finally broke his silence in an exhaustive rebuttal of the doping allegations that have been levelled at the coach.
Three weeks to the day since the BBC TV programme Panorama and the American website ProPublica alleged wide-ranging doping practices by Salazar at the Nike Oregon Project (NOP), Mo Farah's coach produced a document of nearly 12,000 words to deny the claims.
Reiterating what he had said in his only previous statement to date, he wrote: "I believe in a clean sport and hard work and so do my athletes. I will never permit doping." He demanded an immediate public retraction from both major sources of the claims, the BBC and ProPublica.
Salazar said of his accusers and those of Farah's training partner Galen Rupp that "at best they are misinformed, at worst they are lying" in the detailed open letter on the NOP website, and called on those reading it to "afford those individuals that have misled you the same demands for proof and substantiation as you have asked of me".
Suggestions of testosterone misuse were dismissed, with Salazar claiming the Androgel (a testosterone gel) found at a training camp was to treat his own hypogonadism and low testosterone serum levels.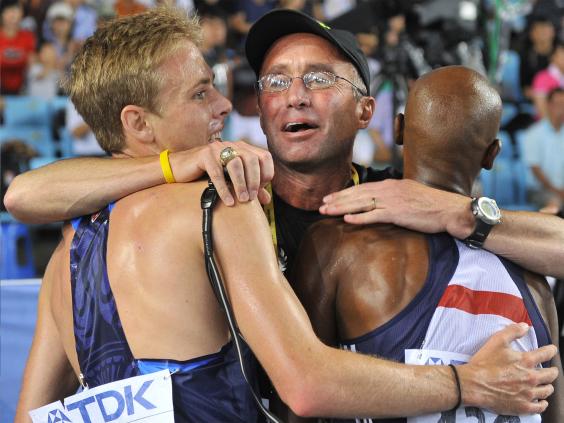 He was also adamant that he had not misused the system for medical therapeutic use exemptions (TUEs), that Rupp had never taken testosterone and that empty vials found at a training camp were to treat the American athlete's allergies.
Of the allegations as a whole, Salazar said: "I am saddened that these false allegations have been allowed to run with little care for the carnage in their wake. Unfortunately, Galen and I were the ones these 'reporters' decided to damn with their 'publish at all costs' philosophy.
"It is our reputations that have been harmed. Innocent athletes' careers tarnishing with nothing but innuendo, hearsay and rumour. Here, success is earned with talent, hard work, dedication and fair play… and that's how it's going to stay. Let the haters hate; we're going to keep winning through hard work, dedication and fair play."
Much of Salazar's invective was reserved for Steve Magness, his former coaching understudy who made many of the allegations. Among Magness's claims was that he had seen medical documents dating from December 2002 that Rupp had taken testosterone and prednisone from the age of 16. However, Salazar accused Magness, who he claims had his contract terminated in 2012, of "spreading malicious false allegations".
Salazar admitted that Rupp had taken prednisone for five days in 2011 for a medical emergency of which the United States Anti-Doping Agency was aware but that a document purporting to say Rupp had taken testosterone was an error written by Dr Loren Myhre, the lead physiologist of Oregon Project.
The American coach insisted that Rupp, who came second behind Farah in the 10,000m at London 2012, had been on legal supplements to increase testosterone production but could not specify which product. He also rebutted Magness's suggestion of micro-dosing testosterone to beat drug testers.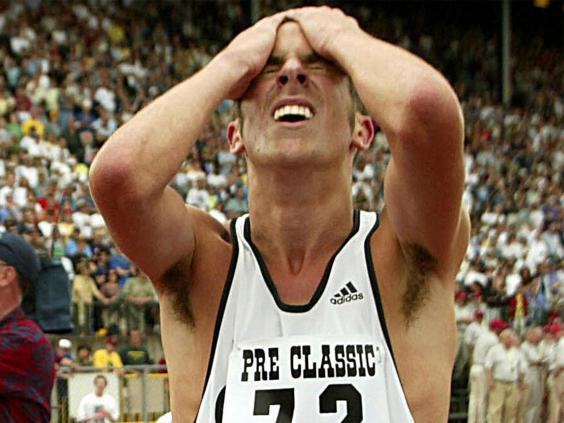 The doctor involved in the allegations, Dr Myhre, "is no longer here to explain" having died in 2012, said Salazar, who added that Magness could have made the claims to him back in 2011.
In an attempt to rubbish the validity of Magness's accusations, Salazar said he was "a poor coach who had difficulty building rapport with world-class athletes" and that "ultimately my top runners refused to work  with him".
He also accused his former understudy of having an affair with a female athlete in the group. Salazar revealed: "Steve's behaviour became more and more unprofessional and counterproductive." However, Magness claimed he was given a glowing reference by his former boss when he left NOP.
Salazar was equally dismissive of a variety of claims made by massage therapist John Stiner, who worked with the group and questioned Salazar after finding Androgel at the team's camp, with Stiner claiming Salazar said it was for his heart.
Salazar insisted the product had been for him but for his overall health. "Their attempt to imply that because I have an Androgel prescription I must be giving it to my athletes is even more wrong," he said. "It is hurtful and completely baseless. It not only inappropriately smears me and belittles my medical conditions, it harms innocent athletes. I have never given Androgel to any of my athletes."
Salazar said the Androgel was to help address his own condition of hypogonadism and low testosterone serum levels, as well as primary pituitary insufficiency, hypothyroidism and adrenal insufficiency caused, he claims, by his excessive training as an athlete.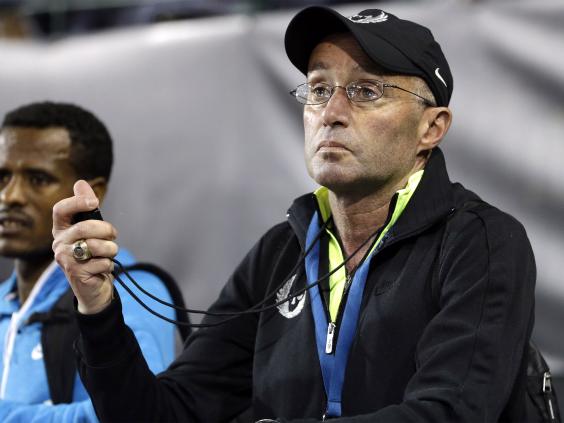 As for subsequent allegations by Stiner of having seen vials at the training camp, which hinted at illegal practice, Salazar said they were "allergy immunotherapy vaccine injections".
He also hit back at claims by Kara Goucher, a former Oregon Project athlete, that he pushed her to take the thyroid medication Cytomel to lose weight after the birth of her son and denied Goucher's claims he had tried to obtain a medical TUE for an intravenous drip for Rupp at the 2011 World Championships.
On the wider issue of TUE misuse, he provided statistics that claimed, of the 55 athletes who have worked under him, five had suffered with hyperthyroidism and eight had been diagnosed with exercise-induced asthma. He also pointed out that since 2011, the group had only applied for four TUEs, including one for Farah when he collapsed following a training session.
He called TUEs at the Oregon Project "a rare occurrence" and that allegations he manipulated TUEs were "completely false".
There was also a staunch defence of Rupp, who he said had divulged his medical and TUE history to show no wrongdoing, pointing out that Rupp had a series of conditions: asthma, thyroid disease and Hashimoto's disease. Salazar added that "Galen has never taken a banned substance in violation of the Wada Code".
Nike has defended both coach and athlete in a statement: "Both Alberto and Galen have made their position clear and refute the allegations made against them as shown in Alberto's open letter." They added that they had "conducted our own internal review and found no evidence to support the allegations of doping".
Meanwhile, UK Athletics said it had passed on Salazar's rebuttal to its own internal review panel.
Reuse content