The European Games kicked off with its opening ceremony last night as a 15-year-old synchronised swimmer was in hospital after being hit by a bus at the athletes' village.
Austrian Vanessa Sahinovic suffered spinal injuries and multiple broken bones when she and two teenage team-mates were hit on the eve of the inaugural event here.
Sahinovic was flown back to Vienna for emergency surgery and is being kept in an induced coma. Doctors have said her injuries are not life-threatening but they cannot rule out potential paralysis.
Luna Pajer injured her arms and has also returned to Austria for treatment. Verena Breit returned to the athletes' village following hospital treatment. All the athletes are 15 years old.
They were reportedly walking on a pavement when they were hit by a shuttle bus.
Azerbaijani authorities and event organisers have launched a full investigation and the Austrian Olympic Committee (AOC) has said its team will still compete.
"Doctors need another week before they are sure about her [Sahinovic's] condition," said the Austria team press officer Wolfgang Eichler. "Vanessa underwent a long operation having arrived back in Vienna and we believe it has helped to stabilise her condition."
A Baku 2015 spokesperson said: "This is a terrible accident, and at this time our thoughts and concerns are for the athletes involved, their families and the remainder of the Austrian delegation.
"The incident is now a matter of a police investigation."
The AOC president Dr Karl Stoss said: "It is a drama to come here to the first European Games and to have such an accident. I am very upset. We are not angry, it was the wrong time and place."
The incident overshadowed the opening ceremony inside the 68,000-seater Baku National Stadium, where Nicola Adams carried the flag for a 160-strong Great Britain squad including Olympic champions Jade Jones and  Ed McKeever.
The 32-year-old Adams was the first women to win Olympic and Commonwealth boxing gold and is one Britain's medal hopes here.
Around, 6,000 athletes from 50 nations will compete in Azerbaijan's capital. With just over a year until Rio 2016 the event will offer a glimpse of how Team GB is shaping up.
There are no obvious British medal prospects today after two-time world champion Helen Jenkins withdrew from the triathlon with an ankle injury. The Brownlee brothers Jonny and Alistair will miss the men's race tomorrow, but Gordon Benson and Tom Bishop might challenge for medals.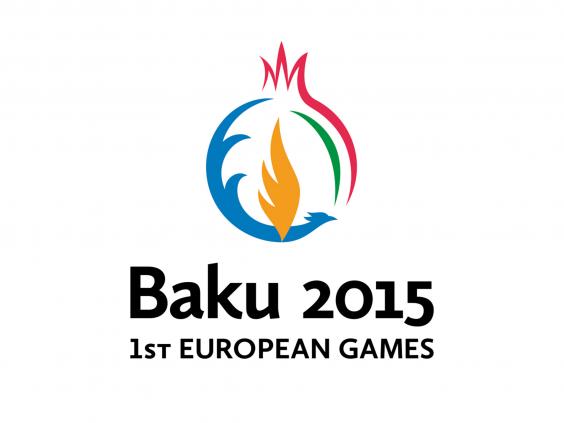 Reuse content