Jenny Meadows' career has been one of what-ifs, injuries, the doping bans of some rivals and ongoing allegations against others.
The 33-year-old yesterday sealed her seventh British indoor title over 800 metres. It was a result that was never in doubt, Meadows in a class of her own from the rest of the field in Sheffield.
But the days are ticking down to next month's European Championships in Prague, where she is the clear favourite to win gold. If she is successful, it will be the first time she has clinched a major title on the track in a career which would have left other athletes embittered.
The one title to her name, the European Indoor crown of 2011, was awarded 15 months after the event when the Russian winner Yevgeniya Zinurova was disqualified for abnormalities in her blood passport. But Meadows is confident her time is about to come.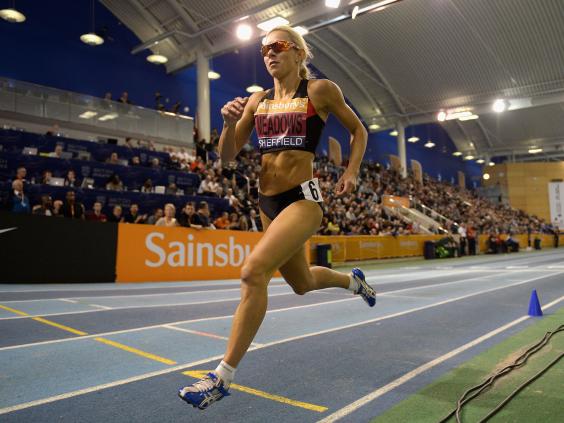 "I do feel I am getting back into the shape of my life and I feel that it's a lot cleaner sport," she said. "So hopefully I can get some just rewards for it and we can get some results that I know are true."
In all, Meadows believes the spectre of doping has cost her six championship medals and an estimated £100,000 in a combination of lost earnings, sponsors and a lack of National Lottery funding. But she believes there is a cleaner playing field this season.
"I hope so," she says. "I think a lot of people will always be sceptical of whoever turns up in a Russian vest and I hope that it is clean athletes and we can compete well in that. But I feel more optimistic than I have in the past that I'll be competing in a clean field."
Meadows is the only athlete to have broken the two-minute barrier this season, having done so twice in the space of four days. Although yesterday's win failed to clear that mark, her time of 2:01.43 was the fourth fastest in 2015.
Meadows' entire 2012 season was written off by an Achilles injury. This winter is the first she can recall staying injury-free – and it has been reflected in her form on the track. Last season, she questioned her involvement in the sport, though she admitted she never got close to quitting entirely.
"I am a fan of the sport," she said. "I love the sport and I couldn't walk away without giving myself one shot at just having a good consistent  winter and that's brought me back to where I was before, which is great. I'm really glad all those times I was injured I didn't walk away."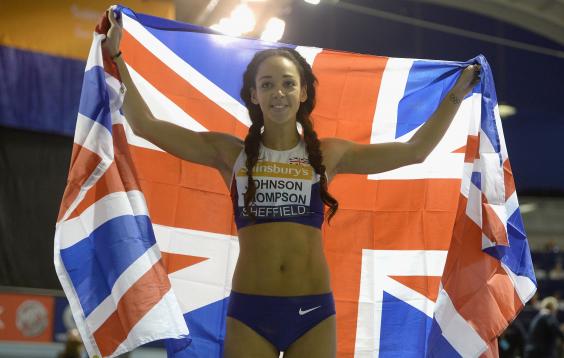 Day one of the British Indoor Championships had belonged to the heptathletes Katarina Johnson-Thompson and Morgan Lake, but they encountered mixed fortunes on day two yesterday.
While Johnson-Thompson could only finish fourth in the 60m hurdles final, her time of 8.25 seconds took a massive 0.15sec off her personal best in the event. It was her second PB of the weekend.
In contrast, Lake failed to land a single effort in the long jump, the 17-year-old running through her first jump before pulling out of the competition not wanting to risk injury ahead of next month's Europeans, her next competition.
Lake, who will sit her mock A-levels the week after the championships in Prague, said: "The warm-up didn't feel that great so I felt it would be better not to jump, but there's no injury."
Other winners yesterday included Charlie Grice in the 1500m and Sara Treacy, who surprised more established names Jess Judd, Emelia Gorecka and Hannah England by winning the 3000m.
Reuse content