When Gemma Steel was crowned European Cross-Country champion in Bulgaria, a flight delay meant she only landed at 3am on race day but logistics did little to deny her a first major title at the age of 29.
To pull off a repeat at the World Championships in Guiyang, China, would be unthinkable.
The top of the podium of the women's race has had an all too familiar refrain, with a Kenyan winning for the last four years. Two of those titles were taken by Emily Chebet, who again is the athlete to beat having been given a wildcard to compete after missing the Kenyan trials following an allergic reaction.
Yet Steel argues that she and her fellow Britons are closing the gap on the might of east Africa. "The Kenyans do dominate but we are catching them up because of advances in technology," Steel told the BBC. "It means we can compete with Kenyans and Ethiopians so they don't have as much of an advantage."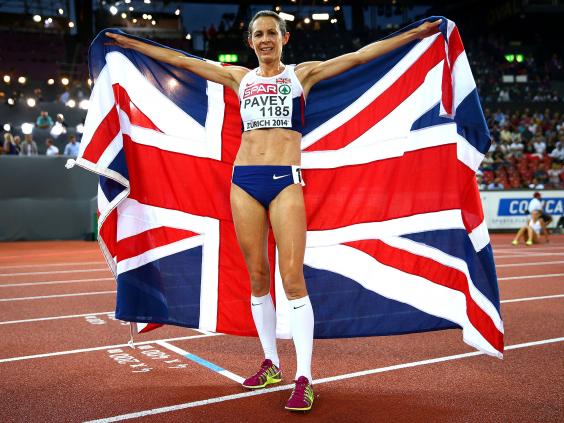 For the Loughborough-based Steel, who has trained at the English Institute of Sport altitude chamber there to emulate the conditions enjoyed by her African rivals, the immediate goal is a place in the top 10. That in itself is no mean feat, a gargantuan leap from the 31st spot she achieved at world level in 2013.
Steel's fortunes have changed notably since that point having been the recipient of National Lottery funding, the hierarchy at British Athletics marking her out less for her short-term cross-country ambitions than for her potential on the track over 10,000m and in the marathon.
She had been set to make her marathon debut in London last April but that was scuppered by injury. An attempt at the 26.2-mile distance awaits this year, though, most likely in the autumn.
Only three British women have ever run the 10km faster than her: Paula Radcliffe, Helen Clitheroe and Liz McColgan, the last of whom acts as a consultant to Steel along with her main coach John Nuttall, who as of last year is McColgan's husband.
Radcliffe is the last Briton to have won the World Cross-Country championship – victorious in her pomp back in 2002 – fittingly at the same age that Steel is now.
Steel, who has been running on average 80 to 85 miles in training as preparation, first took up cross country at the age of 11 but tellingly, it was not an immediate love affair: "When I first tried it, I said, 'never again'. I didn't enjoy it."
Despite being a relative latecomer to the world stage, Steel looks to the example of Jo Pavey, a European gold medallist on the track at the age of 40 last summer. "I am only just reaching what I'm capable of doing and I think there is a lot more to come," said Steel. "People like Jo inspire me to carry on and, who knows I could be at my best when I'm 40 too? Plus I was never a track runner, so hopefully I can show you don't have to follow the traditional route."
Steel is very much the elder stateswoman of the six-strong team in the city of Guiyang, a city once surrounded by bamboo groves and renowned for producing a stringed musical instrument called the zhu.
No other member of the team is over the age of 23, captained by Jonny Hay on his first senior outing. Thus the event is more a chance for them to dip their toes in the water of a major championship rather than anything else.
Scottish, Welsh and English champions Andrew Butchart, Dewi Griffiths and Charlie Hulson make up the rest of the men's British line-up while Rhona Auckland, the European Under-23 Cross Country champion, will line up alongside Steel.
Reuse content