In the corridors of Glasgow International Airport, a makeshift running track takes passengers from their flight to collect their baggage. But the passage for athletics' big stars to get there on their way to competing in the Sainsbury's Glasgow Grand Prix on Friday and Saturday has been far from smooth, with an element of the walking wounded for much of the season.
Jamaican sprinter Shelly-Ann Fraser-Pryce, who admitted to trying out the temporary airport surface on her arrival in the host city for the Commonwealth Games, is only just returning from a leg injury, while fellow countryman Yohan Blake is slowly getting back to his formidable best after missing last season with a hamstring injury.
Kenyan 800m star David Rudisha has also been missing in action this year with a knee problem while American decathlete Ashton Eaton, mentally and physically exhausted at the end of last season, opted this season to take a break from the 10-discipline event and instead focus on the 400m hurdles.
They are the big international quartet at the Grand Prix, but there is a patched-up feel to Britain's athletes too: Dai Greene goes up against Eaton in only his  second race of the season after a litany of problems over the winter, while sprinter James Dasaolu has barely featured since his hamstring went  during the indoor season.
Blake is in the unfamiliar position of having just one 100m race to his name this year, a time of 10.21 seconds to come second in New York last month ranking him the 99th fastest man in the world this year, his best 200m run of the year only sufficient to place him 63rd.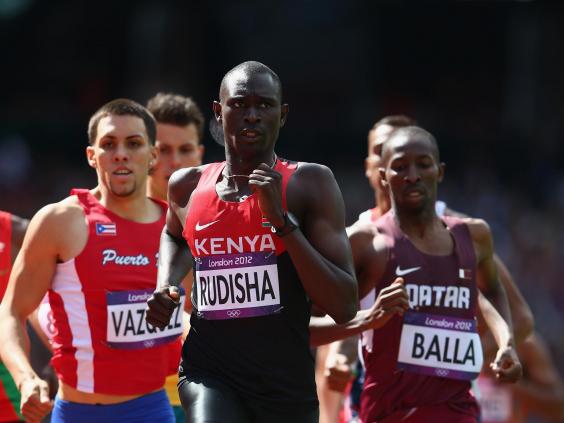 Nicknamed "The Beast" by training partner Usain Bolt, he does not usually lack for confidence ahead of races, but the 24-year-old has no idea quite how he will fare at Hampden Park.
"My expectation is just to try to get back to the position I was before the injury," he said. "I'm just working my way back. I've been training a lot and I've not run much. Right now, it's about rebuilding for next year when it's going to be title after title after title."
For Blake, it will be his sole visit to Glasgow this  summer having opted to miss the Commonwealth Games, but for Fraser-Pryce it is a warm-up to the Games in two weeks' time in what will also be only her second 100m race during an injury-hit year.
"For two months, it's ruled me out of stuff on and off and it's been difficult," she said. "I had the chance to run a 200m race in Paris last week and that was good. I've not had much  running so I don't know how I'll go in the 100m. I still need time to execute my start.
"I did that at the airport on the track there. I thought why not. It's a unique thing there and it went pretty well. Let's hope that can translate to a historic stadium like  Hampden Park."
Had he been fitter, the  likelihood is Bolt would have joined his fellow Jamaicans in Glasgow for the Grand Prix but instead he will make it to Scotland to run solely in the relay. Like Fraser-Pryce, Bolt effectively gave up an individual spot by not taking part in their national trials.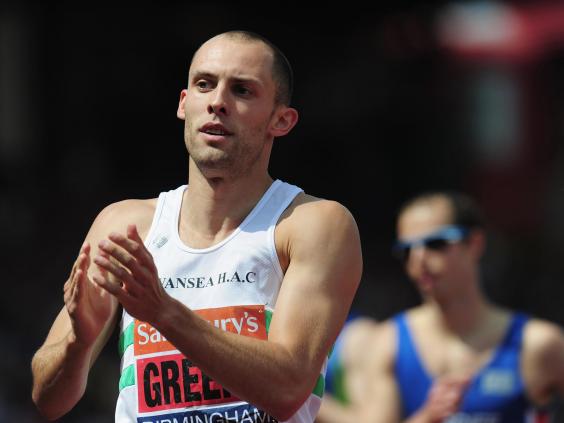 The two days of action in Glasgow are a temporary replacement for the London Grand Prix while rebuilding work continues on the Olympic Stadium. The plan was for the highlight of the weekend in Scotland to be Mo Farah's return to running on British soil for the first time since the London Marathon.
But he pulled out of the two-mile event after being hospitalised with abdominal pains, hardly ideal preparations for the London Anniversary Games street event at Horse Guards Parade next weekend as well as the Commonwealth Games, where he hopes to double up in the 5,000m and 10,000m.
One of Farah's neighbours at his base in Oregon is Eaton, billed by Bolt as the greatest athlete on the planet.
Eaton's versatility appears to know no bounds. His switch to the 400m hurdles for one season resulted in a Diamond League victory in Oslo, a venture he describes as "fun" and an "off-season".
Any sense he might be a superstar of athletics like Bolt is brushed off. "Superstar?" he questions. "The most I get is people stopping me and saying hello in the grocery store." Similarly any thoughts of victory are shrugged off. "I don't know, these guys kicked my butt in Paris," he adds. "I was just trying to keep up."
In the running: Three to watch
Yohan Blake
The second-fastest man on the planet has said 2014 is a mere holding year ahead of the World Championships next season, but still expect him to run well below 10 seconds.
Shelly-Ann Fraser-Pryce
The pocket rocket of global sprinting appears to be  getting back to her best form despite a leg injury, and  renews her on-track rivalry with American Carmelita Jeter in the 100m.
David Rudisha
The Kenyan is short of the form that saw him win 800m Olympic gold in magnificent fashion in 2012, and is still feeling an element of pain in the knee which caused him to miss the whole of last season.