A leading British athlete has called for an end to the "witch-hunt" against Mo Farah after it was revealed the two-time Olympic champion had missed two drug tests in the build-up to London 2012.
Farah is reported to have missed a test at the start of 2010 and another in February 2011 just after he had started working with coach Alberto Salazar. One more would have caused him to miss his  crowning glory in the Olympic Stadium.
However, Hannah England, a Great Britain team-mate, said that while she had never missed a test herself, it was wrong to make accusations about Farah for his two no-shows in the space of a year.
"I feel it's turning into a witch-hunt against Mo," she said yesterday, adding that the focus should be on allegations aired in the past week against Salazar and Farah's training partner, Galen Rupp. "There's been a lot of very serious allegations made in recent days and that's very newsworthy but it's like people are finding some way to bring down Mo with it," England said.
"I think it's irresponsible that this has become such a big story without a proper explanation. It's not what people are making it seem like. There's just a lot of speculation going around. People are ruining Mo's reputation and ruining the sport."
Farah's agent, Ricky Simms, argued to UK Anti-Doping officials that the second missed test was on account of the fact that the athlete could not hear a doorbell from his bedroom, which Ukad effectively dismissed.
While Ukad will not discuss specific cases, its legal director Graham Arthur explained: "They [the testers] are required to make reasonable efforts to locate the athlete. Ringing the doorbell every 10 to 15 minutes, knocking and staying the full hour.
"We often ask them to stay just past the hour on the off-chance the athlete is running late. We want to collect the sample, we don't want them to miss the test."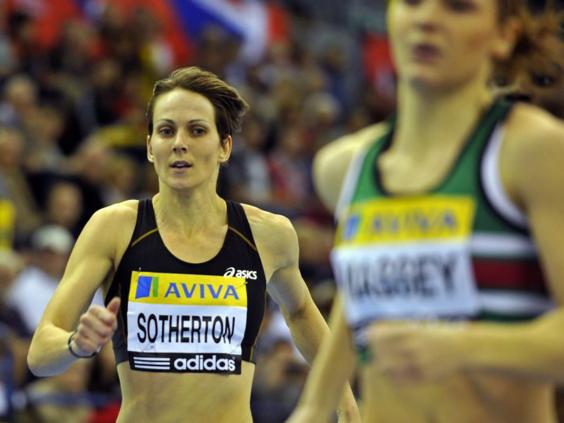 Farah's two missed tests are not a violation of the rules in themselves but the timing of the reports is unhelpful as the accusations build against his coach, who has continued to maintain his silence, despite the promise of a lengthy rebuttal of the charges.
Salazar had warned Farah in an email dated 5 May 2011 obtained by the Daily Mail: "If you miss another test, they will hang you."
The following month, in an exchange between Farah's lawyers and those of Ukad, the anti-doping body's legal team had written: "I can understand why your client remains frustrated but that really is born out of the fact that he feels he is being punished for something that he did not intend to do.
"Intent and negligence are not the same thing, though, as I am sure you have advised him. The simple fact with this missed test is that your client says that he did not intend to miss the test but it's clearly his own fault that he did."
The Ukad chief executive, Nicole Sapstead, admitted that a missed test was nothing new in athletics but said that it was "not  common for athletes to miss two tests".
In the year of Farah's second missed test, 2011, Ukad figures show that 66 of the 365 elite sportsmen and women on its books either missed a test or failed to fill out properly the "whereabouts system" which requires an athlete to confirm his or her exact location to the testing authority for one hour a day, seven days a week. Meanwhile, three members of the Great Britain team at the 2008 Olympics were on two missed tests: Mark Lewis-Francis, Simeon Williamson and Becky Lyne.
Despite the latest question marks, England argued that the British public could still believe in Farah. "I appreciate I've got rose-tinted spectacles watching what he did at London – that was a phenomenal experience," she said. "What he did wasn't impossible with the combination of genetics and his level of training, with the specifics of his training and the guidance that he's had. It's very believable."
Former Great Britain heptathlete Kelly Sotherton added: "All these people who think it's easy not to miss tests. You do it for a year and see how you get on. It's not as easy as you all suggest."
Whereabouts system: What is it?
Athletes in the national registered testing pool use an online system called Adams (Anti-Doping Administration and Management System) to enable testers to keep track of them on a daily basis. They have to give an hour-long slot every day to account for their whereabouts and enable testers to call on them. From the moment the doping officials arrive they will not leave the side of the athletes until they produce a urine sample.
In addition, athletes provide Adams with further information such as specifying overnight accommodation, regular training times and locations, and a full competition schedule.