There could hardly be a more picturesque setting in which to launch a comeback than Götzis, nestling in the Austrian Alps, a ski jump away from the Swiss border. Into this bucolic landscape, home to the weekend's Hypo-Meeting, parachutes Jessica Ennis-Hill for her first appearance in the heptathlon since winning Olympic gold in London and the subsequent birth of her son, Reggie, 10 months ago.
Much has changed since the Olympic champion crossed the threshold into motherhood, and we are not just talking physiological shifts. A cluster of younger, fitter, faster, stronger athletes have emerged to make her athletic life a deal more uncomfortable than it was when she reached that impossible peak in London three years ago.
One of those seeking to take her Olympic crown in Brazil next year comes in a British vest, 22-year-old world No 1 Katarina Johnson-Thompson – and then there is the  18-year-old Wellington College schoolgirl Morgan Lake, who won the world junior championships in Oregon last year with a record score. It might be too early for her to strike gold in Rio, but not to take a scalp this weekend.
Though a knee injury keeps Johnson-Thompson from competing, Lake is in the field, along with Nafissatou Thiam of Belgium, and Canada's world silver medallist Brianne Theisen-Eaton – not that Ennis-Hill is targeting victory.
Success will be measured in the points required to meet Olympic qualification – 6,200 will do it, and will also see her into the World Championships in Beijing in August.
"Mentally you change, physically change and building your body back to what you once were is a huge challenge but one I'm looking forward to," Ennis-Hill said. "Having time out, the event moves on. This is one of the hardest challenges I have faced, having stepped away from the sport and having my son. I'm training hard trying to put all the technical events together. Hopefully my body will be ready and able to cope."
She is helped, of course, by the change in outlook thrust upon first-time parents. No longer are they the centre of their own universe. That place has gone to Reggie.
"Being a mother changes perspective," Ennis-Hill said. "Things that were once really important, the sole focus of your life, aren't the same. Reggie is the most important thing for me now. I'm a little more relaxed than I used to be. I still have that anxious, nervous energy to compete and that competitive edge, but I feel like I can enjoy it a little bit more and not get too stressed with things not perhaps going to plan. I'm trying to enjoy my sport and make the most of the last few years of competition I have left.
"People are expecting me to be the same as I was. That is something I have to come to terms with and be realistic about. It is going to take time. I want to get the qualifying score for the Olympics then go away and do a really good winter programme and be competitive next year.
"The World Championships in Beijing is a realistic aim and would be great. But the main aim is the Rio Olympics, that's where I want to be back at the top of my game. It would be incredible to be able to step away from my sport, have a baby, and then come back to win another Olympic gold medal – it would be a fairytale."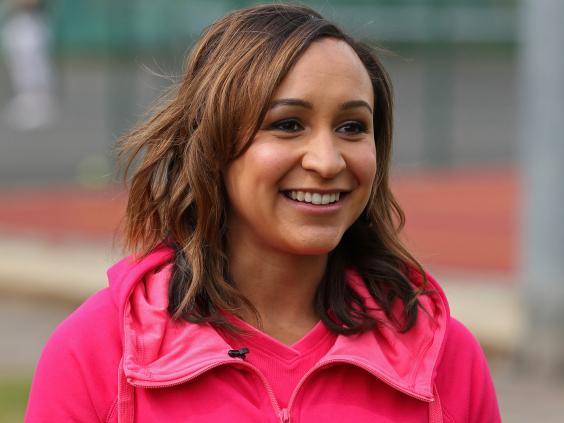 Coach Toni Minichiello has brought his charge through at a modest pace to the point of competition. Ennis-Hill knows how to contest a major event. The issue here is to judge the pace at which she  re-enters the competitive milieu with a body that has changed through absence and childbirth.
"There's nothing been written on power athletes coming back after pregnancy so I'm learning on the hoof. We're re-learning," he said. "Is there pressure? No, there's more time constraints.
"Jess returned to training in November but she had to take such a limited approach. She couldn't lift heavy weights because the abdominals were not fully knitted together after her pregnancy. She couldn't do any twisting and turning and we had to wait three months before she could lift over her head."