More than 1,000 days have elapsed between Jessica Ennis-Hill's last heptathlon and her next. But the will-she-won't-she debate over the Hypo-Meeting in Götzis is over, the Olympic champion committing herself to take the start line of her first multi-discipline event since London 2012 on 30 May.
By the time of the competition 1,029 days will have passed since that career-defining, life-changing moment.
Ennis-Hill was finally given the all-clear to compete by her coach, Toni Minichiello, who joked on Tuesday: "I remember telling her after London 2012 she could have a few days off but I didn't mean this!"
But her return at 29 to an event she dominated at Olympic, world and European level is a serious business. There is a hefty element of the unknown for athlete and coach alike, unsure if she can ever emulate the sort of points totals that merited her world No 1 status before taking time out for the birth of her son, Reggie. And there is an element of risk in competing in seven events as her activity has been curtailed by issues with both her Achilles since she returned to training at the end of November.
But Minichiello argued: "There's a risk in everything, I suppose – there's a risk when you get out of bed – but you do as much as you can to limit those risks and we'll have the medical team with us in Götzis."
After her competition in Manchester in the 100-metre hurdles two weekends ago, Götzis was a serious doubt as the Achilles issue flared up. But after Sunday's outing in the long jump and javelin at the Loughborough International Athletics event, where she was steady if not spectacular, the prognosis was infinitely more favourable.
As for how close the athlete came to not competing, Minichiello said "I don't know. I think for us, if she'd had a reaction after Loughborough and that she was in pain and having problems, then without a doubt we would have knocked it on the head. But that didn't happen and she came through really well."
Ennis-Hill is aware that the public expect her to shine in Austria at the end of the month and question marks will be raised when she inevitably falls well short of her personal best of 6,955 points.
But the only things that matter is that she stays injury free and that she attains the Olympic qualification standard required for Rio de Janeiro next year of 6,200 points.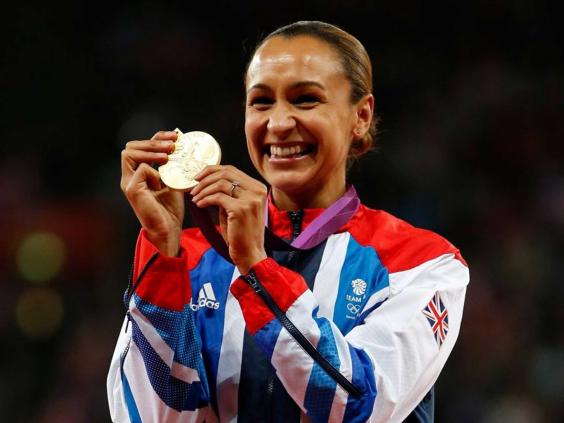 On that goal, Ennis-Hill said: "The results I have had at the competitions over the past few weeks are promising and we believe it is feasible for me to do a full heptathlon and achieve the level of points I need to qualify for Rio.
"If I can achieve this early in the season, it removes a real pressure and all the indicators are looking positive, so I plan to go to Götzis and give it my best shot."
Minichiello has allowed enough of a buffer with his predictions, should his athlete falter at all in Götzis, that she will attain the required points tally. Then they will set out on their long-term planning for Rio.
That may or may not involve the World Championships in Beijing – depending on whether they believe she has a realistic chance of making a mark in the upper echelons of the competition. But Minichiello said: "Fundamentally, the aim of Götzis and everything else we're doing is to get another medal in Rio, and it would be nice if it's gold."
Reuse content