The 34th Virgin London Marathon takes place on Sunday, with thousands of runners, including the likes of Mo Farah, set to test themselves over the 26.2 mile course.
Here is our guide to the best locations to watch and cheer on those taking part in the weekend's race.
Woolwich Common
For those wanting to catch an early look at the runners, head to Woolwich Common at mile two. This area of the course is flat and is not likely to be as busy as other vantage points.
Tower Bridge
The views at Tower Bridge are some of the most spectacular over the whole course. From here, spectators and runners alike are presented with a view of one of London's most famous landmarks.
Cutty Sark
Here, spectators will be able to watch participants go past the famous boat but that's not all. Other sights including Inigo Jones' Queen's House and Sir Christopher Wren's Old Royal Naval College can also be taken in. The Cutty Sark is a popular vantage point and could become crowded.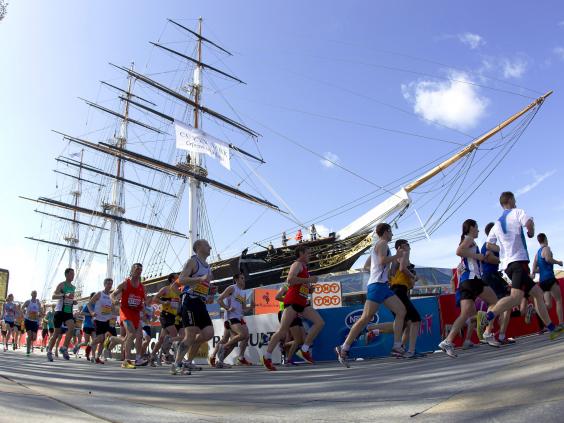 The Highway
At this point, the route goes back on itself, giving those watching two chances to catch a glimpse of the runners as they go by.
Canary Wharf
Just around the corner to the Highway is Canary Wharf which will host miles 18 and 19. Gone will be the bankers and in come the runners. A good place to watch and if you've got a few quid, you can take a trip to the exclusive shopping centre under the famous building.
Embankment
Head down to Embankment to cheer the runners through the last stages of the race. Views at this vantage point include the London Eye, Big Ben and Houses of Parliament. This area is expected to become extremely crowded from early in the morning.
The Mall
Situated close to Buckingham Palace, spectators can watch and encourage runners as they approach the finish line. Some areas will be allocated to those with tickets but those without who turn up early should be able to bag a space.