It was an emotionally-affecting cry from the heart, a familiar plea for fairness in an echo chamber of doubt and innuendo. Unfortunately for Mo Farah, who argued his case with understandable ferocity, the wider world might just have stopped listening.
In confirming his intention to remain with coach Alberto Salazar, the double Olympic champion made the wrong decision for the right reasons. His attempt to balance personal loyalty against public perception was admirable, but ultimately misjudged.
Careers are collateral damage when the instinct is to suspect, rather than celebrate. Farah's character is unsullied; he has broken no rules and been accused of no infractions. Yet the toxicity of guilt by association is no less virulent when there are convincing professions of innocence.
His logic, when there are investigations to complete, is easy to follow. The bond of trust between athlete and coach is sacred; once broken, or even loosened, the game changes fundamentally. Farah has staked a lot on a coach who "told me he can prove his innocence" of allegations contained in a BBC programme.
Salazar has been a fundamental figure in his improvement; since finishing seventh in the 5,000 metres at the 2009 world championships, Farah (below)  has won three world titles and two Olympic gold medals. Farah could, and probably should, have been more forceful in questioning training partner Galen Rupp, who was supposedly doped by Salazar as a 16-year-old in 2002. The coach denies the accusation.
The hurt is visceral, visible. Farah is not the first blameless party to be angered by sudden distrust and disbelief. He will not be the last, since the cheat's culture of denial in modern sport has made cynics of us all.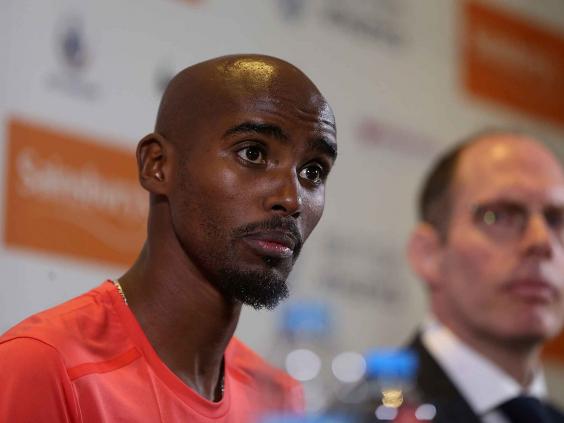 To his credit, he re-iterated his call for drug abusers to receive life bans. He challenged his principal sponsor, Nike, in publicly disagreeing with their decision to support Tyson Gay and Justin Gatlin, who have returned to competition after serving suspensions.
His exasperation that "my name is being dragged through the mud", was complemented by the considered advocacy of Neil Black, a brilliant physiotherapist who has gone on to earn global respect as UK Athletics' Performance Director.
He spoke the language of elite sport, in attempting to distance Salazar from Farah by suggesting he was just part of a multi-disciplinary support team, which operated under the auspices of UKA. Tellingly, he made a point of stressing this authority included Farah's medical and nutritional programme.
Predictably, Niels de Vos, chief executive of UK Athletics, was less impressive. He took the functionary's line, of sticking to the spirit of a previously released statement in which the organisation insisted it has "absolutely no concerns" about Salazar.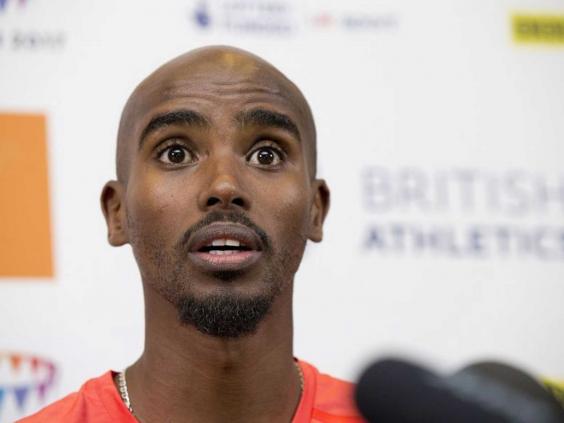 He attempted to justify a classic administrative fudge, the institution of a review of the so-called "performance management system" in the endurance programme. He proclaimed that "the easy decision would have been to walk away" from Salazar, who will continue to act as a consultant, without appearing to recognise the problems such a stance will cause.
It is far better to put existing relationships on hold, until the situation becomes clearer.  As for Farah, he is ensnared in a broader, more adhesive web, in which track and field has been so burdened by successive generations.
However compelling Farah's story, of the Somalian refugee who became a focal point of his adopted nation's pride at the 2012 Olympic Games, his talent is suddenly secondary.
It may be hideously unfair, but his latest homecoming, in arguably the most important British meeting of the year in Birmingham today, will be staged in shadow. He could have done more to help himself.
Reuse content