Mo Farah has broken his silence for the first time in nearly two weeks to deny any wrongdoing over his missed drugs tests in the lead-up to the London Olympics.
The double Olympic champion was adamant that those are the only tests he has missed throughout his career and reiterated his stance – first aired at a press conference in Birmingham before the  Diamond League meeting two weeks ago – that he was running clean.
He said in a statement: "I have never taken performance-enhancing drugs in my life and I never will. Over the course of my career I have taken hundreds of drugs  tests and every single one has been negative.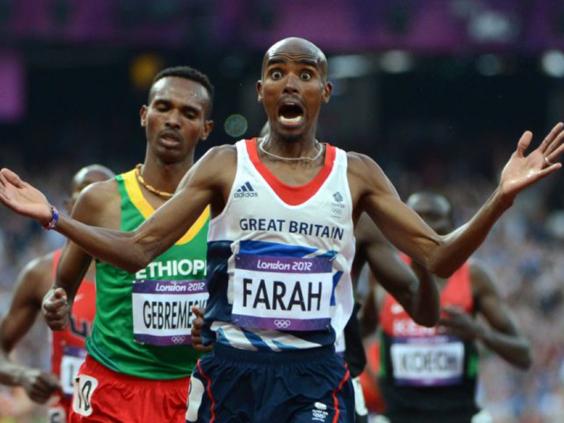 "I have fully explained the only two tests in my career that I have ever missed, which the authorities understood, and there was never any suggestion that these were anything more than simple mistakes."
Farah missed one test early in 2010 and another in February 2011 just after teaming up with his coach Alberto Salazar for the first time. Another missed test in an 18-month period under the "three strikes" policy would have led to him missing his crowning glory, winning 10,000m and 5,000m gold at London 2012.The Londoner is currently training at Font-Romeu in France as he prepares for his track return at the Herculis Diamond League meeting in Monaco on 17 July.
His switch to the Pyrenees from Portland, Oregon, had led to speculation that he was distancing himself from Salazar, who has denied any wrongdoing amid wide-ranging allegations of doping first aired against him in a BBC Panorama investigation.
But Farah reasserted his support for his coach. He said: "I went to Portland to speak to Alberto Salazar and demand answers. He reassured me that the claims are false and that he will soon be providing evidence to make that clear. Until then, I will not be commenting further on the allegations."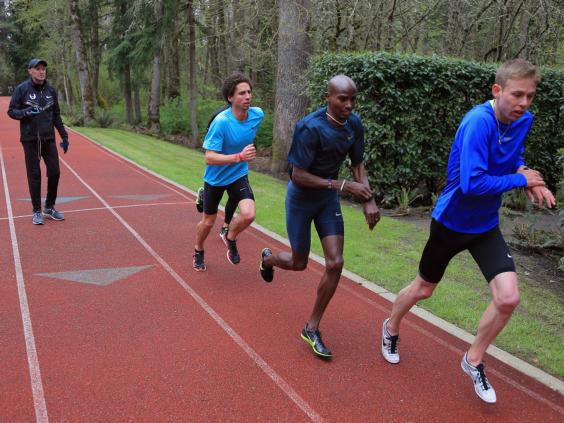 But for a brief email statement, Salazar has kept his counsel over the allegations levelled against him, having asked for time to put together a lengthy public rebuttal.
World Anti-Doping Agency president Sir Craig Reedie admitted the delay was a cause of frustration. He said: "I'm sure people would love the rebuttal. I can't comment and don't know the man and what he's doing and not doing.
"All I've said and can say and will say is that these are allegations that have been made by the BBC programme and it would appear by a number of other people in the United States.
"I think it would be best if they were fully investigated and the proper people to do that are the United States Anti-Doping Agency."
Farah's latest statement comes as it was revealed that he had recruited crisis management experts Freud's to help rebuild his reputation amid the fall-out from the allegations levelled at Salazar and Farah's trainer partner Galen Rupp, who has also denied all doping claims.
Farah added: "The last two weeks have been the toughest of my life – with rumours and speculation about me that are completely false – and the impact this has had on my family and friends has left me angry, frustrated and upset.
"In particular, the media pressure on my young family and my wife, who is five months pregnant, is extremely painful, especially as I'm away training for important races."
He concluded the statement by saying: "I would like to take this opportunity to thank my fans, family, friends and team-mates for all the great support they have provided over the last few days and hope that I will now be allowed to focus on my training and winning medals for my country."