As Morgan Lake hurdled, ran, jumped and threw herself on to the international stage at last weekend's European Indoors, her fellow pupils turned down their Gothic literature and effectively converted their classroom into an extension of her Prague supporters' club.
Lessons at the prestigious boarding  Wellington College, in Berkshire, were temporarily disturbed by a big screen showing Lake in action – an event that led to a litany of texts from her friends.
That she finished ninth behind Katarina Johnson-Thompson was hardly headline material and, understandably perhaps,  got overlooked. However,  it's telling that Lake's pentathlon points total was better than anything either Johnson-Thompson or Olympic champion Jessica Ennis-Hill achieved in their youth. In addition, looming large for the 17-year-old sports scholar throughout the event,  were her mock A-levels. And not surprisingly, after her European exertions, she has come back down to earth with a bang.
This week, she has sat exams in English and PE, next week two more lie in store in PE and business, and she says somewhat understatedly: "I've not had the best preparation for them. It's hard at times and quite stressful when you have exams and deadlines, and you're training the next day or you have a competition. But I can't imagine having it any other way."
Thankfully for her, Wellington, whose eclectic alumni include 15 Victoria Cross winners, the author George Orwell and the ex-Formula One world champion James Hunt, have an understanding – she calls it "lenient" – approach to the sport scholar's unusual predicament.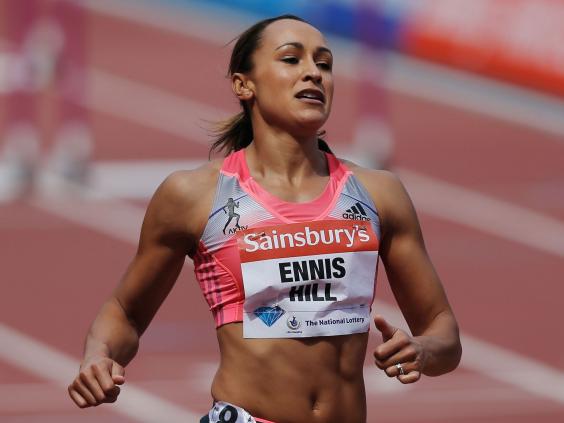 She usually trains four times a week, and a typical Tuesday, Wednesday and Thursday involves waking up at school followed by morning lessons, her father and coach, Eldon, picking her up for training, then dinner at home with her parents before returning to school to sleep.
The father-daughter coaching element has not always proved easy – just think the Capriatis or Jelena and Damir Dokic in tennis – but the Lakes' partnership seems to work, although mum, Sara, and Gabriel, brother,  are on hand to act as peacekeepers should the need arise.
Sebastian Coe was coached by his father, Peter. During sessions, his father was always referred to as coach, only reverting to dad away from the track and training. Eldon Lake, who has a day job in IT, tried to instil something similar with his daughter, who giggles at the recollection: "I remember he said it and I just laughed saying 'it's just not going to happen'. But otherwise it's quite nice and I can't imagine not having it. I really value his expertise, but sometimes I can use it to my advantage as he's my dad and maybe he's going to be more lenient and stuff."
Her father, a former national standard triple-jumper before injury curtailed his career, took her under his wing in a coaching capacity at about the age of 11. But it is a partnership, it seems, that geography will eventually break up. After her A-levels this summer, Lake plans to take a gap-year before then, grades permitting, relocating to Loughborough to study psychology. Her study choice is with the heptathlon in mind. Physically she understands how her body works but, with events like the 800 metres in particular, she wants to understand "that state when you're tired, you don't love it and don't want to do it".
More immediate studies centre on Gothic literature with her English A-level and works such as Macbeth and Frankenstein, a world that she has relished being immersed in: "It's quite dark and, weirdly, I like it. It's different to the normal world."
Her world is anything but normal; the schoolgirl taking on the best in Europe and more than holding her own. It was an experience she relished, both in terms of it being her first senior championship multi-event but also for having Johnson-Thompson alongside her: "It's nice to have a familiar face and she's so lovely. It was quite exciting to see how close she was to the world record [just 13 points away]."
Lake, too, had the record books in mind, coming only eight points shy of the world pentathlon junior record, a miss she blames on a poorly timed 800m, the final event: "I was disappointed with some of my performances. The 800m was the most annoying but I'd targeted the top 10 and I got there. As for the world record, next time. It was still a British record [4,527 points]."
Not since Coe, Ovett and Cram have Britain had a triumvirate of athletes capable of dominating the world stage between them. Just six years in age spanned the great middle-distance trio – the range in years for Britain's heptathletes is twice as long and, in any case,  the names don't roll off the tongue quite so effortlessly.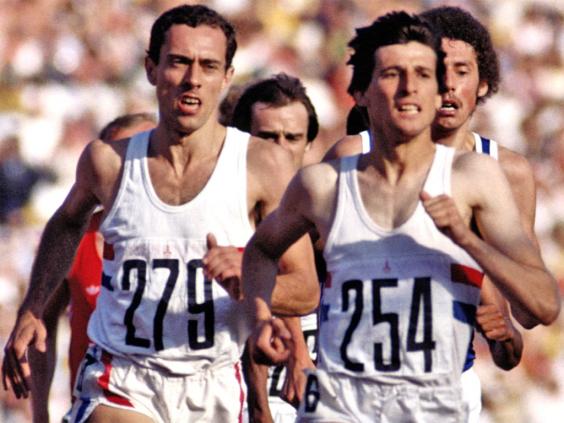 Reports from Ennis-Hill's coaching set-up in Sheffield is that she is producing superb results in training and is still a force to be reckoned with, while Johnson-Thompson showed the world her potential by becoming only the second woman in history past the 5,000-points mark during the Prague pentathlon.
And what of the newest, least heralded member, Lake? The early statistics suggest that she could be the best of the three.
With Coe, Ovett and Cram there was always a bit of niggle. With Britain's multi-eventers, however, there could not be less of a frisson, with the trio all passing positive tweets among themselves in the aftermath of Prague.
Lake, for one, is relishing the chance to match them both over track and field: "At the moment they're further ahead of me, so they're more role models than competitors. But hopefully in a few years I can get closer to that and be in the mix."
Lake is already concentrating on a place at next year's Olympics but the reality is that it may be the 2024 Games before the 17-year-old reaches her peak. Looking into the future, she simply shrugs and says: "See how it goes". Spoken like a true teenager.
Women with ambition: Female GB athletes in running for the Olympics
Katarina Johnson-Thompson (heptathlon) The world's No 1 ranked heptathlete, her career progression would suggest she is the athlete to beat in 2016.
Jessica Ennis-Hill (heptathlon) The defending Olympic champion is the great unknown as she prepares to return to action after becoming a mum. She has been flying in training.
Dina Asher-Smith (100m/200m) Lake's roommate in Prague is studying for a history degree at King's College London, but she has transferred effortlessly from junior sprint star to the senior ranks.
Christine Ohuruogu (400m) The Londoner cut a disconsolate figure when she won silver at London 2012 and would love to add more Olympic success to her 2013 world title over one lap.
Jodie Williams (200m) The step from promising junior has taken its time, but she was ranked in the top 10 last year and will only get better.
Lynsey Sharp (800m) Her against-the-odds approach won a Commonwealth silver, despite being on the drip the morning of her final. She matched that silver in Zurich and has ambitions for gold.
Tiffany Porter (100m hurdles) Porter is a consistent performer on the world stage, and she will be targeting a Rio medal.
Reuse content