When thousands take to the streets of the capital this weekend for the London marathon, there will be handful of amateur runners taking part in a race over the same distance, but in a very different city.
North Korea has opened up it's annual race around the streets of Pyongyang to foreigners for the first time and 200 of them will be taking part on April 13, the same day as the London Marathon.
While hordes of runners in London file past landmarks such as Buckingham Palace and Trafalgar Square, there will be very different sites providing the backdrop in Pyongyang.
The race starts at the 70,000-seat Kim Il Sung Stadium and moves on past the Monument to Chinese Soldiers to the Kim Il Sung University area. After that, the runners cross a bridge over the Taedong River to the east side of the city and wind their way along the river bank back to the stadium.
While famous marathon cities such as London, New York and Berlin have little need to fear this new rival on the circuit, which is approved by the International Association of Athletics Federations, demand to take part is strong with tourism firms claiming to be inundated with requests.
"I think a lot of the attraction is the 'Pyongyang' part rather than the 'marathon' part," AP quoted Simon Cockerell, a Beijing-based agent for the Koryo Tours travel agency. "A lot of the people going along to take part are interested in simply doing something a bit unusual, something that would cause a bit of cognitive dissonance in friends of theirs when they tell them they ran a marathon in North Korea."
The opening of the race to recreational runners is in keeping with North Korea's ongoing, but sometimes sporadic, effort to earn cash revenue by boosting tourism, usually with well-orchestrated group tours to major arts performances or attractions the North wants to show off.
Earlier this year, North Korea's government announced a plan to create special trade and tourism zones across the country and unveiled its first luxury ski resort, aimed largely at luring ski enthusiasts from abroad. Under the watch of young leader Kim Jong Un, the North has also been giving sports in general a higher profile. Simple recreational sports facilities, such as outdoor basketball courts and roller skating rinks, have been popping up lately in Pyongyang and some other cities.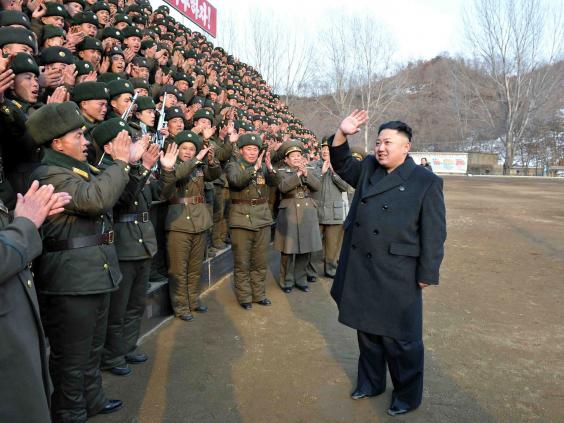 Interested in taking part? Aspiring runners for this month's race had to apply through agencies familiar with the North Korean bureaucracy in order to get the proper visas, a situation likely to be the same if the secretive state allow foreigners to compete next year.
Reuse content