Paula Radcliffe has pledged to keep her blood data private despite her three supposedly abnormal readings having been made public.
The British marathon runner said the pressure on her to divulge the make-up of the readings from the leaked database of 12,000 samples from the IAAF, athletics' governing body, was tantamount to abuse as their exact nature was revealed by Sky News. She also insisted that, were she to release further information, it would risk "another innocent athlete being put through what I've been put through the last few months".
The marathon world record-holder's three "suspect" off-scores, used to measure any abnormality in an athlete's blood, were 114.86, 109.86 and 109.3. At the most basic level, a score of 103 can trigger suspicion from the doping authorities.
But two of those figures, all three of which were taken at altitude, fall under the allowed cut-off point for athletes at altitude (111.7) while the highest reading was taken after she had run a half-marathon in 29C heat in Portugal.
Ten British Gold Medal Prospects At Rio 2016
Ten British Gold Medal Prospects At Rio 2016
1/10 CHARLOTTE DUJARDIN - Individual Dressage

The defending Olympic champion in the individual and team dressage disciplines, barely a competition seems to go by in which the 29-year-old Dujardin and her horse, Valegro, do not increase their standing with yet more world records. The pair are looking invincible. Prospects: 24 carat gold

Steve Parsons/PA Wire

2/10 GILES SCOTT - Sailing (Finn class)

Arguably one of the best sportsmen to not feature at an Olympics, Scott has suffered the misfortune of competing in the same event as Sir Ben Ainslie with only one spot available. But Ainslie's Olympic ambitions are now over. Prospects: Gold digger

Getty

3/10 WOMEN'S TEAM PURSUIT - Cycling

Once unbeatable, the trio of riders, which later became a quartet – Katie Archibald, Elinor Barker, Laura Trott and Joanna Rowsell, with Dani King vying to win her place back – went four years without a defeat before being outdone by Australia at the World Championships in Paris in February. Such is British Cycling's ability to peak at the right time, expect them to be back on top next year. Prospects: Going for gold

Getty

4/10 ALISTAIR BROWNLEE - Triathlon

Only fifth in the world, but the Olympic champion had a late start to the season. He has won two of his three races in 2015 and his rivalry with Spain's Javier Gomez will be captivating up to the Games. Prospects: Going for gold

Getty

5/10 SCOTT BRASH - Individual Show Jumping

The multi-million-pound horse Hello Sanctos has helped put Brash, a gold medallist at London 2012 in the team event, comfortably at the top of the world rankings. He is currently on course to become the first rider to win showjumping's Triple Crown. Prospects: Going for gold

Getty Images

6/10 MO FARAH - Athletics – 5,000m and 10,000m

Britain's leading athlete may have been in the headlines for the wrong reasons in past weeks but he remains the world's leading distance runner. A repeat of that golden double over the 5,000m and 10,000m will be a hard ask but the Londoner ought to come out on top in at least one. Prospects: Going for gold

Getty

7/10 WOMEN'S PAIR - Rowing

Helen Glover and Heather Stanning halted their successful partnership in 2012 so the latter could resume military duties. Now reunited, they are gradually getting back to being the sport's powerhouses. Prospects: 24 carat gold

AFP/Getty

8/10 MEN'S COXLESS FOUR - Rowing

British Rowing has turned its attention to the eight as the lead boat this year in order to qualify for the Olympic Games. However, the coxless four will once more be the No 1 boat for Team GB in Rio. The make-up of the boat is still unknown but Britain will be bidding to achieve a fifth straight win in the event at the Games.

Getty

9/10 KATARINA JOHNSON-THOMPSON - Heptahlon

The 22-year-old from Liverpool has just one Olympic appearance to her name dating back to London, where she finished 15th while Jessica Ennis shone. But she has become the world's leading female eventer and ought to be Olympic favourite. Prospects: Going for gold

Getty

10/10 JADE JONES - Taekwondo 57kg

Ranked second in the world behind Eva Calvo Gomez, the attack-minded Jones beat the Spaniard at last year's World Grand Prix and was recently crowned the first European Games champion. She believes the world title would have been hers if not for a scoring system error. Prospects: Gold digger

Getty
Under World Anti-Doping Agency rules, any such samples taken within two hours of competition are deemed invalid because of the knock-on effect that immediate competition can have on any data recorded.
The IAAF has already re-analysed Radcliffe's own data and the Briton says she has asked Wada to do the same, as well as independent experts. However, despite the publication of the readings, she said she would not bow to pressure to make all her blood data public.
"This is going against the advice of the governing bodies of the sport," she told the BBC. "I don't need to do that. I know that I'm clean.
"I'm not being forced and pushed and almost abused into giving a knee-jerk reaction to something that goes against other people that I trust, that are asking me at this moment to put my trust in them, to stand with them in order to protect a lot of other innocent athletes, because I do not want to see another innocent athlete put through what I've been put through the last few months."
As for the latest publicised findings, she explained in a separate interview that independent experts had cleared her of any wrongdoing.
"They can tell me you don't have three values that crossed any threshold, not when you apply the context of whether the test followed a period of altitude training or was carried out at altitude," she told Sky. "Not when you apply whether the two-hour rule is not valid. That rules out two of the tests they are referring to and the other is not above the threshold."
Radcliffe has been in the spotlight since effectively being outed on Tuesday by Jesse Norman MP, the chairman of Parliament's Culture, Media and Sport Select Committee, which was looking into the issue of doping in sport.
Sebastian Coe, president of the IAAF, said: "I think everybody knows Paula is a clean athlete, she had to defend herself, which I thought she did very well the other day, but I don't think she should have been in the position of having to do that. I don't believe any athlete, any person, should be forced to put private information in the public domain like that."
The athlete has denied any wrongdoing but the leading sports scientist Ross Tucker, a specialist in endurance running, has urged Radcliffe to go a step further and fully divulge her blood data to remove any doubt. "The off-score values are only part of the picture, which is why three off-scores is not conducive of anything even if they are close to those cut-off limits," he said.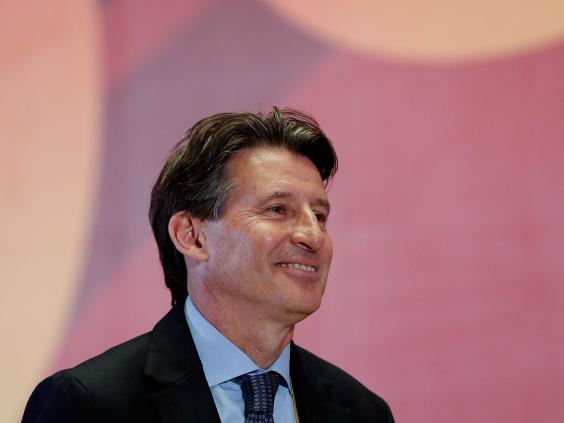 "I still feel her explanations are possible and complete data would make them plausible and that equals trust. But the... opaqueness make it less plausible, at least to me. It's the action, not necessarily the data, that speaks loudest," Tucker added.
The IAAF anti-doping head Thomas Capdevielle has written the select committee to highlight the governing body's "considerable dismay" at Radcliffe effectively having been outed by it. Prior to the meeting, to which the IAAF was not invited, it wrote to the committee warning that it was of "critical importance that no names or individual blood data or results are discussed in the context of a public hearing or otherwise in the course of proceedings before the committee".
Timeline of a scandal: How the doping furore has unfolded over the last year
December 2014 A German TV documentary claims up to 99 per cent of Russian athletes are guilty of doping, with officials allegedly taking payments from athletes to cover up tests and supply banned substances. The Russian Athletics Federation rubbishes the claims as "lies" and threatens legal action. "It is possible we will take appropriate legal action for slanderous allegations," says RAF president Valentin Balakhnichev. Paula Radcliffe calls for countries found to break doping rules repeatedly to be banned from future Olympic Games.
June 2015 Alberto Salazar, coach of Mo Farah, is accused of violating anti-doping rules by BBC's Panorama, along with US athlete Galen Rupp. Both deny the claims.
August The Sunday Times and a German broadcaster report widespread doping and cover-ups among athletes at the sport's leading events after IAAF test data is leaked. IAAF vice-president Lord Coe attacks the claims as a "declaration of war" on his sport. Twenty-eight athletes suspended by the IAAF after samples from 2005 and 2007 World Championships are retested. Two Kenyan athletes – sprinter Joyce Zakary and hurdler Koki Manunga – suspended after positive tests during World Championships in Beijing.
September Conservative MP Jesse Norman suggests London Marathon winners and "potentially British athletes" were implicated in the doping scandal. Marathon record holder Radcliffe denies cheating after being "effectively implicated" by Norman, saying: "These accusations threaten to undermine all I have stood for." Sky News reveals Radcliffe's test data.