Jo Pavey has said she understands Paula Radcliffe's resistance to the publication of her blood data in response to recent drug allegations – but that her sport would benefit if more athletes opted for "transparency" to prove their innocence.
Pavey, the 41-year-old European Championship gold medallist, was among a number of British athletes who released their full data to The Sunday Times last month in the wake of a series of reports relating to their sport.
Radcliffe has so far resisted the temptation to publish her full data, saying pressure to do so is "almost abuse" – although three of her supposedly high readings have been made public by Sky News.
Pavey said that while she had no regrets about deciding to issue her own details, she felt that Radcliffe had every right to reject the opportunity to  follow suit.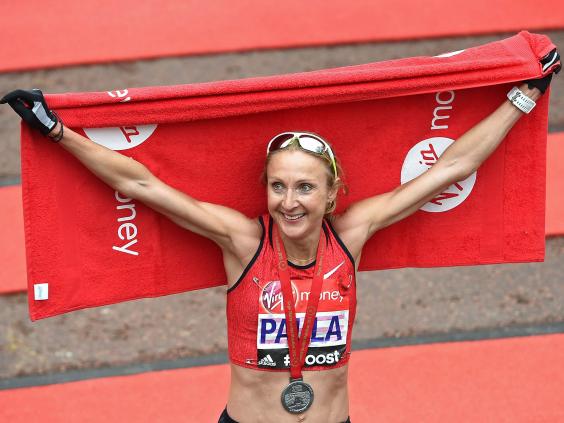 Pavey said: "I was very keen to release my blood data because I was keen to facilitate transparency within the sport and I didn't see any reason why I should not do so.
"I thought it was a pro-active step towards that transparency. You don't want all these things shrouded in secrecy and to that extent it should be encouraged.
"But I can only speak for myself. It should be a personal decision and people shouldn't be put under pressure to do it one way or the other."
Pavey's belief in Radcliffe's personal choice over the issue is echoed by the IAAF president, Lord Coe, who likened the pursuit of Radcliffe to "McCarthyesque witch hunts" and added: "I don't think she should have been forced to do it. I absolutely believe Paula Radcliffe is clean."
Radcliffe's trainer and husband, Gary Lough, has now called on the World Anti-Doping Agency to confirm the reasons for Radcliffe's higher-than-usual scores, and thus emphasise her innocence.