This year is all about elections for Sebastian Coe. While the events of last week merited his interest as a former Conservative MP, for Coe the real election day is 95 days hence.
Coe is bidding to become one of global sport's leading administrators by succeeding  Lamine Diack as president of the International Association of Athletics Federations in a vote on the eve of the World Championships in Beijing in August. He estimates he has travelled the planet four times already, hopping on and off flights as he canvasses the 213-strong electorate for votes.
"I took my daughters to the cinema not long ago to see the Stephen Hawking film and I slumped into my seat at the Odeon in Guildford on a Friday night," he recalls. "After 30 seconds they were both looking at me as I'm looking around for the safety belt!"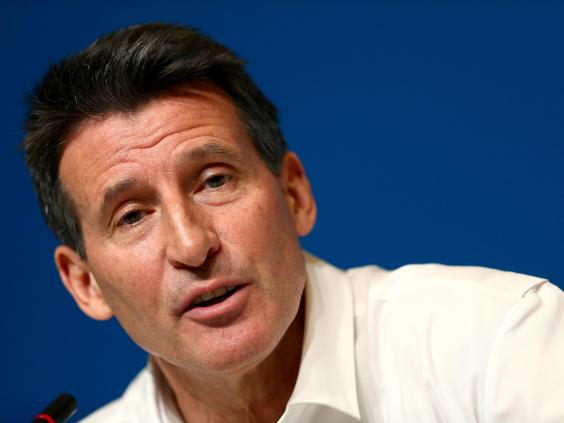 In this particular presidential race, he has just one opponent in Sergey Bubka, like himself an athlete-turned-administrator, the Briton  standing with  a manifesto of "Growing Athletics in a New Age".
The Coe sales pitch is simple, based on a proven track record in sport having put on a successful London 2012 Olympics. This fight, though, he argues is even harder:
"I fought three general elections: twice as a candidate, once as coordinator when I worked for William Hague. Arguably the toughest of course was [to win the Olympics for] London – that was two years on the road.
"But I think in a funny sort of way this is tougher because first of all there's a bigger electorate. When we were slugging it out with Paris et al we had I think 104 IOC members and here it's 213 federations."
The IAAF presidential race is judged to be neck and neck with three months still to go. Coe is aware athletics needs to battle for relevance in the modern age, to engage more with the younger generation while also tackling its own demons in a series of doping controversies.
But he argues: "We're not broken, we're not a failed sport, we're not actually a failing sport but we have to recognise, as I did in that London journey, that the biggest challenge we have is that we have not attracted young people."
The pluses for athletics, he argues, are the state of the IAAF's finances and the sport's reach – with more nations competing than ever before. But it is the young to whom Coe is appealing, much as he did with the London  campaign.
So if given the opportunity, how exactly does he expect to engage the participants and spectators of tomorrow? "We mustn't get down into the weeds too quickly before we really understand how they see the sport. And this is not a classic transmission mechanism in monetary economics – not a case of twist the handle and 'bam'.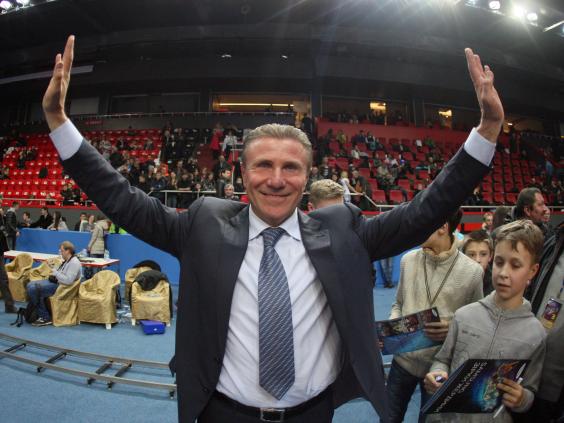 "They don't see it simply through a sporting optic. They want to know their sport reflects the world they live in. We've got to spend a lot of time understanding that and we risk selling the concept of athletics at too young an age.
"But we have this tier of technology available to us to access the lives of young people. Do we know enough about the lives of young people? Not remotely. Do we know enough about what spectators really think of our sport? No. Do any of us at the end of a championship really spend time talking to the people that have been a part of it? No we don't. And we need to remember our product is athletics but our business is entertainment."
Coe uses the example of a visit to an athletics club in Battersea, London, to highlight what's wrong with the approach to the sport. There to talk to an 800m runner, he watched from the sidelines as a group of school children were given their first introduction to athletics. Ten of them ran around bored with loose-fitting tracksuits on, while another group queued for five minutes at a time to throw a javelin before returning to the back of the line.
"I looked at the PE teacher and thought 'please take my sport more seriously'," he says. "If that had been my first entry to my sport would I have hung around? Probably not. Would my kids have, probably not.
"When I talk to kids I say, what do you want to be and it might be David Beckham or Roger Federer. I tell them then they need to be a good track and field athlete: to run short, long, sprint, have good hand-eye coordination. I think we'd get a better retention rate if  we worked on that concept earlier rather than thinking at the age of 11 a kid needs to specialise in the javelin."
But there are murkier issues at stake for athletics in 2015 than simply giving youth a chance. The sport has been undeniably damaged by the German television documentary which claimed an epidemic of doping in Russia. There have been previous issues in Jamaica and Kenya, while three-quarters of the American 4x100m relay quartet that defeated Usain Bolt and Co at the IAAF World Relays in the Bahamas recently have served doping bans.
On the issue of drugs, Coe argues: "We shouldn't be coy or naive but I don't think it's top of the agenda. We're not the only sport that has this challenge. We test more than any sport. You tell me another sport out there that has 2,000 world-class athletes in a testing pool, you tell me another sport that sanctions as regularly and assiduously with all the challenges around in a ferocious world of litigation.
"I don't think that the occasional mutation here sums up a pathology, it doesn't. And I think we get hit hard as we have a non-negotiable stance on drugs. I think we have other challenges out there far more profound than one facet."
For the two-time Olympic champion that stretches to illegal betting and the growing transfer of athletes' nationalities. As for where he stands in the election race against Bubka, Coe is adamant he does not think that way, instead using his approach from his running days of merely being better than the day before.
Of Bubka, he adds: "He's clearly thrown his hat in the ring and he will be serious. It's like Paris. I just need to keep doing what I'm doing and that will either get me there or it won't."
Aged 58, the most notable achievement on his CV is undeniably London 2012. Does he ever have much time to dwell on that particular summer?
"It's flown by," he says. "It's 10 years ago this year that I was standing at the top of an old people's home in Hackney sort of pointing out to the Queen and IOC members that where that rotting 50-foot pile of fridges is is going to be the Olympic Stadium but feeling slightly like a fraudulent Spanish timeshare salesman.
"I like to think London has given people confidence when I talk about raising sponsorship in sport. I sort of know what I'm talking about, as we raised £800m in the worst market ever. If you're talking about building teams, three of us started out thinking it was a good idea and we ended up with an organising committee of 8,500. I hope that's reasonable evidence I can manage projects."
Whether the electorate sees it the same way is another matter. He has 95 days to prove it to them.
--
Coe's big race - how the vote works
The vote for the new president of the IAAF will take place at the athletics' governing body's congress in Beijing on the eve of the World Championships. The congress consists of the council, honorary members and a maximum of three delegates from each national member federation, of which there are 213. Lamine Diack has held the post, for which there is an election every four years, since 1999 but is stepping down this year. The upcoming vote on  19 August is a straight head-to-head between Sebastian Coe and Sergey Bubka.
Reuse content