Without golden girl Jessica Ennis-Hill, and with injury concerns surrounding long jump star Greg Rutherford, Mo Farah remains Britain's big hope for gold at the athletics World Championships in Moscow, starting next weekend.
But with Christine Ohuruogu in good form, a new Brit sprinting star in James Dasaolu, the lottery of the relays and a host of potential finalists, there are medal chances out there. But where's the smart money going, and who are the ones to watch?
MEN
100m
With the sprinting world still recovering from the revelations regarding Tyson Gay and Asafa Powell's failed drugs tests, there's a shadow over this event, and indeed the Championships as a whole.
The field also lacks injured champion Yohan Blake and old stalwart Kim Collins, currently in dispute with his home federation.
All of which overlooks the fact that it is Usain Bolt's gold to lose. Barring calamity, he'll surely regain his title. Justin Gatlin, who has beaten Bolt this season, looks a cert to make it on to the podium, and is favourite for silver.
Nesta Carter and Mike Rodgers are front-runners for the third podium slot now. France's Jimmy Vicaut is also having an excellent year. 
Despite his 9.91 run at the British trials, there are big question marks over James Dasaolu's ability to safely navigate the rounds needed to get his shot at a medal. Has he been holding back, or is he made of Quavers? Similarly, does Dwain Chambers still have a sub-10 seconds run in him?

200m
Bolt all day long. Without the injured Yohan Blake, no one should get close.
Warren Weir should bag silver, but the odds are against the Jamaican clean sweep here.
The USA's Isiah Young is still a bit unsung, but looks good for bronze.
Betting folk, don't be sucked in by Christophe Lemaitre – he's miles from his best form.
Adam Gemili is a rising talent, but it's hard to see any Brits in the final here.

400m
Kirani James is the superstar in this event now. Gold is his to lose.
LaShawn Merritt and Tony McQuay are the form competition, but seven other runners have been under 45 seconds this season, and any of them could nick a medal. The fast-finishing 2011 bronze medallist Kevin Borlee is always worth a punt for the podium.
Nigel Levine is the sole Brit, and the final looks a bridge too far for him.

800m
Without Olympic champion David Rudisha, this is ridiculously open.
Plenty of American interest here, with at least one of Nick Symmonds and Duane Solomon looking very good for a medal. Lots of backing too for Ethiopia's Mohammed Aman, who looks an immense prospect.
No GB medal shot here, but at their best at least one of Michael Rimmer and Andrew Osagie is capable of making the final.

1,500m
Asbel Kiprop should win with room to spare. He looks in world record form, although an assault on that is unlikely here.
Wide open for silver and bronze, particularly if it turns out to be a slower pace. Look out for Djibouti's Ayanleh Souleiman in this, who could feasibly make the podium in both this and the 800m.

5,000m
There are none of the pre-London doubts about Mo Farah any more – although way down in the rankings on time, he's the clear favourite. His recent 1,500m British record-winning run points to an even stronger finishing kick than last year. As always, plenty of Kenyan and Ethiopian interest here – Kenya's Edwin Soi is the fastest in the world this year – and team tactics are a big threat to Farah. Look out however for the USA's Galen Rupp, who could be a big Mo ally on the day.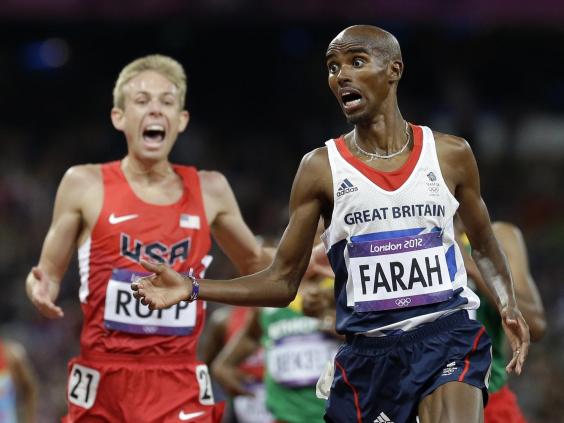 10,000m
Much as the 5,000m. Hard to look beyond Farah for gold, but the main threats should come from Ethiopia's Dejen Gebremeskel and Abera Kuma.

Marathon
Ethiopia v Kenya again. Odds are in favour of an Ethiopian winner, with their team boasting both world leader Lelisa Desisa and London Marathon winner Tsegaye Kebede.

4x100m relay
As always, a lottery. Jamaica will miss Yohan Blake and Asafa Powell, while the USA's strength in depth will be tested with the enforced absence of Tyson Gay. Baton changes permitting, that should remain the order of the top two. France, Trinidad & Tobago and Team GB should all have a good chance of the bronze.

4x400m relay
A reliably enjoyable mess. The USA to win with room to spare, but all the Bs – Brazil, the Bahamas and Belgium should make a good fist of the minor medals.
Don't expect shades of 1991 from the British quartet – nobody is in any kind of form, and they might be doing well to make the final.

110m hurdles
Nobody's been under 13 seconds this season, which makes for a very open event.
If he stays on his feet, Aries Merritt wins.
David Oliver is built for rounds and can challenge for gold. Defending champ Jason Richardson has been lightly raced, but if he turns up in any form he's well worth a look. Orlando Ortega and Ryan Wilson could also figure.
GB's Will Sharman could make the final, but a medal's massively unlikely. Last year's 4th placed Olympic finisher Lawrence Clarke is off-form, and might struggle to make the semis.

400m hurdles
Niggled by injuries, champion Dai Greene looks touch and go to get to the start line, let alone the podium.
Michael Tinsley, Javier Culson, Johnny Dutch or Jehue Gordon all have a really good shot at the gold for this. No one's really taken it by the scruff of the neck this season.
Felix Sanchez looked terrible at the Monaco Diamond League and London Anniversary Games, but then he did nothing of note in the run-up to the Olympics and suddenly turned up looking a world-beater.
Britain's Rhys Williams is in good form, and could make the final.

3,000m steeplechase
Kenya's Ezekiel Kemboi has the championship pedigree, but compatriot Conseslus Kipruto has had the beating of him this year. Expect an explosive last lap.
Behind him, France's Mahiedine Mekhissi-Benabbad looks good for the podium for a second successive championships.

Decathlon
Two Germans are the form horses here in terms of decathlons this year – Pascal Behrenbruch and Michael Schrader. However, reigning champion Trey Hardee will be in the mix, while fellow Team USA member Ashton Eaton could run away with the whole thing.
There's no Daley Thompson/Dean Macey-style GB interest here – sole representative Ashley Bryant will be hoping to bag some PBs however.

Long jump
Wide, wide open.
Bouncing back from injury, it looks a tall order for Greg Rutherford to repeat his Olympics victory.
Aleksandr Menkov will have home backing and is the consistent class jumper this year. The Mexican Luis Rivera has the longest distance of the year with 8.46m, but doesn't have much form in major championships.

Triple jump
Not a vintage year for this event.
Teddy Tamgho always looks capable of a big distance, but often struggles to string a decent series together. The Cuban Pedro Pichardo is the form jumper, and starts favourite. Christian Taylor should also feature prominently. The medals should come from there.
Disappointingly, in the wake of Phillips Idowu's announcement of a hiatus from the sport, there'll be no British entrant here.

High jump
Bohdan Bondarenko all day long. The winner at the London Anniversary Games looks in phenomenal shape, and could go over 2.40m.
At his best, Qatar's Mutaz Essa Barshim is capable of giving him a game, and is only 1cm below him on distance this year, but his form since a recent injury has been erratic, and he's equally capable of petering out below 2.30m.
Robbie Grabarz, however, is having a poor season and looks unlikely to get near the medals. Sadly, he might even struggle to make the final.

Pole vault
Unless Renaud Lavillenie gets a nosebleed, he'll win. 6m+ a real possibility.
A very strong German trio will be in the mix for silver and bronze.
If Britain's Steve Lewis can register a mark, he should make the final.

Shot put
Ryan Whiting is the only thrower to crack 22m this season.
His compatriot Reese Hoffa is the only man looking capable of getting anywhere close.
Olympic champ Tomasz Majewski is the x factor here however – he's nowhere in the rankings, but very capable of turning up and running away with gold.

Discus
Piotr Malachowski of Poland is the only man over 70m this season. If he turns up in that form, it'll take something phenomenal to stop him winning.
Germany's Robert Harting leads the chasing pack.
Britain's Brett Morse is eighth in the world rankings, and will be hoping to make the final.

Javelin
One thing's for certain, the winner should be European.
Take your pick from Dmitri Tarabin, Vitezslav Vesely and Tero Pitkamaki.
In truth, however, this is an event that's some way from its Zelezny/Backley heyday. It wouldn't be a surprise to see an 84m throw take a medal.
Sadly, no Brit here.

Hammer
Paul Dickenson's favourite event. Expect boisterousness in the commentary box from him.
Four athletes have cracked 80m this season, with 95cm separating the bests of Krisztian Pars, ex-German, now-Russian Sergej Litvinov, Dilshod Nazarov and Lukas Melich.
Pawel Fajdek could come up the rails for this though, with his best from last season better than all three.
20km walk
Far from a star-studded event in worldwide terms, but a popular discipline worldwide, and always wide open at the major championships. As ever, all athletes – no matter how good - are always a few stray strides away from disqualification, but look out for Andrey Ruzavin, who leads home hopes. China's Zhen Wang looks strong, and keep an eye on Japan's Yusuke Suzuki, who set the pace at London 2012 before fading badly.
50km walk
The longest event of the championships at well over three and a half hours, covering a distance almost 8km longer than a marathon. Yohann Diniz of France, controversially disqualified at London 2012 last year, will be hoping to make amends, while Russia's Sergey Kirdyapkin has the host nation hopes on his shoulders. Look out too for Jared Tallent of Australia and China's Jianbo Li.

WOMEN
100m
Shelly-Ann Fraser-Pryce looked to have this stitched up, but despite a world leading time in qualifying, a jittery performance in the final of the London Anniversary Games will have given her rivals a huge lift.
The winner in that race, new African record holder Blessing Okagbare, looks to be peaking at exactly the right time. Suddenly it looks less the expected procession, and more like a potential highlight of the whole championships. If Okagbare takes the 100m, don't rule her out for the sprint double.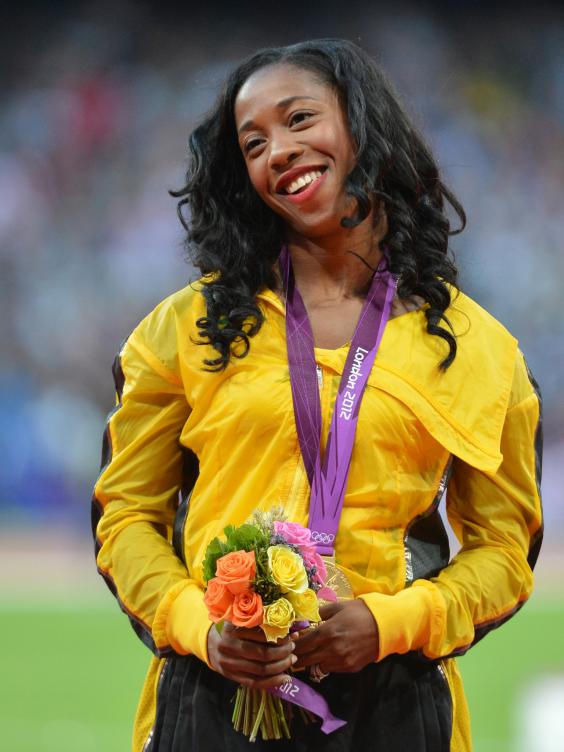 200m
The long socks of Allyson Felix should bely the world lists for 2013 and feature prominently.
Okagbare is the interesting athlete here however – she's running into form while all those around her fall back into the pack somewhat.
Other candidates for medals include Fraser-Pryce and Ivorian athlete Murielle Ahoure.
There's an outside possibility of GB's Anyika Onuora making the final here – she's having a very good season, and recent outings over 400m will have helped her strength in the home straight enormously.

400m
Without Sanya Richards-Ross, Christine Ohuruogu has a real chance. She's only seventh in the rankings this year, but is the consummate championship racer, and is definitely more than capable of anything up to silver.
Gold, in truth, looks a step too far however – Botswana's Montsho is well ahead of the field on time. Russia's Antonina Krivoshapka is a huge threat, and looks good for a podium place.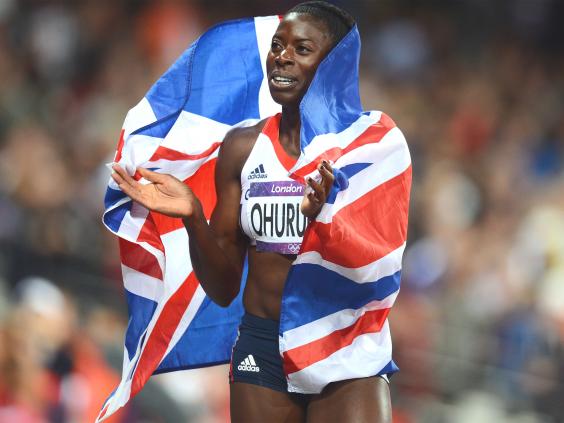 800m
Potentially fascinating. The field lacks big names like Caster Semenya and Britain's Jenny Meadows, while world leader Francine Niyonsaba is a major injury doubt. Still, there's potential for fireworks with Olympic champion Mariya Savinova backed by a home crowd, facing down Malika Akkaoui of Morocco and American pair Alysia Montano and Brenda Martinez. It could be fast, and it could be a blanket finish.
Team GB will be looking for at least one of Marilyn Okoro and hot prospect Jessica Judd to make the final.

1,500m
GB's Hannah England and Laura Weightman could both make the final.
The medals look to be between Sweden's Abeba Aregawi, Ethiopia's Genzebe Dibaba and Kenya's  Faith Chepngetich. Look out however for reigning champion Jenny Simpson of the US.

5,000m
A likely Ethiopian clean sweep has been disrupted after a decision was made to enter Tirunesh Dibaba and Meseret Defar in one distance race apiece, as opposed to them both doubling up. Defar gets the nod here, and will come up against Mercy Cherono, victor at the Kenyan trials. In a slower race, look out for Shannon Rowbury of the US.

10,000m
With the threat of Defar removed, Dibaba looks likely to have things her own way here. Gladys Cherono of Kenya also looks a very safe bet to get among the medals.
Marathon
London Marathon winner Priscah Jeptoo will be absent, so look out for reigning champion Edna Kiplagat and Lucy Kabuu of Kenya, up against Ethiopia's Olympic champion Tiki Gelana and Paris Marathon winner Feysa Tadese.

Heptathlon
Without Jess Ennis-Hill, British medal interest has more or less disappeared from this.
Expect some strong individual performances from youngster Katerina Johnson-Thompson however – she's definitely future medal material.
Also out injured is local favourite and world leader Tatyana Chernova.
This leaves Sharon Day of the US is the frontrunner, while behind her less than 100 points separate the next five athletes in the rankings.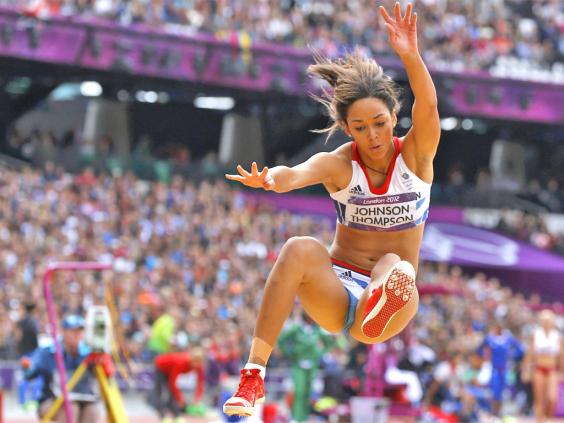 4x100m relay
Jamaica v USA here, baton-changes permitting.
With a smooth run, Team GB could nick a bronze – they have the strongest team in a long, long time.

4x400m relay
Realistically, it's USA v Russia here, although the host nation have a poor recent record. There's always the prospect of baton calamity however, and GB's squad – headed by Ohuruogu and Shakes-Drayton – is the best in a while, and more than capable of fighting for a podium place. Jamaica might have something to say about that.
 
100m hurdles
I'm getting a world record twitch, and as this one is one of the least-fondly recalled records still on the books, it would be great to see the back of it. Australia's Sally Pearson has found form at the 11th hour, but Brianna Rollins smashed the US record in June in posting 12.26, just 0.05 outside Yordanka Donkova's 1988 mark.
If Pearson arrives fit and healthy, expect fireworks. If she doesn't, get set for a USA clean sweep.
Draw permitting, expect to see GB's Tiffany Porter in the final. It may take drama elsewhere to get her into medals, however.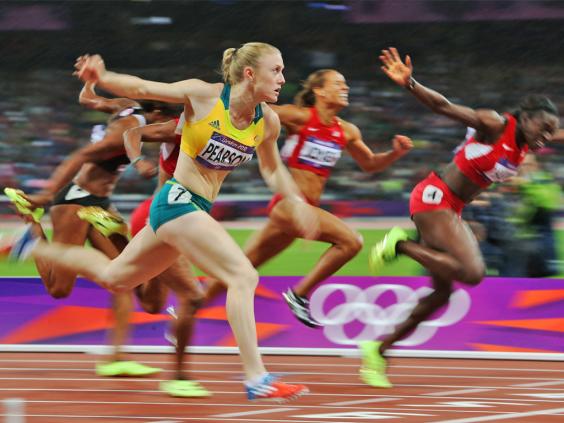 400m hurdles
Perri Shakes-Drayton, the great medal hope of London 2012 that failed to perform, is surely bound for happier times here. She's had a tremendous season, and looks good for a medal, but it will take something astonishing for her to get past Czech athlete Zuzane Hejnova – the clear form competitor this season.

3,000m steeplechase
Host nation hopes look to have been hit hard by a late injury to world and Olympic champion Yulia Zaripova. As a result, the form book says it will be another Kenya v Ethiopia battle, with the odds stacked on the Kenyan side – Milca Cheywa won the trials, and she'll face up compatriot Lydia Chepkurui.
Eilish "daughter of Liz" McColgan goes for GB. No repeat of mum's 1991 gold here though.

Long jump
Team GB's Shara Proctor is capable of 7m-plus, and can get a medal here. It's unlikely to be gold, however – barring calamity, the USA's Brittney Reese has it sewn up.
Look out too for Russia's Oksana Zhukovskaya and Nigeria's Blessing Okagbere, competing in her third individual event of the Championships.

Triple jump
Sadly, at the age of 40, age finally seems to be catching up with Team GB's Yamile Aldama.
It would be great to see her make another final, but she'll be lagging way behind the world's top three, separated by just 5cm this year – Olha Saladuha, Caterine Ibarguen and Russia's Ekaterina Koneva.

High jump
The USA's Brigetta Barrett leads the rankings and looks in great shape.
Meanwhile, host nation hopes are high for Anna Chicherova. Croatia's popular former champion Blanka Vlasic is, alas, a late withdrawal.
One intriguing competitor is Chaunte Lowe, who looked great on the circuit last year, but has been named by Team USA despite having given birth last month.

Pole vault
On form, the top three from last summer's Olympics should make up the podium – world leader is Cuba's Yarisley Silva, Olympic champion Jennifer Suhr, and home favourite Elena Isinbaeva.
No Brit here – Holly Bleasdale is injured.

Shot put
New Zealand's Valerie Adams, denied her glory moment by drug cheat Nadzeya Ostapchuk at London 2012, is the class athlete in the field and should win with room to spare.
Michelle Carter of the US and Germany's Christina Schwanitz should lead the chasing pack.

Discus
Croatia's Sandra Perkovic is clear favourite, but the minor medals are wide open, with two metres separating six athletes in the rankings.

Javelin
Russia's Maria Abakumova is world champion and world leader this season, and is the only athlete anywhere near 70m this season.
German pair Christina Obergfoll and Linda Stahl are the best of the rest.

Hammer
Huge host nation hopes here as world and Olympic champion Tatyana Lysenko and compatriot Oksana Kondrateva lead the rankings.
Britain's Sophie Hitchon is some way down the rankings, and will do very well to reach the final.
20km walk
On day four there's a Russian clean sweep in the offing, with Elena Lashmanova leading the rankings and starting favourite. China look likeliest to gatecrash the host nation hi-jinks, with Hong Liu the form walker of another very strong squad.
Reuse content