As the 15th World Championships begin in Beijing next Saturday, athletics finds itself more than ever pinned into a corner, caught in a fight for its life.
This year's headlines have been as varied as they are unwanted, from the doping allegations against Mo Farah's coach, Alberto Salazar, at Nike Oregon Project and the ongoing United States Anti-Doping Agency investigation into Salazar, to the 28 athletes currently facing disciplinary action from the International Association of Athletics Federations after their urine samples from the 2005 and 2007 Worlds were  analysed for a second time.
Then there is the less high-profile situation of Russia's decision not to select any race walker trained by Viktor Chegin, their athletics body's former head coach, after at least 20 of his walkers were handed varying doping sanctions.
The most damaging development is the database of 12,000 samples from 5,000 athletes leaked from within the IAAF, showing myriad suspicious tests, to the degree that the scientists who investigated them claimed a third of medals in endurance events at the Olympics and World Championships between 2001 and 2012 were won by athletes with abnormal readings in their blood passport.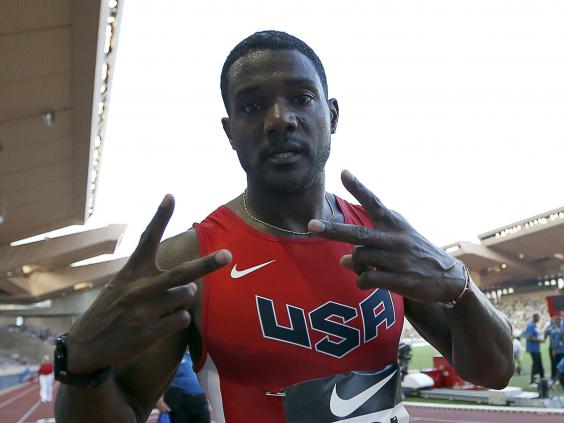 This is not necessarily indicative of doping – such readings can be caused by illness, pregnancy or altitude training. But the eminent physiologist Michael Ashenden, who has made the fight against doping his life's work, was left in no doubt that athletics has a widespread problem. Robin Parisotto, who also worked on the exposé of the suspicious tests, said: "Never had I seen such an alarmingly abnormal set of blood values."
Just when a global audience should be marvelling at the feats of the athletes, rumour and innuendo about doping is overshadowing everything on the track. The IAAF's response has been curious; they have come out fighting to defend their sport and Seb Coe, who hopes to be elected as the body's new president on Wednesday, has described it as a "declaration of war", dismissing Ashenden and Parisotto as "so-called experts".
The response was utterly baffling from a figure who has been strongly outspoken against drug cheats in the past and who wants an independent anti-doping body to be set up to tackle and speed up the action taken against doping misdemeanours. Ashenden this week wrote an eye-catching and at times emotive 2,000-word open letter to Coe to address his remarks. He said: "Does the IAAF pursue its anti-doping mandate with the same single-minded, all-consuming dedication that athletes adopt in their pursuit of winning? Based on what I saw in the leaked database, my view is no."
One only has to look at the IAAF's current spending to see that not enough is being done. Their annual outlay on anti-doping is £1.3 million (£2m if including staff and litigation costs) – in contrast to the £6m spent by cycling, which has a far smaller pool of people to test. Admittedly, in cycling much of that budget comes from the teams, but the IAAF do not have that same option and are often dragged down by poor national federations, Jamaica and Kenya being two examples of those who have been given their comeuppance by the World Anti-Doping Agency.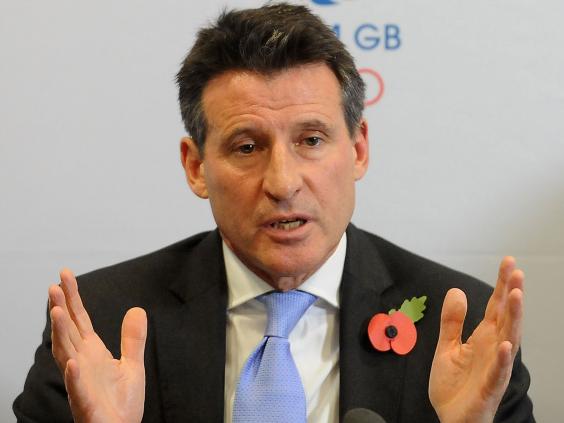 But the IAAF whistleblower was clearly someone who felt that not enough was being done to tackle the problem of drugs in the sport. One insider in the organisation whom I spoke to this week made it abundantly clear that money and manpower will be thrown at the issue whether it is Coe or Sergey Bubka, the only other candidate, who is elected president in Beijing, "since the credibility of the sport depends on trust".
If elected, Coe has pledged $100,000 (£64,000) over a period of four years to each of the 214 national federations thanks to the reserve of money built up during Lamine Diack's tenure as president, which begs the question: why was more of that reserve not diverted towards eradicating the cheats before?
Since his "declaration of war" pronouncement, Coe has been less all-guns-blazing, rightly describing the fight against doping as one that the sport cannot afford to lose while also raising his personal fears that Justin Gatlin could become the star of the World Championships.
At every Worlds, the men's 100  metres is the central attraction, but this year's race also nicely summarises the problems athletics currently faces, a sort of good-versus-evil tussle between Usain Bolt, who remains the sport's shining star, and the two-time convicted doper Gatlin.
There are those who believe Gatlin gets too much of the flak for the ills of doping but it is worth noting he has unconvincingly stuck to the same story over the failed tests: that the first in 2001 was a result of medication for attention deficit disorder and the second, five years later, came from a rogue masseur rubbing testosterone cream into his legs.
With his past and the fact that, aged 33, he is faster than he was when winning the Olympic and world sprint titles in 2004 and 2005 respectively a big question mark remains every time he crouches in the blocks, even more so should he win a sprint treble at the Bird's Nest stadium, which on paper looks perfectly plausible.
He argues that he has refined his technique and that his athletic age is six or seven years less than his real age because of the time he spent out of the sport serving his bans.
Some say athletics relies too much on Bolt, and it is certainly the case that it needs him now more than ever. The indications are that he is getting back to his best form – his consistency at last month's Anniversary Games in London is proof of that, and his training group hints he is running at 9.7 seconds in practice.
Overall, though, the sense is that things are going to get worse before they get better when it comes to doping allegations. Hajo Seppelt, the German journalist who spilt the beans in a TV documentary, has already promised further revelations on Sunday evening.
And the British 800m runner Lynsey Sharp made a valid point in the wake of the IAAF 28 and the potential reallocation of medals. She wrote: "So in 2025 will we be saying the same thing about this World Champs? Too little too late." She is not alone in that thought.
--
British gold - best bets
Mo Farah (5,000m/10,000m)
Over the longer distance he is arguably Britain's best banker for gold in Beijing
Greg Rutherford (long jump)
A world title would complete the set after Olympic, European and Commonwealth crowns
Katarina Johnson-Thompson (heptathlon)
The big question is how her knee has recovered from the European Indoors
Jessica Ennis-Hill (heptathlon)
Olympic champion is still not back to her best but gold remains a possibility
Christine Ohuruogu (400m)
Big ask on current form but defending champion tends to turn it on for the big occasion
Reuse content