It was a fight for the ages, a rare bout that lived up to the hype, exceeded it and then some.
Both fighters were downed, both spent seconds dazed and dawdling yet both dished out punishment beyond compare, two of the strongest heavyweights trading blows with extraordinary speed and precision.
But only one could win, and Anthony Joshua's eleventh-round uppercut, the right-hand closing bell, brought a roaring Wembley to its feet. 
Tyson Fury might well be next, but his name shouldn't even cross people's lips yet. 
The numbers behind Joshua vs Klitschko
The numbers behind Joshua vs Klitschko
1/20 Joshua vs Klitschko career in numbers

Anthony Joshua can add the WBA heavyweight title to his IBF belt when he fights Wladimir Klitschko at Wembley Stadium on Saturday. Here we take a look at the fight in numbers.

Getty

2/20 18

Joshua has had only 18 professional fights, yet is the favourite to beat one of the finest heavyweight champions in history.

Getty

3/20 68

Klitschko has had 68 professional fights, which is already over a third more than the fighter widely considered to have preceded him as the world's leading heavyweight, Lennox Lewis.

Bongarts/Getty Images

4/20 18

He has stopped all 18 of his professional opponents inside the distance, giving him a 100 per cent knockout record.

Getty

5/20 78

The percentage of opponents Klitschko has stopped inside the distance. He has won 64 of those 68 fights, and 53 via stoppage.

AFP/Getty Images

6/20 3

The number of world heavyweight title fights he has been involved in - against Charles Martin, Dominic Breazeale, and Eric Molina, all of America.

Getty

7/20 3

The number of fights in which Klitschko has been knocked out. Only one of his four defeats - against Tyson Fury in November 2015 - came on points.

Bongarts/Getty Images

8/20 3

The number of recognised professional titles Joshua has won. He is the reigning IBF heavyweight champion, and once held both the British and Commonwealth titles.

Getty

9/20 3

Klitschko held three separate, recognised versions of the heavyweight title until he was defeated by Tyson Fury: those from the WBA, WBO and IBF. He has never simultaneously held all four.

AFP/Getty Images

10/20 5

Five of Joshua's 18 opponents were stopped inside a round. Emanuele Leo, Hector Alfredo Avila, Matt Legg, Michael Sprott and Gary Cornish were all unable to survive even three minutes with him.

Getty

11/20 358

The total rounds the Ukrainian has boxed as a professional, which gives him 314 more than Joshua.

Bongarts/Getty Images

12/20 7

The highest number of rounds any of Joshua's fights have lasted. First Dillian Whyte and then Breazeale proved his most resilient opponents.

Getty

13/20 18,240,000

The value, in pounds, of the winning purse bid for Klitschko's fight with Alexander Povetkin, which was held on 5 October 2013, the same night Joshua made his professional debut.

Bongarts/Getty Images

14/20 7

Joshua's age in years when Klitschko made his professional debut, in November 1996 against Fabian Meza. The Briton was six when Klitschko won Olympic gold at Atlanta '96.

Bongarts/Getty

15/20 18

Klitschko has made 18 successful defences of a world heavyweight title. He remains seven shy of the all-time record held by Joe Louis.

Getty Images

16/20 1

Olympic gold medals won. Joshua's came at London 2012.

Getty

17/20 1

The number of Olympic gold medals won. Klitschko took his at Atlanta in 1996.

18/20 44

The number of rounds he has boxed as a professional. Klitschko surpasses that in his five most recent fights alone.

Getty

19/20 8

Eight of Klitschko's fights have gone the 12-round distance. Joshua, in contrast, has never fought beyond the seventh round.

Bongarts/Getty Images

20/20 90,000

The number of spectators expected to attend Saturday's fight, a post-war record for a boxing event in the UK.

Getty
For now the focus should be on the two boxers that combined to bring us a brilliant fight, and Anthony Joshua, who won with such grit and style. 
But what did we learn? Here are five things...
1. JOSHUA IS THE REAL DEAL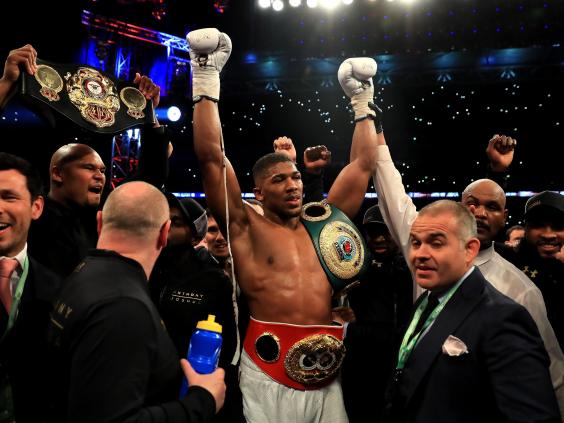 He was perhaps fortunate to win his Olympic gold medal at London 2012, and also became the IBF heavyweight champion in kind circumstances. However his defeat of Klitschko, which also earned him the WBA title, came after he had had to prove his heart by recovering from an exceptionally-heavy sixth-round knockdown. Joshua long appeared on the verge of defeat, and was struggling to dominate his experienced opponent, before transforming the fight and his career with that outstanding uppercut in the 11th round.
2. JOSHUA HAS STAMINA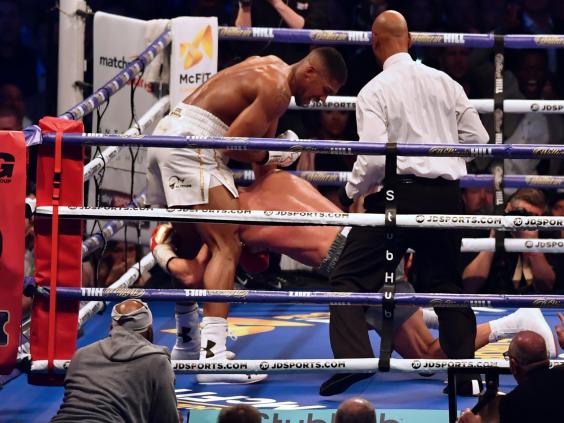 Concerns surrounding Joshua's potential largely surrounded whether he had the stamina to last into the so-called championship rounds.
He had never previously fought beyond the seventh, but against Klitschko - a seasoned 12-round fighter - after having been knocked down, he gradually recovered to increase his intensity in the final rounds, leading to the impressive stoppage.
3. KLITSCHKO IS FAR FROM FINISHED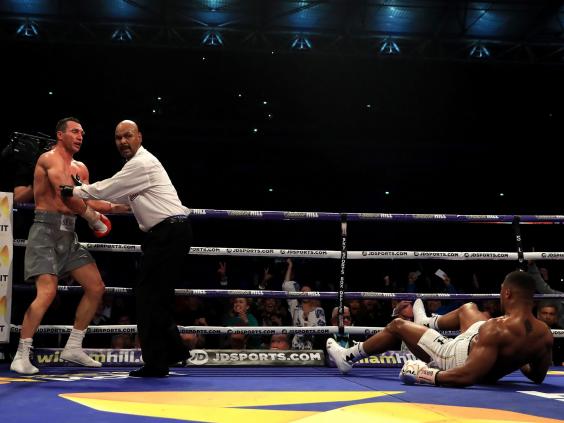 He may not be the fighter he was at his exceptional peak, and he will decline further as a consequence of such a bruising fight, but - beyond Joshua and Tyson Fury - it would be difficult to argue against him beating any of the world's other leading heavyweights.
From the point of his recovery from the first knockdown to the 11th-round stoppage, he used his experience, intelligence and a wide variety of skills to outbox the champion. Joshua deserves significant credit for this victory.
4. HEAVYWEIGHT BOXING CAN AGAIN THRIVE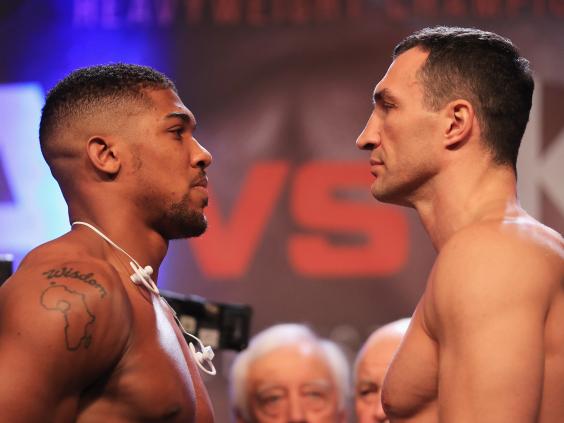 Throughout their dominance of the division from the point of Lennox Lewis' retirement, the Klitschko brothers Wladimir and Vitali were long considered responsible for how dull heavyweight boxing became.
They won almost every fight they were involved in with such ease, and so little drama, that many of their match-ups were widely overlooked.
It is far from their problem that so few challenged them, but there have also been false dawns, such as the revival briefly threatened by David Haye.
With an exciting fighter like Joshua now the leading champion, and rivals like Deontay Wilder and Fury capable of excelling, the division has its most appeal since Lewis' peak.
5. JOSHUA HAS COMPOSURE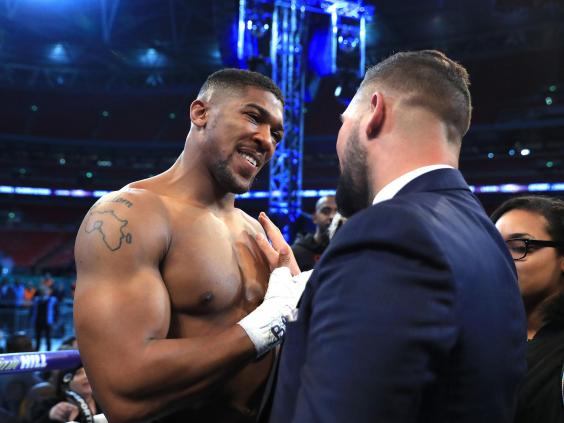 Composure is perhaps the most underrated asset any fighter can have, and Joshua demonstrated it in abundance. Carl Froch recently spoke of how on the long ringwalk at Wembley it is easy for a fighter to struggle mentally. Joshua remained a relaxed figure throughout his, did not panic when he was knocked down, and resisted the urge to go toe-to-toe - buying himself time to recover and slowing the action down - until sensing the right moment to pursue the knockout. Such clear thinking will serve him well.
PA
Reuse content