Cuban heavyweight Luis Ortiz has warned Anthony Joshua that he will knock him out "within eight rounds" should he be confirmed as the next mandatory challenger for the British world heavyweight champion.
Ortiz boasts a near perfect record of 27-0-KO23 and has claimed that – despite defeat – Wladimir Klitschko managed to expose a number of weaknesses in Joshua's game that he will be able to exploit.
"I feel more than ever that I will KO Joshua within eight rounds," Ortiz said in an interview with boxingscene.com.
Who next for Anthony Joshua?
Who next for Anthony Joshua?
1/6 Who next?

Joshua sensationally defeated Wladimir Klitschko - so who's next?

Getty

2/6 Deontay Wilder

A fight between Joshua and America's WBC heavyweight champion Wilder, 31, would likely prove the richest in the heavyweight division. The combination of two charismatic, explosive punchers would appeal both in the UK and the US, but may have such commercial potential that they would choose to delay until next summer. Wilder was ringside at Wembley, but has also been linked to fighting Tony Bellew.

Getty

3/6 Joseph Parker

New Zealand's WBO champion Parker carries less threat and appeal than Wilder but also represents less of a risk. The 25-year-old had been scheduled to fight Tyson Fury's cousin Hughie until injury ruled the challenger out, and is one of only two fighters against which a unification match-up could be made.

Getty

4/6 Wladimir Klitschko

The 41-year-old has already revealed he has a rematch clause he can take advantage of, and that only another showdown with Joshua is capable of convincing him to fight on. Joshua has also already said he would be willing to fight the Ukrainian again, but beyond financial gain there seems little benefit for the champion. Having already beaten him so entertainingly, Klitschko represents a high-risk, low-reward opponent.

Getty

5/6 Tyson Fury

Immediately after his defeat of Klitschko, Joshua called out the fighter who is quickly becoming his biggest rival. The 28-year-old Fury unsurprisingly responded on Twitter, writing "challenge accepted". Both seem confident of victory and willing to fight each other, both have beaten Klitschko and both represent the other's most intriguing opponent within the UK. Fury's biggest challenge could yet come in regaining his boxing licence amid his struggles with depression.

Getty

6/6 Tony Bellew

The former WBC cruiserweight champion's unexpected defeat of David Haye has given him far more appeal in the heavyweight division than any would have predicted. He seems incapable of providing Joshua with much of a test, but the money involved in fighting the champion will become such that any potential offers will be tempting. A match-up between the two is also straightforward to make, given they are both promoted by Matchroom. The biggest question may be whether Matchroom would rather use the 34-year-old Liverpudlian to further build Wilder's reputation before the American eventually fights Joshua.

Getty
"I saw weakness. I saw a fighter that can be dropped with one punch.
"To me, Klitschko let him off the hook. I wouldn't have. I would have had him out of there in that sixth round.
"If he likes he can just give up the belt but if not then October or November sounds good to me so it's your move boy. To be the best you have to fight the best."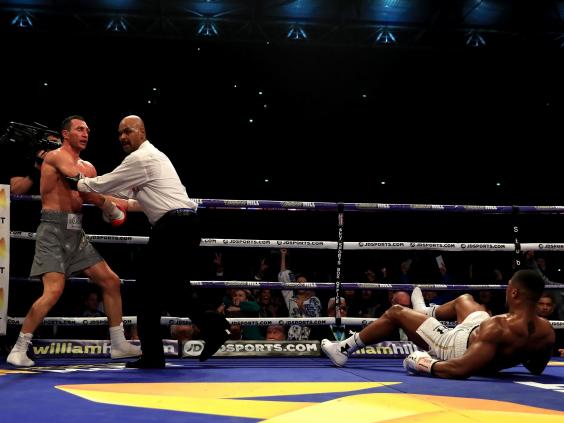 However, Ortiz is not entirely confident that he will be given the fight against Joshua.
Ahead of his flight with Klitschko at Wembley Stadium, the WBA confirmed that Joshua could be granted a "special permit" not to fight the mandatory challenger if there was a "very serious" alternative.
"It's an open window," WBA president Gilberto J Mendoza told Sky Sports.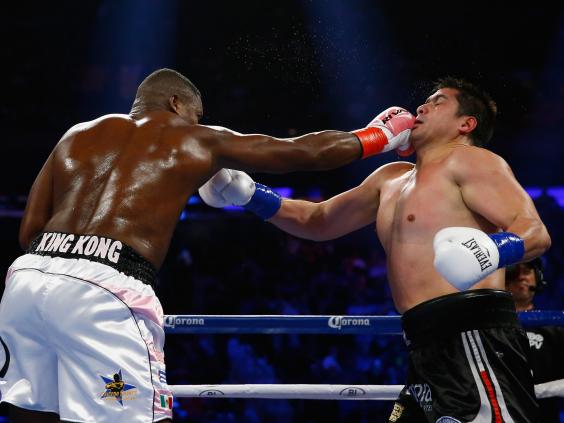 "The winner is entitled to ask for a special permit if the event merits it. But Ortiz is the mandatory contender.
"It's in writing that Luis Ortiz should be the next opponent for the winner. I know sometimes boxing allows things to happen in a different way - it would have to be something very important to consider [Ortiz not fighting the winner]."
And Ortiz has since claimed that his formidable record may see Joshua attempt to duck him.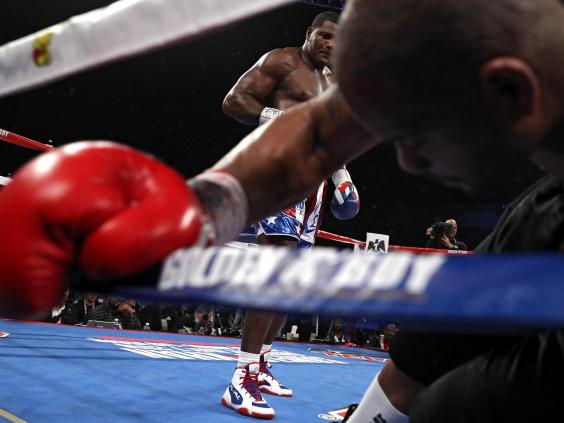 "I also feel that after Klitschko dropped Joshua with one punch that Eddie Hearn will never let Joshua get in the ring with me," he added.
"You heard it yourself, how Joshua didn't mention my name knowing I'm next for him but he called out Fury after," he said.
"It's my time and I want my WBA belt so yeah I'm calling Joshua out."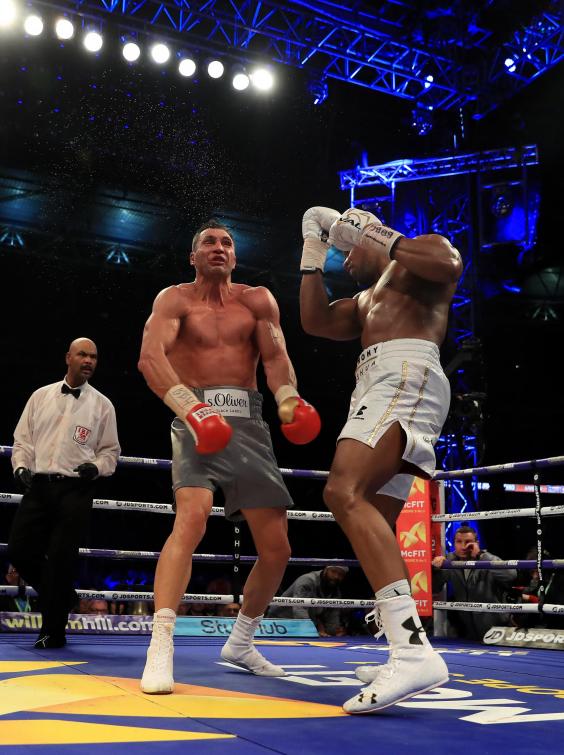 Joshua's next move in the sport is not clear, with a number of men lining up for their shot against the undefeated 27-year-old.
Klitschko has a rematch clause in his contract with Joshua, while the Bulgarian Kubrat Pulev – who has only ever lost once in a 26-fight career – is the mandatory challenger for the IBF title.
Meanwhile Joshua called out his compatriot Tyson Fury in the ring after beating Klitschko on Saturday night.
Reuse content