It is 15 years since Britain last staged a credible world heavyweight title fight – let's pass on the David Haye-Audley Harrison farce in 2010 – but this summer Tyson Fury will make a worthy challenge for the crown on home territory. 
The big man from Manchester is set to face either Wladimir Klitschko or Deontay Wilder, who both hold versions of the title, and my plan is for it to take place at a London football ground.
The London Docklands Arena was where the then champion Lennox Lewis KO'd South African Frans Botha, back in July 2000 – the first heavyweight title fight in Britain since Frank Bruno-Oliver McCall in 1995 – but bigger venues like Wembley and Arsenal's Emirates Stadium are in the mix for this.
I flew to New York last week on business and had talks with representatives of both Klitschko and Wilder, as well as their respective TV companies, HBO and Showtime. They all seem keen on a fight with Fury, because he's a genuine contender who is bringing a fresh look to the division.
He will definitely meet one of them. One hundred per cent. We haven't reached agreement on anything yet but both champions seem up for it and Tyson will choose the one he wants. Obviously, his preference is Klitschko and I want him to have every advantage, which is why I will do all I can to put it on over here.
Fury is the mandatory WBO challenger for Klitschko, who must first defend his other belts –the WBA, IBF and IBO – against the undefeated American Bryant Jennings at Madison Square Garden on 25 April. Let's be honest, Klitschko has been a good champion but he bores the pants off you, whereas Fury is over a decade younger, has more pizzazz and his giant physique even outmatches the Ukrainian's.
Fury would be too mobile for him. He has a fantastic jab, a decent boxing brain and a good chin.
The WBO has stated categorically that after Klitschko meets Jennings he has 30 days to negotiate with us. Obviously, it's all about money if the fight is to take place over here but I think we can get there. This won't be Klitschko against one of his hand-picked pushovers but if for some reason he doesn't fancy it and ducks out, he must vacate the title.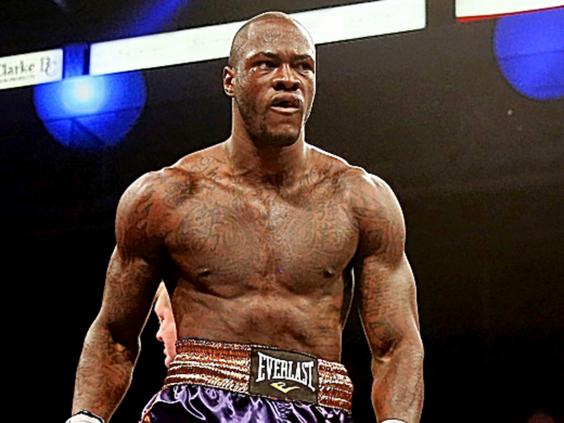 In that case, Wilder – who now has the WBC belt held for so long by Wladimir's big brother, Vitali – is ready and willing to make the transatlantic trip. He has already fought here once – albeit, rather briefly against Audley Harrison – on my promotion. BoxNation and HBO are pushing hard for the Klitschko fight and HBO's president, Ken Hershman, will be at London's O2 ringside tomorrow night when Fury meets Christian Hammer.
Of course, all this depends on Fury coming through without mishap against the Germany-based Romanian, whom is no stiff. He is a rated fighter so this is a big gamble. But one of the things I like about Tyson is that he's prepared to take risks.
I confess I am a Fury convert. I wasn't a great believer at first, though I've always known he has heart, having seen him get up off the floor to win. He impressed me with the way he beat my man Dereck Chisora last time out. He dominated the fight, adapting his style by switch-hitting, so leaving Chisora totally bewildered.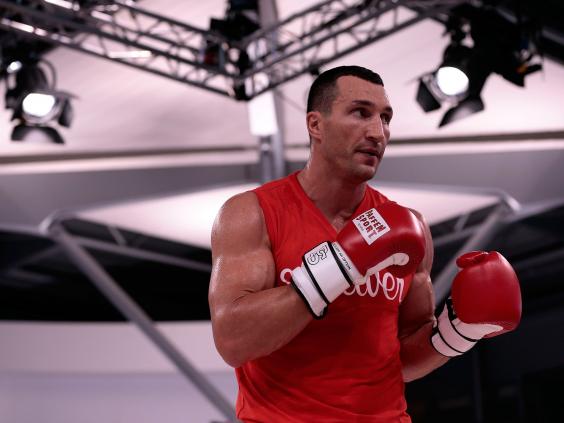 Fury can be infuriating with some of his antics. He's certainly colourful, sometimes a bit too colourful with his language, which has cost him a good few quid in fines from the Board of Control, but recently he seems to have curbed his tongue and I suspect this may be his father's influence.
Fury Snr, who I remember from his days as Gypsy John when he fought for the British heavyweight title, is back home after spending five years at Her Majesty's pleasure for assault.
Tyson's dad named his eldest son after his own ring hero and was much involved in his early career. Tyson is obviously delighted he is back in his camp and will be at ringside again. It seems to have given him even more motivation.
Personally, I think the heavyweight division is as exciting now as it has been for the last 10 or 15 years – probably since the days of the other Tyson.
Dad's army
John Fury won't be then only dad keeping fatherly watch on his offspring on Saturday. Inevitably Chris Eubank will be posing and pouting as young Christopher engages with Russian Dmitri Chudinov for the WBA's interim world middleweight title.
Chudinov is  yet another of those unbeaten invaders from the east who are beginning to dominate rings in the west. I wouldn't put him in the class of the GGG man – Gennady Golvkin, who showed why he is the best fighter in the world with his dismantling of Britain's Martin Murray but Eubank Jnr.  has to demonstrate that he's learned from that narrow defeat by Billy Joe Saunders.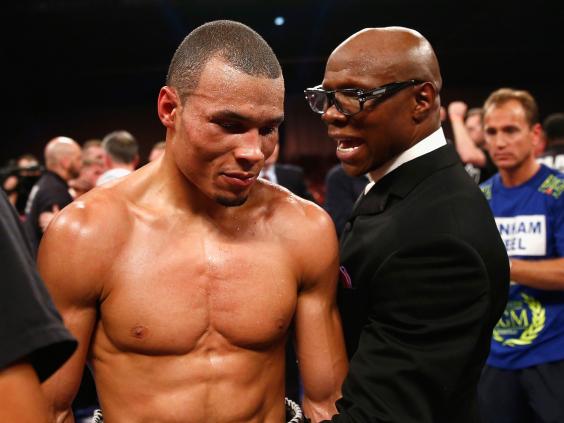 Eubank Jnr. has pedigree, speed and great heart but he also has quite a few faults which I hope his observant but over-protective old man has been ironing out.
TV battle for Mayweather-Pacquiao
So  the big one is finally signed and sealed, and will be delivered in Las Vegas on 2 May. But other scraps remain to be resolved over Mayweather v Pacquiao, not least who wins the TV rights in this country. Sky are in the bidding, but for nearly the last three years all Mayweather's fights have been on BoxNation, who have also shown Pacquiao's last three. So we are certainly in there punching.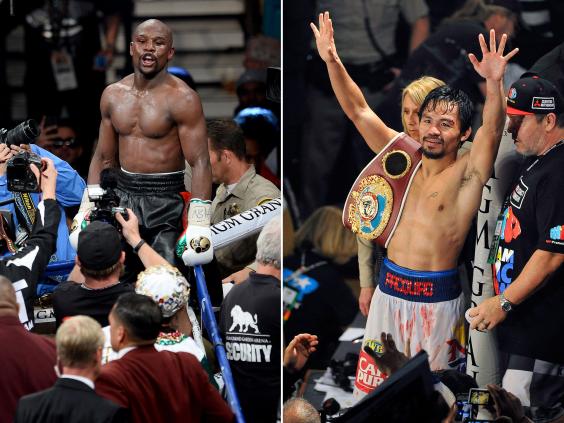 But I believe any suggestion that ITV will fork out the cash for a contest that starts at four in the morning is a total non-starter. However, it is good that they are returning to boxing with the Carl Frampton-Chris Avalos world title fight in Belfast on Saturday. It should be a relatively comfortable night for the Ulsterman and we've staggered our two major  fights at the O2 so they don't clash with ITV's late night screening.
To subscribe to BoxNation go to boxnation.com
Reuse content