The word from America is that the current anti-Islamic backlash because of the ghastly atrocities that are happening in the Middle East threatens Amir Khan's prospects of a mega fight against Floyd Mayweather Jnr next.
I know at least one major promoter who thinks Khan, as a Muslim, would be too risky a sell to the US public in the circumstances. Personally, I doubt this is the case, though it has to be a worry, especially as he is due to fight again there in December.
It would be very unfair if Amir's career is tainted by Islamophobia. He has never worn his religion on his sleeve, unlike another former British world champion, Naseem Hamed, who even had a chanting mullah leading his ring walk at the MGM Grand in Las Vegas when he fought Marco Antonio Barrera back in 2001.
The atmosphere then was pretty hostile so imagine what it would be like now.
Actually, Khan is quite popular over there and has always strongly condemned Islamic extremism, as has Muhammad Ali.
Career in pictures: Floyd Mayweather
Career in pictures: Floyd Mayweather
1/6 Floyd Mayweather

Floyd Mayweather triumphs in his rematch against Maidana last month by a unanimous decision, making easier work of his opponent than in their first bout

REUTERS/Steve Marcus

2/6 Floyd Mayweather

Floyd Mayweather and Marcos Maidana square off during their press conference to promote their rematch for September 2014

GETTY IMAGES

3/6 Floyd Mayweather

Floyd Mayweather hands previously unbeaten Saul Alvarez a boxing lesson and leaves him slumped and desolate in his corner in September 2013

Getty Images; AP

4/6 Floyd Mayweather

Floyd Mayweather throws a jab to the face of Robert Guerrero during his comfortable win in May 2013

5/6 Floyd Mayweather

Floyd Mayweather is forced against the ropes in his last fight, against Miguel Cotto but prevailed by a unanimous decision in 2012

AFP/Getty Images

6/6 Floyd Mayweather

Floyd Mayweather knocks out Victor Ortiz in the fourth round of their 2011 bout at the MGM Grand, Las Vegas

AP
Some think Khan would have a reasonable chance against Mayweather as his hand speed is the one thing that the ageing American would have difficulty in countering. One thing for sure – other than Manny Pacquiao, it's the biggest fight out there for the Money Man.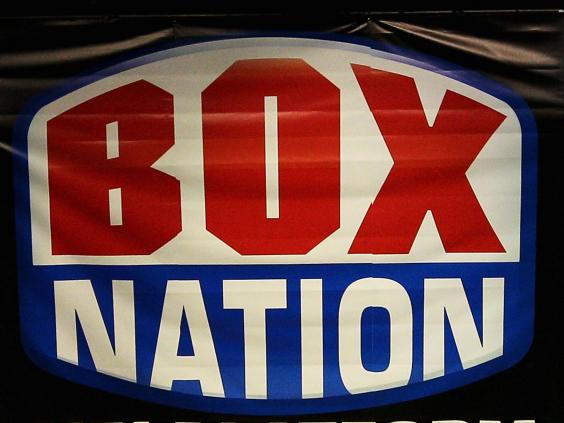 To subscribe to BoxNation, visit boxnation.com
Reuse content