I am very concerned about the diminishing number of black youngsters coming into boxing.
It is becoming much more of a middle-class sport and proportionately it attracts many more white kids than from the ethnic minorities these days.
We seem to be following a similar trend to the United States, where far fewer men of Afro-Caribbean heritage are pulling on the gloves. Instead they are lured into less hazardous yet often equally rewarding pursuits like basketball and American football.
Here it's football, rugby and athletics which are the main attractions, especially as there is now big money to be earned in these sports.
I also find it surprising that while in the past Africa has produced outstanding world champions, among them Azumah Nelson, Hogan Kid Bassey, Dick Tiger and Lotte Mwale, this has tailed off.
And why has Africa, where boxing has always been a major sport, never unearthed a world heavyweight champion?
Where is boxing's Didier Drogba or Yaya Touré?
Great boxing rivalries
Great boxing rivalries
1/10 Muhammad Ali vs Joe Frazier – 1971, 1974 & 1975

Possibly one of the greatest rivalries of all time, not just in boxing but in any sport. These two titans met three times, with Ali taking home the spoils 2-1. The first was known as the 'Fight of the Century' in which two undisputed title holders came together, it ended with Frazier winning after 15 rounds via unanimous decision. The final fight was dubbed 'Thrilla in Manilla', where Ali retained all three of his heavyweight titles.

GETTY IMAGES

2/10 Joe Louis vs Max Schmeling – 1936 & 1938

Among two of boxing's most historical fights. With Schmeling's origins of Nazi Germany, these two represented something a little more than just two heavyweight boxers at their peak coming together. Louis was undefeated coming into the first fight while Schmeling already had 60 fights under his belt. The German won it with a 12th round knockout. By the time the pair met again, Louis had won the world Heavyweight title. It only took him one round to knock out Schmeling. Louis' performances gained him national recognition and became one of America's first African American heroes.

GETTY IMAGES

3/10 Micky Ward v Arturo Gatti – 2002, 2002 & 2003

The first time these two met proved to be The Ring Magazine's 'Fight of the Year'. A famous left hook body shot in the ninth brought Gatti to his knees and proved the deciding factor in the judges' decision. A rematch was agreed immediately with Gatti knocking Ward down in third, however the American managed to finish the fight before losing by decision. The final fight also won The Ring Magazine's fight of the year, Ward knocked down Gatti in the sixth, but before the referee could count to ten, the bell sounded. Gatti was able to come back and win via unanimous decision.

GETTY IMAGES

4/10 Nigel Benn v Chris Eubank – 1990 & 1993

In what was initially a fierce domestic rivalry, became one of world interest between these two British greats. Eubank was originally the challenger and began shouting out for Benn after only 10 fights. After winning his WBO middleweight title, Benn agreed to face Eubank. With each fighter saying they were going to knock the other one out, it was the challenger that actually did. With a technical knockout in the ninth round. The re-match was watched by half a billion people worldwide, with both defending titles it was so even, it ended in a draw.

GETTY IMAGES

5/10 Gene Tunney v Jack Dempsey – 1926 & 1927

Fighting twice, these bouts have gone down as two of the most famous in boxing history. Tunney won the first over 10 rounds via unanimous decision. The second is why these two were forever known in boxing history. In the seventh round Dempsey threw a flurry of punches to knock Tunney down for the first time in his career. The referee couldn't count until Dempsey had reached a neutral corner. He didn't oblige, buying Tunney valuable time. Tunney managed to rise at a time many say was over ten seconds. This is why the fight is known as the Long Count. Tunney went on to knock down Dempsey in the eighth and win by unanimous decision.

6/10 Manny Pacquiao v Juan Manuel Marquez – 2004, 2008, 2011 & 2012

One of the greatest modern day rivalries which will go on to be imprinted in boxing's history. Having fought four times to this day, Pacquiao has won two, Marquez one and the other being a draw. Marquez winning the most recent with a sixth round knockout, handing the Pac-Man back to back defeats. The Ring Magazine awarded it not only 'Fight of the Year' but also 'Knockout of the Year'.

7/10 Ken Norton v Muhammad Ali - 1973, 1973 & 1976

Ali's second defeat came to the man known as 'The Black Hercules'. In what was their first fight, Ali was the 5-1 favourite and had won 10 fights since his first lost to Frazier. Norton broke Ali's jaw in the fight, despite The Greatest carrying on, he lost on a split decision. Six months later, Ali avenged Norton winning also on a split decision and re-gaining his NABF Heavyweight title. The third and final fight was some three years later after Rumble in the Jungle, Ali won via unanimous decision.

8/10 Marco Antonio Barrera v Erik Morales - 2000, 2002 & 2004

Involving two of more modern days most famous Mexican boxers, the Barrera v Morales trilogy is a famous one, spanning over three different classes. Their first fight was in the super-bantamweight division with both holding titles. Morales won the first on a close split decision. Deciding to move up classes, Morales went to Featherweight, where again he met Barrera for a title match. This time Barrera won, in what was Morales' first ever career defeat. The third and final time they met was in the Super-Featherweight division, where again Morales lost and with it his WBC title.

GETTY IMAGES

9/10 Riddick Bowe v Evander Holyfield - 1992, 1993 & 1995

These two Heavyweight giants came together three times in a famous blockbuster conquest. In the first fight, Holyfield walked in with Lineal, WBC, WBA & IBF Heavyweight titles having beaten Buster Douglas and George Foreman. Bowe had never tasted defeat and to everyone's surprise, won via unanimous decision. The re-match went the distance with Holyfield winning on a split decision. This was Bowe's first and only career defeat. The third, unlike the other two, was ended after eight rounds when Bowe knocked out Holyfield.

GETTY IMAGES

10/10 Sugar Ray Leonard v Thomas Hearns – 1981 & 1989

These two first met in a heavyweight clash with both boxers' welterweight titles on the line. Ray Leonard known for his boxing skill, and Hearns for his vicious punching. The epic battle lasted 14 rounds before Leonard unleashed a series of punches, forcing the ref to stop the fight. The re-match, known as 'The War', had both fighters again holding titles, this time in the super-middleweight class. After 12 rounds of back and forth punishment, the fight was scored as a judge's draw. The two never fought again with Hearns moving to light-heavyweight.

GETTY IMAGES
Fighting the Klitschkos is like hitting a Berlin wall
It is surely no coincidence that as we celebrate the 25th anniversary of the fall of the Berlin Wall, the world of boxing is witnessing the rise of the heavy mob from eastern Europe.
In Hamburg on Saturday night a world heavyweight championship will be contested by a Ukrainian and a Bulgarian. It shows the way boxing has been heading since the Iron Curtain was lifted.
A division that was once almost the exclusive domain of big Americans has been dominated for almost two decades by even bigger men from what used to be the Soviet bloc – principally the giant Klitschko brothers.
With big brother Vitali,  the former WBC champion, having retired to tread the even more treacherous political ring as mayor of his home town Kiev, Wladimir Klitschko makes his 17th successive defence against the undefeated Kubrat Pulev. It should be a relatively comfortable night for Wladimir.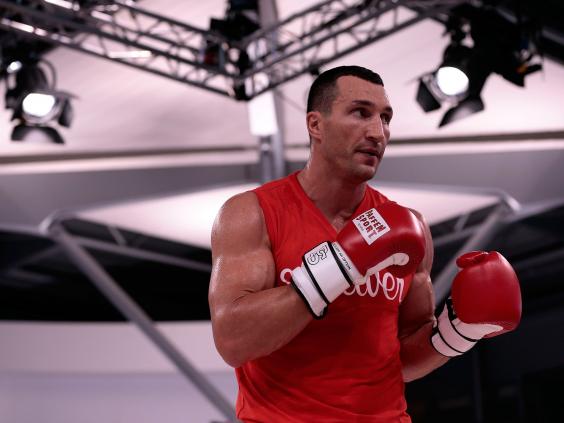 At 38 he is at that dangerous age when any bout could be a fight too far. But like Floyd Mayweather Jnr, another who matured in middle age, he keeps himself in marvellous nick.
Like most eastern Europeans he's a product of the old Soviet system and the correct way they box. He shrewdly uses all his physical attributes, notably his height and jab, but like his brother he's never been able to master fighting inside. Which is why Dereck Chisora gave Vitali a lot of problems.
I have always been an admirer of the dignified Klitschkos, true gentlemen and scholars. Both are multi-lingual and hold doctorates in sports science and philosophy.
Americans may dismiss them as robotic ringers for Rocky foe Ivan Drago, but for ages now the US haven't had anyone better. Indeed, currently they've hardly had anyone at all apart from Deontay Wilder, a fearsome hitter who has yet to be properly tested.
I hope Wlad the Impaler wins this one, and also his next bout because after that he must defend his WBO belt against the winner of the upcoming ExCel domestic dust-up between Chisora and Tyson Fury on 29 November.
Who knows, by then the man mountain K2 might be ready to be conquered.
The Alien falls back to earth
So, The Alien is human after all.
And after finally being brought down to earth by The Krusher, Russian Sergey Kovalev, yet another beast from the East, Bernard Hopkins leaves us with what may be his parting shot.  "Fans want to see one title, one belt," he said, declaring that unification is now the name of the game.
Well up, to a point. It is true that fans always knew who the champions were in times when there was just one title instead of the current alphabet maze, but that often led to good fighters being frozen out of title shots. Charley Burley, arguably the greatest fighter never to win a world and who even the incomparable Sugar Ray Robinson chose to avoid, is just one example.
These days those from the 'who needs him' brigade would certainly get a crack at one belt or another, of which I accept there are too many. Two would be about right, and so much easier to unify.
But come on, football has gone down the same complex route with a multitude of clubs going into Europe from domestic competitions whereas it used to be just a couple. Of course, it is all driven by television, and to generate income, just as it is in boxing.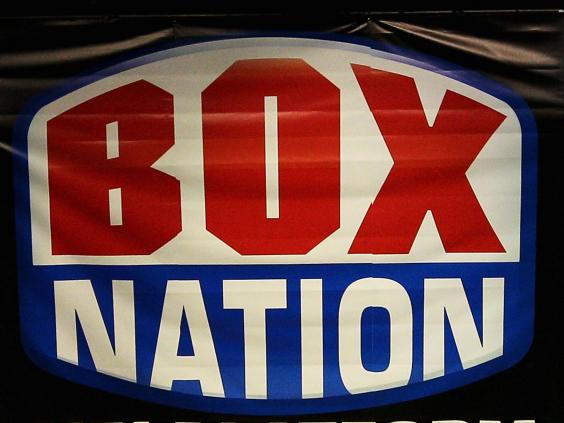 Subscribe to BoxNation at www.boxnation.com
Reuse content