There is an alarming sparkle in the eyes of Gennady Golovkin when he recalls his brief nights in the boxing ring and becomes oddly animated from about the same distance as he throws his lethal punches.
Golovkin was in London on Monday to promote his fight in September against the Mexican idol Saul Canelo Alvarez in Las Vegas on September 16. Alvarez was at his side, a translator doing his best to lift the Mexican's often low-key responses.
Golovkin has mastered the English language since winning the world middleweight title one night seven years ago in Panama when he was just one of a growing pile of anonymous, often exotic and generally dangerous boxers from the old Soviet Union.
He has been the number one from that fertile region for a few years now, a man seemingly capable of endless cruelty inside the boxing ring.
Alvarez says less and loves his silences but in a brutal boxing career, which started when he was just 15, he has displayed enough casual violence inside the ropes to make even the hardened cynics at ringside exhale as he has finished men. They both, make no mistake, have a truly nasty side.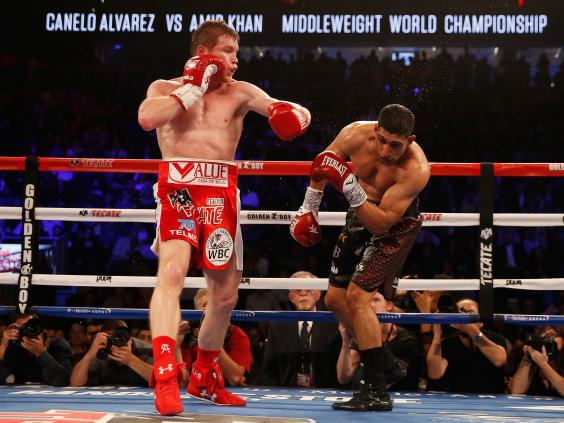 Alvarez has lost just once in 51 fights and that was when he badly miscalculated, pushed for a fight with Floyd Mayweather and struggled four years ago with the fading master's brilliance. "That boy has vanished," warned Alvarez on Monday and he is not exaggerating.
Golovkin could never persuade Mayweather to meet him at any weight and as their weary advisers explored the widening issues of compatible weights, the Kazak boxer went about his ruthless business. Earlier this year Golovkin went the distance for the first time in 24 fights and 18 of his previous 23 knockouts were in world title fights.
Golovkin is unbeaten in 37 with a total of 33 ending early and most painfully for his opponents. Golovkin's statistics have naturally led to favourable comparisons with the middleweight division's legends like Marvin Hagler and Carlos Monzon.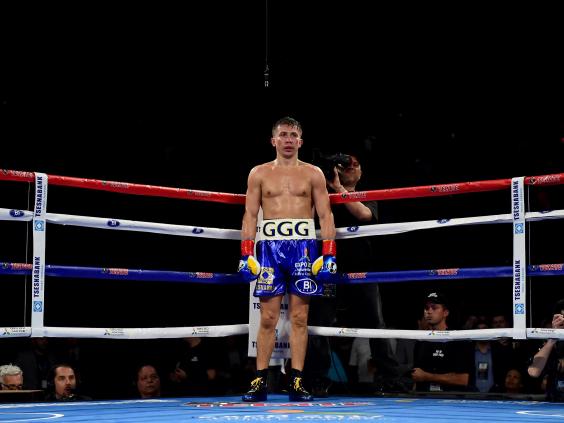 Both remain convinced in private that they have seen a way to win and that is always a sign that a great fight will happen. On Monday they eyed each other backstage during the television interviews, their suited chaperones whispering from behind a raised hand and the two boxers nodding or smiling.
There was more threat in the air away from the official conference than at any of the circus events we have sat through and enjoyed this year, and there was not one security guard separating the pair as they fulfilled their commitments with a professional grace and without any toxicity.
Both Golovkin and Alvarez have shown the power to end fights suddenly - they share a total of 67 stoppages - and there is a feeling that there will be very little dancing when they meet. Golovkin looked slightly jaded last time out and Alvarez fought twelve defensive rounds in his last fight; a repeat of either will not work.
Their fight is 21 days after Mayweather fights Conor McGregor, a showman who last boxed in the Dublin novice championship when he was just 16, in a neon spectacular in Las Vegas. The two fights will undoubtedly generate a combined total of a billion dollars in revenue, split unevenly and in favour of the retired Mayweather and novice McGregor.
"There is only one fight, that will not be a fight - this will be one of the great fights," Oscar De La Hoya declared on Monday, shaking his head in equal parts disgust and disbelief at the crazy fight. He is right, but there will also only be one winner at the bank.
Gennady Golovkin v Saul Canelo Alvarez will be on BoxNation
Reuse content