The decision by ITV to put boxing back on terrestrial television with the live screening of IBF super-bantamweight champion Carl Frampton's title defence against American Chris Avalos in Belfast on 28 February has taken the sport by surprise.
The deal was negotiated by Barry McGuigan, Frampton's manager and promoter, who sensed that the channel had cash to throw around after losing out on the Champions League – and saving the ditched Adrian Chiles' seven-figure salary.
But how much more they will plough into making boxing regular viewing remains to be seen. ITV's sport chief, Niall Sloane, describes it as their "first step back into boxing" and promoters are said to be queuing up. Yet the two main men are not among them.
To make it work, ITV would need to recruit more big-name fighters but most are attached either to Frank Warren or Eddie Hearn, and thus committed to subscription channels BoxNation or Sky.
One who isn't is the self-managed George Groves, who is with German promoters Sauerland, as is former British heavyweight champion David Price. Amir Khan is also a free agent, like the supposedly comeback-making David Haye, but their financial demands may be beyond even ITV's budget.
One rising star who might be available is unbeaten super-bantam Kid Galahad. His fights have been screened by Channel 5, where Mark Pougatch, Chiles' replacement at ITV, was the main boxing presenter. He is set to front the ITV coverage.
Not that everyone is happy with the timing of ITV's return. Warren says it's  "crazy" that the Frampton fight is allowed to clash with the show he is promoting at the O2 the same night, featuring Tyson Fury and Chris Eubank Jnr: "It is unfair that fight fans should have to choose between the two. How can that benefit boxing?"
The Board of Control should have thought this through – as they should have done before allowing their best referee, Richie Davies, to quit in frustration at not being given major fights because he attended, as a fan, a promotion of which they didn't approve: David Haye v Dereck Chisora.
Jevans in the frame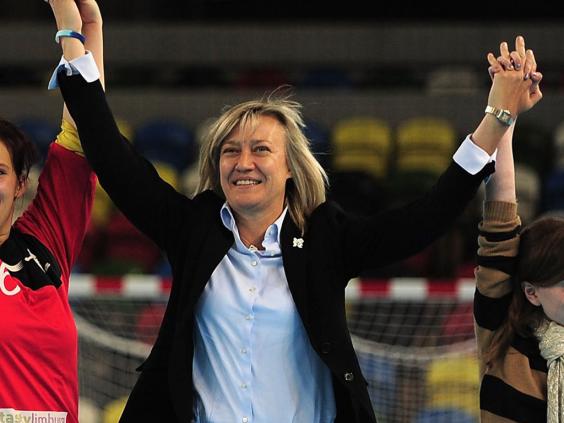 Our suggestion last week that the FA might hire a female as their new chief executive has led to growing speculation that the one they firmly have in mind is Lord Coe's former 2012 aide Debbie Jevans.
The formerJunior Wimbledon tennis champion is now in charge of organising this autumn's Rugby World Cup. FA chair Greg Dyke is believed to be happy to delay any appointment until Jevans, 53, has completed the oval-ball assignment.
Boot them out
Thankfully the International Olympic Committee have kicked into touch an outrageous proposal from Saudi Arabia that they should be allowed to bid for a men-only Olympics with the women's events taking place in Bahrain.
Under pressure, the Saudis sent two token females to London 2012 but they were back to their old chauvinistic ways with an all-male team in the Asian Games. Time the IOC told them to take a running jump out of the Olympics altogether until they cease their disgraceful sexual apartheid.
Ready to rumble?
Word is the Mayweather v Pacquiao superfight may be announced at the Superbowl today. Or maybe not...
Reuse content