Manny Pacquiao has agreed terms for the sensational fight against Floyd Mayweather this year, and is now waiting for his rival to sign up for the bout the world has been hoping to see for six years.
Top Rank, who promote Pacquiao, confirmed last night that the Filipino has signed off terms for contest, which has been scheduled for 2 May, while the company's CEO, Bob Arum, has further goaded Mayweather into signing the deal, telling the unbeaten American to "get some cajones".
"We are going to push this to the end. We're not going to let them off of the hook," Arum told Examiner.com. "We want this fight to happen. The public wants it. It's time to stop f****** around. He [Mayweather] needs to get some cajones. Even if it's a difficult fight to accept for him, he needs to take it and do the best that he can.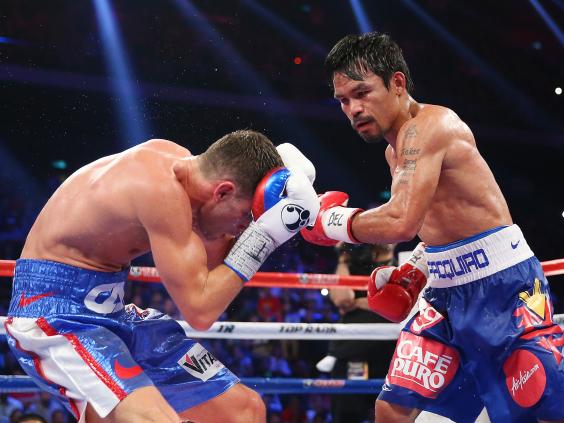 "As far as we are concerned, we've negotiated all of the points, and we are all in accord. Pacquiao signed off on everything, and we are ready to rumble. I can't say the same for the other guy, but that's not my job. The people representing the other guy have to deliver him, and that's what we are waiting for.
"Everything is agreed to. People need to understand that. everything is agreed to by my guy [Pacquiao] and his [Mayweather's] representatives. Manny has signed off, now we are just waiting for the other side to deliver Mayweather."
Career in pictures: Floyd Mayweather
Career in pictures: Floyd Mayweather
1/6 Floyd Mayweather

Floyd Mayweather triumphs in his rematch against Maidana last month by a unanimous decision, making easier work of his opponent than in their first bout

REUTERS/Steve Marcus

2/6 Floyd Mayweather

Floyd Mayweather and Marcos Maidana square off during their press conference to promote their rematch for September 2014

GETTY IMAGES

3/6 Floyd Mayweather

Floyd Mayweather hands previously unbeaten Saul Alvarez a boxing lesson and leaves him slumped and desolate in his corner in September 2013

Getty Images; AP

4/6 Floyd Mayweather

Floyd Mayweather throws a jab to the face of Robert Guerrero during his comfortable win in May 2013

5/6 Floyd Mayweather

Floyd Mayweather is forced against the ropes in his last fight, against Miguel Cotto but prevailed by a unanimous decision in 2012

AFP/Getty Images

6/6 Floyd Mayweather

Floyd Mayweather knocks out Victor Ortiz in the fourth round of their 2011 bout at the MGM Grand, Las Vegas

AP
Top Rank vice president Carl Moretti told ESPN last night: "Top Rank and Manny have agreed to the terms on our side. I don't know about the other side."
Reports have suggested that Pacquiao, who has lost two of his last five fights, is even willing to give Mayweather a 60 per cent cut of the revenue.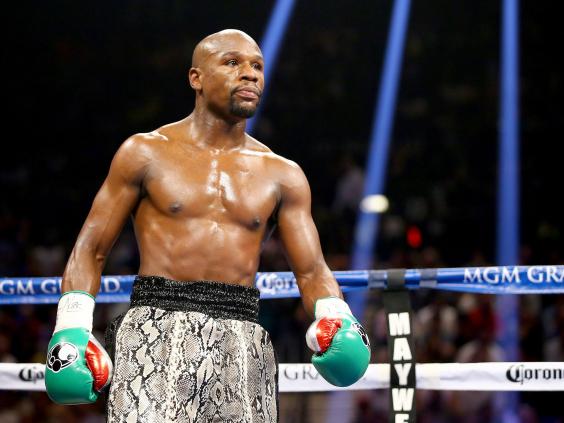 Moretti has confirmed that Pacquiao, 36, has also agreed to be tested by the United States Anti-Doping Agency during training for the fight. Pacquiao's refusal to agree to Mayweather's demand for Olympic-style drug testing was a major reason why talks broke down for the fight back in 2009.
"I think that Manny agreed to USADA testing shows you his eagerness to make this fight," he added.
Reuse content