The British Boxing Board of Control (BBBofC) will decide whether to withdraw Tyson Fury's licence to fight following allegations that the boxer had tested positive for cocaine.
The Englishman pulled out of his rematch with Wladimir Klitschko on medical grounds last September but reports later emerged that a random drugs test had identified traces of cocaine in his system.
Fury then went on to announce his retirement from the sport on Monday before retracting the comment hours later.
The boxer, who says he has taken cocaine and is suffering from depression, will be investigated by the BBBofC when the organisation meets on 12 October.
Robert Smith, the general secretary of the governing body, said cocaine use is "against the law".
Although the BBBofC meeting has not been called exclusively for Fury's case, Smith has said the body "can't ignore the law of the land".
He added: "It's drug use and we will deal with it accordingly."
While the WBO and WBA can strip Fury of his titles, they cannot remove his license.
"He is licensed by us," Smith said. 
"We deal with the licence, so in theory, if we were to suspend him they would have no choice but to strip him because he can't defend them, can he?"
"You can't just take a man's licence away, without taking the proper procedures, if we decide that's the right thing to do."
Ricky Hatton was notably stripped of his licence in 2010 after being accused of taking cocaine.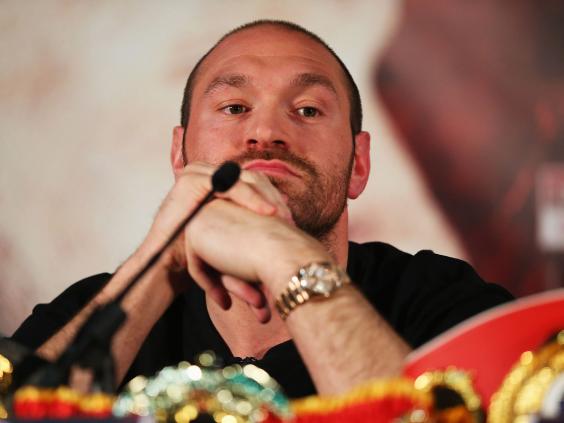 The former two-weight world champion has reportedly text Fury "asking him to give me a ring if he needs me."
"For all of Tyson's mouth, he's just a normal guy, and he deals with the same things that we deal with," Hatton said.
Reuse content